Why are My Emails Disappearing from My Outlook Inbox?
---
"Some of my emails have 'disappeared' from an Outlook Inbox folder without deleting them. Every now and then when I open my mail, I do not see many old and new emails in my inbox. After disappearing, some go to my "Trash" folder, but many of them cannot be found. I am not aware what is the exact problem? Can anybody please tell me why are my emails disappearing from my Outlook inbox?"
There are many cases which can be responsible for the disappearance of emails. Perform the recovery method according to your requirement and get your PST file in healthy state.
Case 1 Emails Disappear from Outlook 2013 when Moved to Folders
This scenario arises when you were dragging an email message in Microsoft Outlook from one folder to another subfolder. If you have many folders in your Outlook, there are chances that you mistakenly dragged the email to some other folder. Just to be sure, check the adjacent folder, even then if you did not get the emails, then go for the below-mentioned steps:
If you did not get the emails in the other folder, then there are chances that it's in your folder, but you are not able to see it.
Open the View tab for the ribbon bar.
Select the folder you want to view and after that click View Settings.
Now, go to advanced setting and check if there is an advanced filtering shown.
If there is any advance filtering is present, remove it and click OK.
Case 2 Sent Emails Disappearing from Outlook 2013
The main reason for this problem is the corruption in PST file. If you want to use the inbuilt utility or a free of cost solution, use the inbox repair tool from Microsoft. This is commonly known as scanpst.exe and repairs the minor level corruption.
Case 3 Outlook Incoming Mails Disappear
A common scenario of the error
Unread Message Filter
If you have set a filter "mark emails as read after n seconds" and you are viewing an Outlook mailbox through a filtered view, then there are chances that your emails disappear after they are marked as read. To avoid this problem, change the view settings in MS Outlook.
In the next section, we will be discussing how to reset the view settings on different versions of Outlook.
To Change the view settings: Launch "MS Outlook" >> Select "View" Tab >> "Arrange By" >> "Current View" >> "Messages"
To Reset the view settings: Click on "View" Tab >> "Arrange By" >> "Custom" >> Click on "Reset Current View"
We have discussed three different scenarios in which there are chances of disappearing of Outlook emails. The situation can arise with anyone and the solutions are mentioned with them.
Alternative Approach
The other best way is to use third party software. One of that tool is SysTools Outlook Recovery utility. The software will instantly recover permanently deleted Outlook emails from PST files.
Some of the major features of the software are discussed below:
1. Repair multiple PST Files in one go with search PST files
2. Recover hard / soft deleted emails from the Outlook PST
3. Restores highly or minorly corrupted PST files
4. Complete Outlook mailboxes can be recovered, including all the items emails, contacts, calendars, Tasks, Notes, etc.
5. A damaged PST file of UNICODE & ANSI format can also be recovered
6. You can also export corrupted PST files in PST, MSG, HTML and MSG file
7. Specifically, recover PST file using the date – range filter
Working of the Tool
1. Download the tool from the official site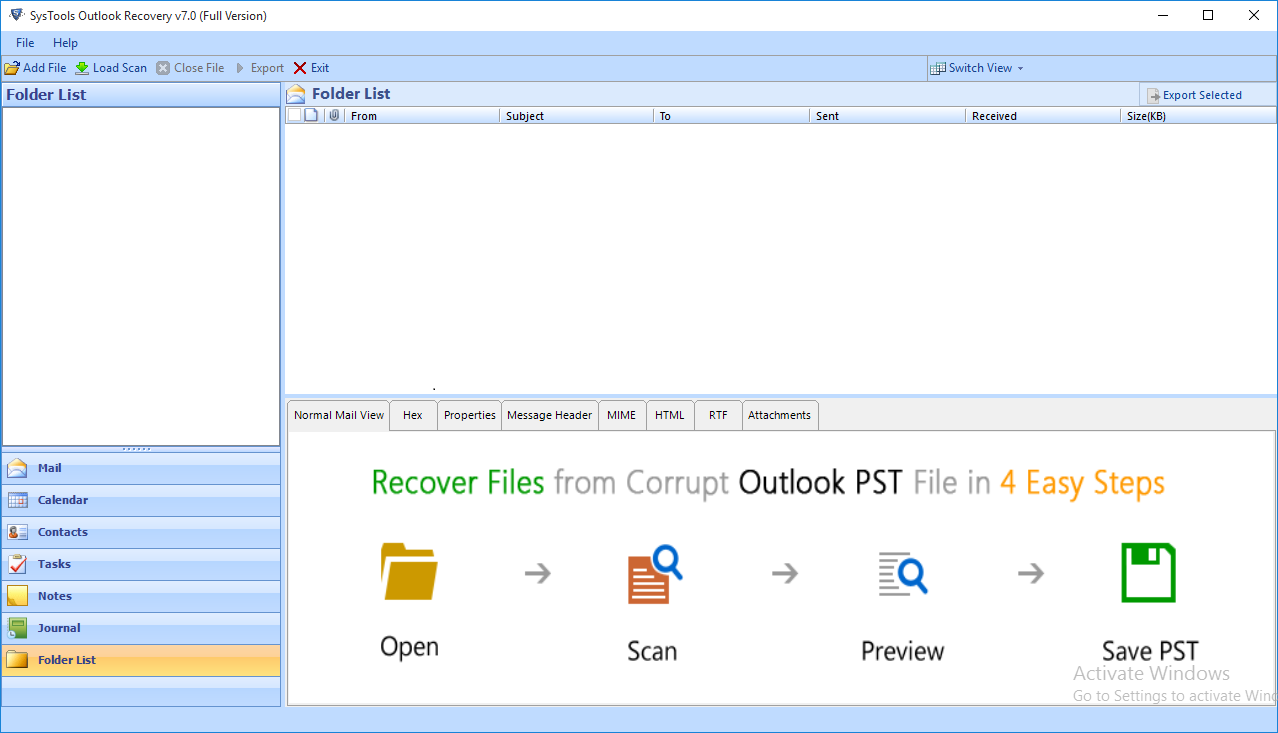 2. Now, add PST file & you can also preview your emails with attachments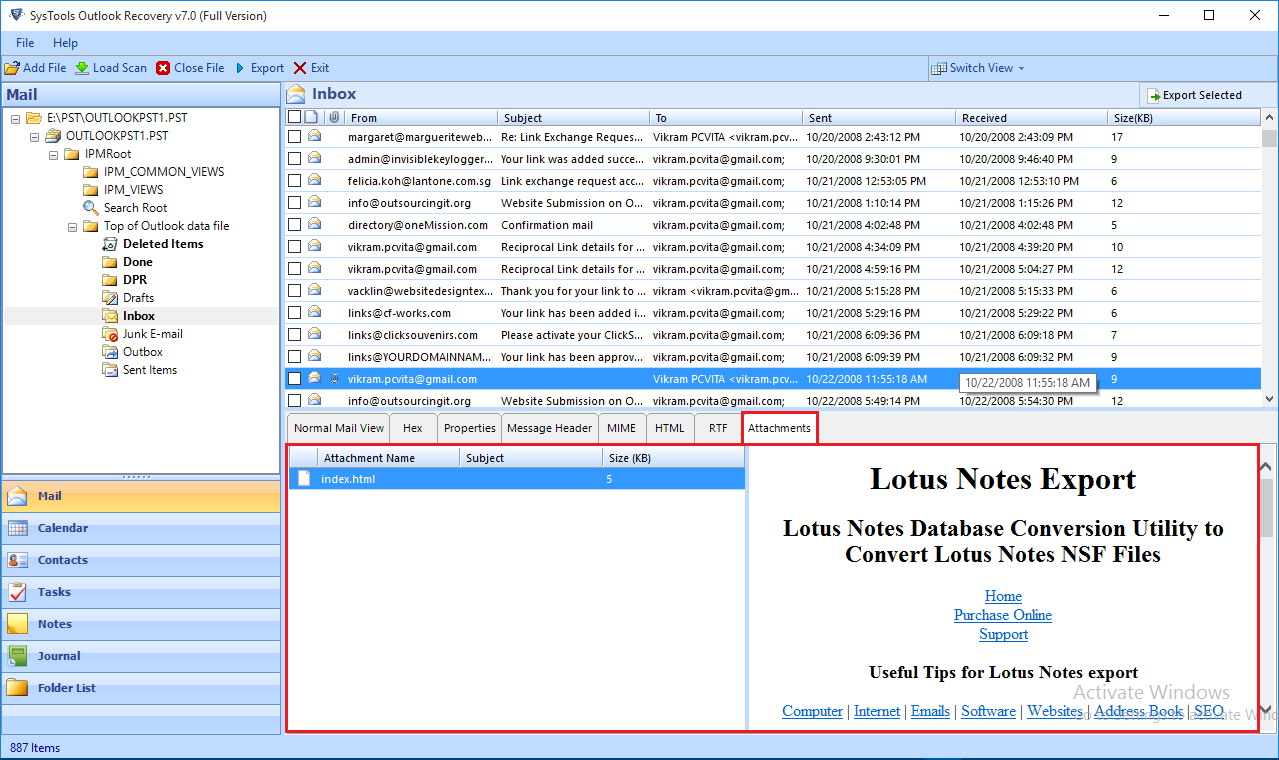 3. Easily repair corrupted Outlook PST files and get your healthy PST files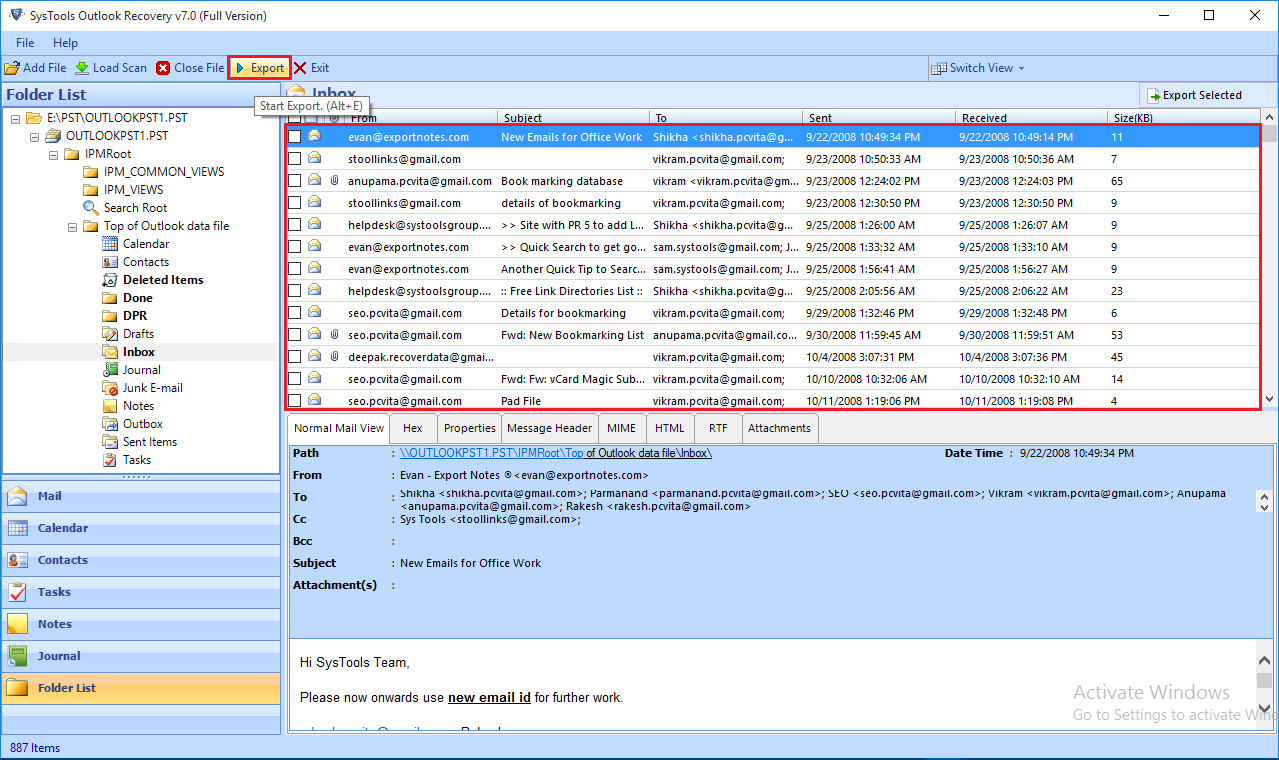 4. Save the recovered PST file into PST, EML, MSG & HTML format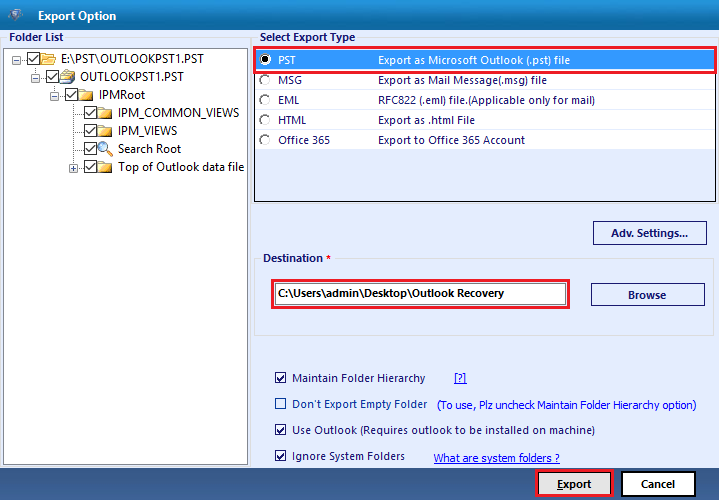 Conclusion
As we have discussed all the possible solution to recover disappeared emails from Outlook profile. There are manual as well as automated solution available and a user can opt for the any of the solutions according to their requirement. But it is highly recommended to use a third party solution to avoid any data loss and to do the work in no time.
---