How to Make One VCF File from Multiple Files Effectively? Learn the Solutions
Learn the methods on how to make one VCF file from multiple files as discussed in this blog. It is always difficult to manage multiples files stored on computer and becomes an annoying task. Some users keep their files in different places and when in need of them, they are unable to find these files on time. This is why, it is important to keep a single file a single file instead of saving multiples of them.
It has been noticed that many users keep their contacts in separate vCard files and store them at different places on their PC. Since, this makes finding the contact files difficult, users are looking for solutions to merge them. Have a look at this user's issue and understand the situation to make one VCF file from multiple files in a better way.
User Query: I have around a 150 VCF files stored on my computer that I want to merge since it is becoming really difficult to handle these files. I can't find the right contact file whenever there is a need. Now, I want to combine these files into one so that I can easily handle all of the files. Although, I have no clue how to do that. Please help me with the same and keep in notice that I can't afford to lose even a bit of data. Thanks in advance!
Taking under consideration the aforementioned user query, there are various users who are having the same troubles, we are mentioning the solutions for this situation.
Find Out the Solutions on How to Make One VCF File from Multiple Files?
Here, we have dug out three methods for you to choose from and apply as per your convenience and understanding. You will find one instant solution and two manual methods as mentioned below:
All these methods are useful and work well but some users may not understand one or two methods which is why we have given you a choice. Any of these solutions can be used for combining the contact files. The first solution will immediately merge the files without wasting any time whereas, the manual methods may take up more than the required time. This is because these methods are suitable for combining a few files and not in bulk. If you try to use these methods to combine files in bulk, it may lead to data manipulation or loss. Let's get started with the methods to make one VCF File from multiple files.
Mechanism 1 – Instant Solution for Combining the Contact Files
This solution is your only shot at merging contact files in bulk without losing any data or any modifications being made. You just have to get the VCF Split and Merge Software to merge multiple files into a single file. You can selectively merge the contacts as well as keep all the contact information safe and intact after the procedure of merging the files.
This software supports merging of vCard files of all the vCard versions. It offers an option to combine huge number of VCF files into a single file and all the contacts are made available in a single vCard file. Let's understand how this tool works.
How to Make One VCF File from Multiple Files Using the Software?
1. Launch the software and run it on local computer. Click on the Add Folder option.
2. Browse for the folder containing the files and click on Open button to add them. Let the software scan the files.
3. Hit the Export button and move further with the procedure.
4. Choose the Merge vCard option and click on the Advance Settings option to select the vCard version.
5. Hit Browse button to set a destination path and hit Export.
These are the only steps you need to follow for completing the merging process. You can save an export report of the merging task in a CSV file format and download it on your desired location. Let's now take a look at the working of the manual methods.
Mechanism 2 – Merging Contact Files Using Commands
To make one VCF file from multiple files, you can go through the following steps:
Make a folder in your C:\Drive and name it Contacts.
Press the Windows key and R key simultaneously to open the Run screen.
Enter cmd in the field and click on the OK button.
Now, you have to enter the C:\MyContacts in the window of the command prompt.
After that, type in copy /B*.vcf all_in_one.vcf command and hit enter.
Once this command is executed, you will find that the files are merged in a single file. The default name of the file is all_in_one.vcf.
A pop-up will appear showing the process completion and you will have combined the contact files successfully.
If you are finding difficulty in understanding this procedure, you can skip to the following solution.
Mechanism 2 – How to Make One VCF File from Multiple Files Via Gmail?
Find the steps for this task in the following segment:
1. Open any browser and go to your Gmail account. Enter the credentials to login to your account.
2. Click on the Contacts option and you will be redirected to a new window.
3. Select the Import option or click on the Import Contacts option.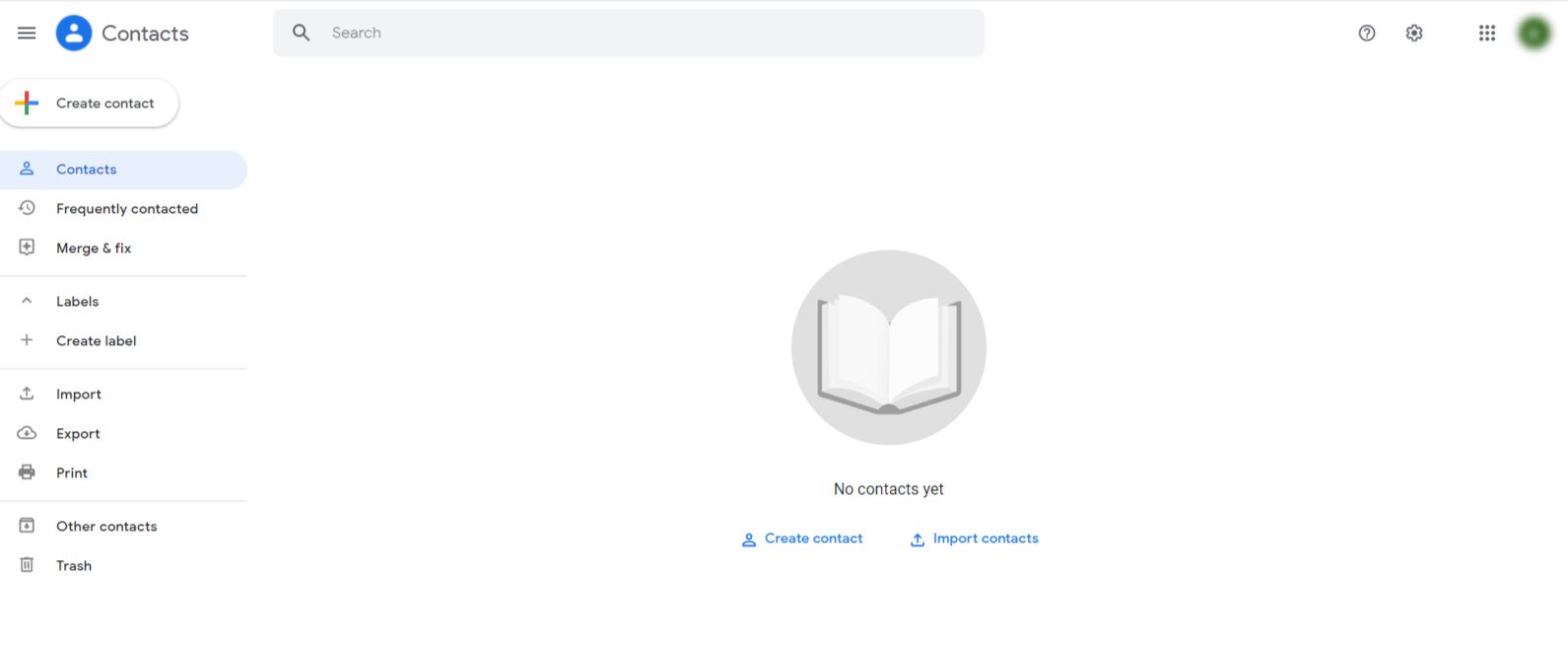 4. Choose the Select File option to add the files. Hit Open when the files have been chosen.
5. After that, click on the Import button and all your files will be imported on your Gmail account.
6. Now, you have to export these contacts as CSV to keep them in a single file.
7. In the Contacts window, select the Export button.
8. Select the Outlook CSV option and press the Export button.
9. All your contacts will be exported in a single file as CSV format.
With the help of this method, you can export a few files but this method is not suitable for merging files in bulk.
Ending Lines
The methods on how to make one VCF file from multiple files are all discussed here. If you have only a few files that you want to combine, you can go for the manual methods but these are not feasible for merging files in bulk. Users want to merge the files to handle them in a better way and find the files as and whenever needed. The software to merge the files will make it an easy and efficient task without any risks of data loss or manipulation.
Frequently Asked Questions by Users
How to make one VCF file from multiple files with the help of this software?
Listed are the steps to follow:
Step 1 – Download the software on your machine.
Step 2 – Click on Add File(s) option and browse for the files.
Step 3 – Choose Split vCard option and apply Advance Settings.
Step 4 – Select destination location and hit Export.
Can I export my contacts in the latest vCard version i.e. v4.0?
Yes, the tool is capable of exporting the data in vCard versions v2.1, v3.0, and v4.0.
Is it possible to run the software on Windows OS 8?
The tool is compatible of splitting vCard files on Windows OS 10, 8.1, 8, and 7 versions.