How to Import VCF File into iPhone – Know How
Summary: Are you looking for a solution to import VCF file into iPhone? If so, don't worry. Here, in this article, we will discuss manual and automatic solutions to transfer VCF files to iPhone, with the help of which you can easily accomplish this task. So if you're interested in finding out, let's get started.
VCF or vCard file, is an important source of contacts data that you have stored on your PC. It is a common file format for storing contacts on a computer. VCF (.vcf) generally contains general contact information such as name, company, title, email, phone number, address, etc. Over time, it should be noted that several technologies have been developed that also provide versatile and secure vCard transfers files to various phones/tablets including iOS, Android and even Nokia S60 devices.  This blog is about transferring vCard or Contacts files to iPhone to make sure they are used the way users want without any problems.
Method to Import VCF File into iPhone by Using Gmail
Even though the iPhone is an Apple smartphone, you can still take advantage of some of the most useful features of its rival company Google. Check out the quick guide below on how to transfer vCard files using Gmail and Google Contacts. However, make sure you have an existing and active Google account before starting the process. You also need to install the latest version of iTunes on your PC.
Sign in to Gmail with your account Username and password. On the main interface of Gmail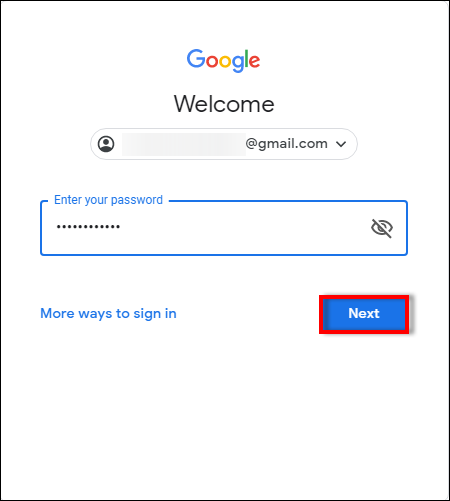 Click on the "Contacts" category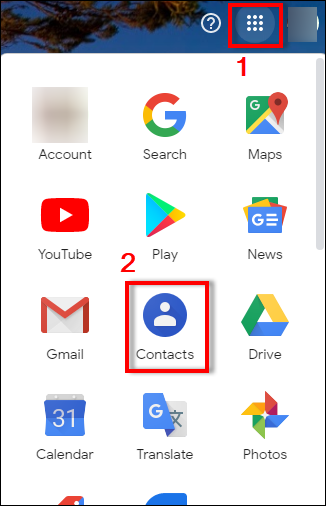 Press "More" and click "Import" from the drop-down menu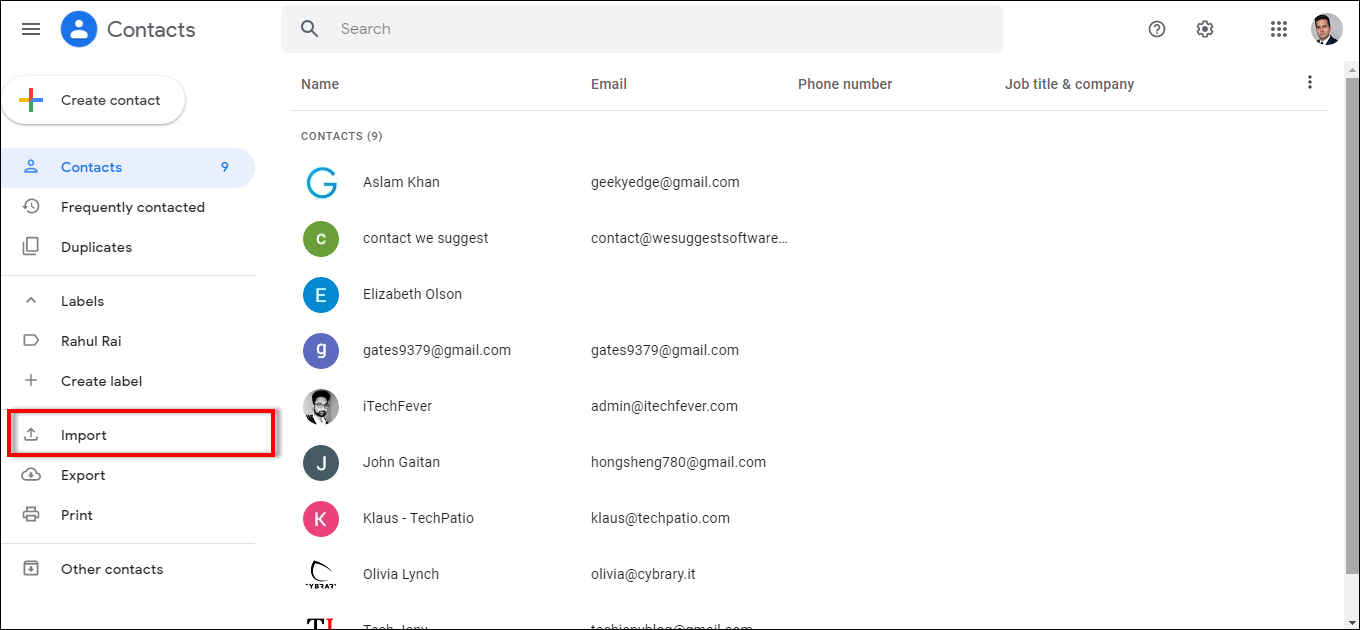 A pop-up window will appear, then click "choose file" to upload the vCard file from the source destination. Click on "Import"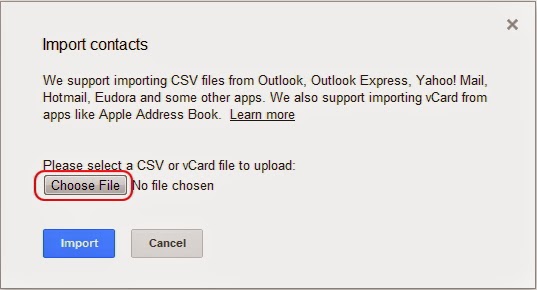 Once the VCF file is attached to your Gmail, open iTunes and connect your iPhone to your PC using a USB cable.  In iTunes, tap your device and click the "info" tab on the right interface
Check the box labeled 'Sync contacts with' and then Click 'Google Contacts'. Click "Apply" or "Synchronize" and wait for the transferring process to complete.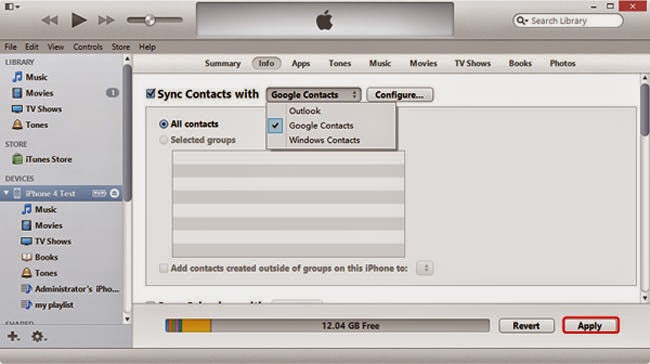 Cons: Gmail method requires iTunes installation and is more annoying compared to other solutions.
Method 2: Import VCF to MS Outlook and Sync Outlook Contacts to iPhone
Similarly, you can sync MS Outlook contacts to your iPhone. To do this, first import your VCF file into MS Outlook
Step 1: Open MS Outlook >> File Menu >> Import & Export >> Import vCard File (.vcf)
Step 2: Browse to the VCF file from the computer and click the Open button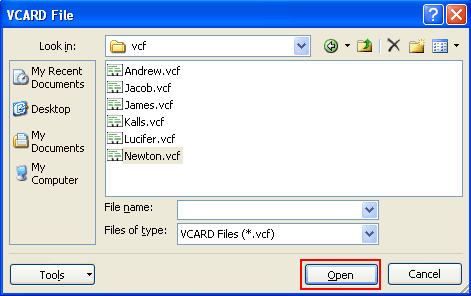 Step 3: Open iTunes >> Go to Info tab >> Check the box "Sync Contacts With" >> select Outlook Contacts from the list >> press the Apply button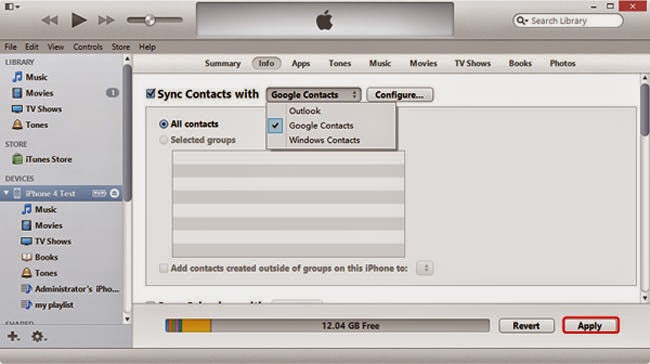 Deficiency of All the Above Methods – The Manual Method described in the above section although free is not useful for keeping the information intact. The reason is that it doesn't preserve inline images, attachments, contact details, or formatting. Therefore, we suggest that you prefer the automatic method over this one.
Automatic Solution to Import VCF File into iPhone
A user can easily transfer VCF files to an iPhone using SysTools VCF to CSV Converter Tool. This app gives users an instant option to transfer some VCF contact information to the iPhone in a quick and easy way. The software is very secure and allows you to export contacts with all attachments. It offers a user-friendly interface, making it easy to use for both technical and non-technical users.
How to Transfer VCF Contacts into iPhone ?
This entire process to transfer contacts to iPhone comprises of two steps:-
Convert VCF contacts to CSV File Format
Import  CSV to iCloud and sync iPhone
Stage 1: Convert VCF File to CSV Format
First you need to Download the Software on your device, then Install and launch it
Now click on the Open VCF file at the top and then click Select folder or select Files
Preview all VCF contact details such as: personal, contact details, address and email
Select CSV Radio button and click Export button
Stage 2: Import CSV Contacts File to iPhone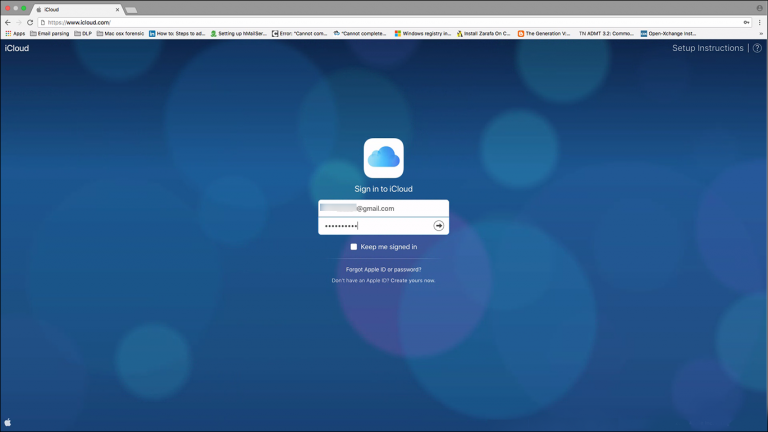 Press "Contacts" on the home screen to click Contacts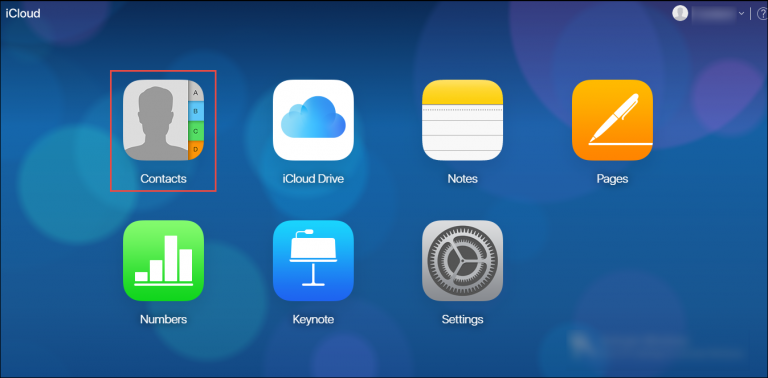 At the bottom left of the web page, select the gear icon and click the Import vCard option from the list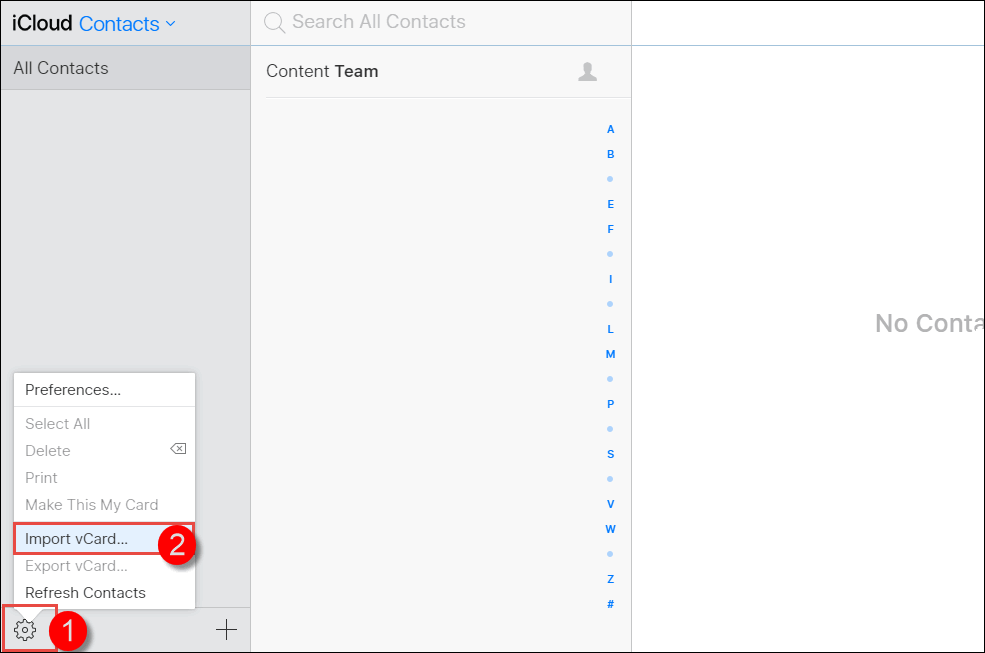 Then the VCF Contacts file will be imported to your iCloud. then you can sync your VCF contacts to your iPhone

Check Out the Some Primary Functions of the Tool
Bulk Conversion with Preserving Properties: Software doesn't limit you to multiple files at once. You can convert as many files as you want at the same time without any limitations. On the other hand, this application is perfect for maintaining data integrity so you don't have to worry about VCF integrity.
Full Data Transfer: This app not only focuses on VCF emails but also focuses on related attachments. Because attachments are sometimes more important than emails, don't leave them behind. Therefore, you can also move the VCF related attachments.
Browse Locations: We assume that you do not want to synchronize the generated files with other data by saving them in the default location. You don't have to, because this app allows you to browse your own location, so you can choose a completely safe location for your contacts file.
Standalone and Win Support: This app is completely independent and does not require you to configure other settings to import VCF contacts to iPhone. The application is standalone and can do the job itself. On the other hand, it is compatible with any version of Windows, whether older or newer.
Check Out the Extra Bonuses for You: A trial version of this software is available. The advantage of this offer is that you can try it for free. You can view each process and test the competencies and capabilities of this tool. By checking it from all aspects, you can purchase a license key. Therefore, we highly recommend using a trial version.
Conclusion
Towards the end of the discussion, I tried to outline a free solution to import VCF file into iPhone. When I understand the importance of contact in one's life. That's why I researched my own method and shared it with you. Besides, I also provided the exact solution to transfer the VCF contact database to the desired file format. If you still get stuck while running the process, please contact us.