Universal Mailbox Reader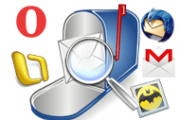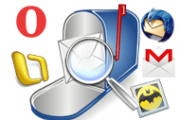 Require Universal Mailbox Reader
?
Know how to
Read Multiple Mailboxes of any Email Format At Once
!
In my concern reading multiple mailboxes created in different email application is not possible manually. For such context, having proper set up and platform dependency is must.
---
Detailed Overview
Mailbox Reader For Any Email File Format!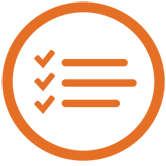 Requirements Defined:
Being a forensics investigator, I have needed to read multiple mailboxes created in different applications including Incredimail (IMM file), MS Outlook (PST & OST), Microsoft Exchange (EDB) and Lotus Notes (NSF) etc. Due to unavailability of required platform and resources, I prefer to have commercial solution. Any help will be appreciable!!
Recommended Solution:
The third party tool named Mailpro+ recommended to accomplish reading multiple email mailboxes created in different applications.
Without having dependent email platform and other pre-requirements the tool help users to read several mailboxes with complete details
Facility to export output mailbox items in some popular email formats to grab facility to access mailbox data in some different applications.
---
It is not possible for me to have proper set up for each email mailbox to view its contents. Each mailbox has its own pre-requirements to read saved data, such as Outlook PST being repository of Outlook requires installation of Outlook email client with valid or dummy account.
Therefore, to avoid all such hassles I decided to switch over to third party mailbox reader tools. After deep research over internet, I found MailPro+ tool laying on top results of Google which in my opinion is suitable application for my concern. The tool provides facility to preview multiple mailboxes created in different email applications without having respective client in system.
Let us show you the complete process of how to read mailbox created in different email applications without having proper set up and pre-requirements:
---
From the initial screen of tool, choose 'Create a New Collection' and add to begin the process.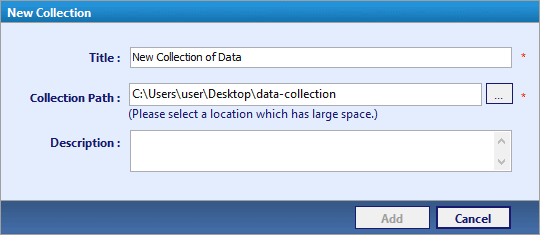 Now, Browse mailbox files with tool to preview its contents, select 'Single' mode if you need to browse only single files with tool. Select 'Bulk' mode to browse bulk mailbox files with tool and choose 'Find' option to let tool automatically fetch multiple mailboxes from system hard disk.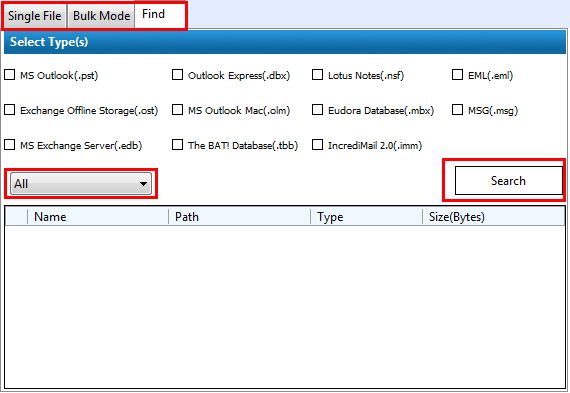 User needs to check/uncheck on required file formats to preview their items and select system drives to search required files from hard disk. After completing search in specified drive, the tool provides preview all items in software panel with details like name, size, path and type of file etc. Click on 'Add' option to add searched file with tool.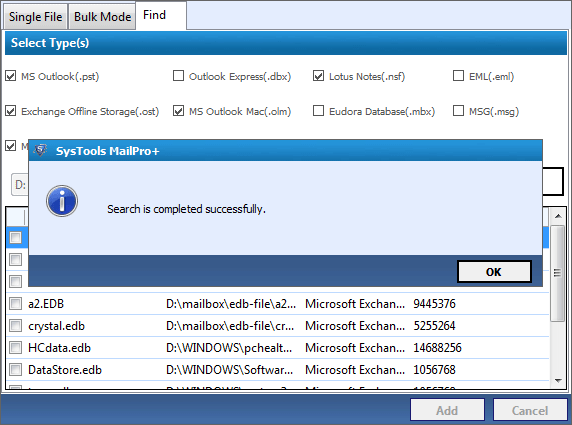 Preview all mailbox data in software panel by clicking on 'View or View All' option. Mailboxes can be previewed in multiple views i.e. Normal, Attachments, Hex, Properties and Message Header view etc.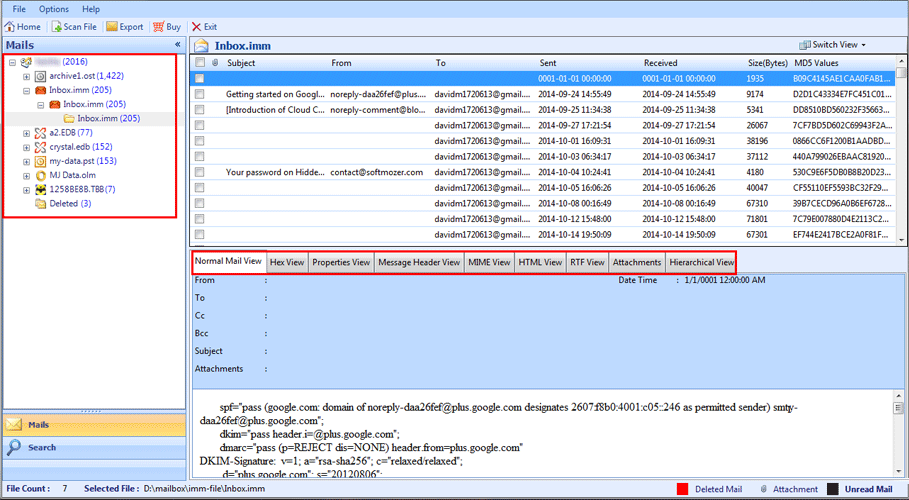 That's it!! Multiple email mailboxes can be read once at a time in a single platform i.e. Universal Mailbox Reader without facing any technical issues. Also, without having respective email client in system the tool provides facility to preview mailbox data with complete details as shown above.