Best Possible Tools for On-Premise to Cloud Migration Discussed Here
This is a detailed guide for users looking for a solution for On-Premise to cloud migration. This article explains the benefits of migrating data to the cloud and the challenges faced by most users during the migration process. So, if you are still looking for all these questions, read the full blog and get answers for all your questions.
First, let's look at the benefits of the cloud and why most users switch their platform to cloud storage.
Various Benefits of On-Premise to Cloud Migration | Why you should use it
1. Cost-Effective: Cloud-hosted desktops provide scalable computing power and significant cost savings while minimizing IT and material data storage requirements.
2. Security: In the early days of the cloud, the weakest link was security. However, more and more people today are beginning to realize that these worries are false. Cloud service providers actually offer a higher level of security and data integrity. They invest heavily in resources and skills with a team of experienced IT professionals and engineers that small businesses cannot afford.
3. 24/7 accessibility: Users can contact them anytime, wherever, and whenever they are. Users can access their files anytime, anywhere using any device. In other words, there is no risk of files being stored on your computer.
4. Enhanced collaboration: Through the cloud, employees can easily collaborate anywhere. Cloud computing helps employees collaborate more effectively by providing real-time synchronization, sharing tasks, documents, and records.
5. Increased efficiency: After moving on-premises to the cloud, you no longer have to worry about expensive computer hardware, power requirements, space factors, or software updates. You can focus your entire business on generating revenue and building relationships, not IT.
Challenges During On-Premise to Cloud Migration
It is not easy to transfer data from system storage to cloud storage securely. In some cases, users will lose their important data in the process. Let's discuss common problems faced by users:
Project Cost
Choose the right architecture
Increase the learning curve
Migrating to the cloud has great potential for cost savings, but the shift from "food to full" to "pay on demand" model is a double-edged sword. If you are inexperienced, then a cloud-based pricing model can reduce profits and costs.
Before starting the service, make sure you understand the promised recurring payments, pay particular attention to the speed of execution, and choose what to transfer to the cloud. Consider migrating underutilized services to the cloud first, as they offer the largest savings over local hosting.
On-Premise to Cloud Migration Tools – Choose as Per Your Needs
As mentioned in the previous section, there are many benefits of migrating data to cloud storage. However, due to lack of knowledge or wrong tool selection, many users face many problems in this process. Thus, you can choose from different tools to easily complete the migration. You can choose the tool that suits your needs.
1. Exchange On-Premise to Office 365 Migration Tool
If you are running an On-Premise Exchange server and want to successfully migrate to an Office 365 account, you can consider using this software and make the job quick and efficient. It is a proven tool recommended by many experts for On-Premise to cloud migration. You can download a free demo version of the tool from here and try the features provided for free.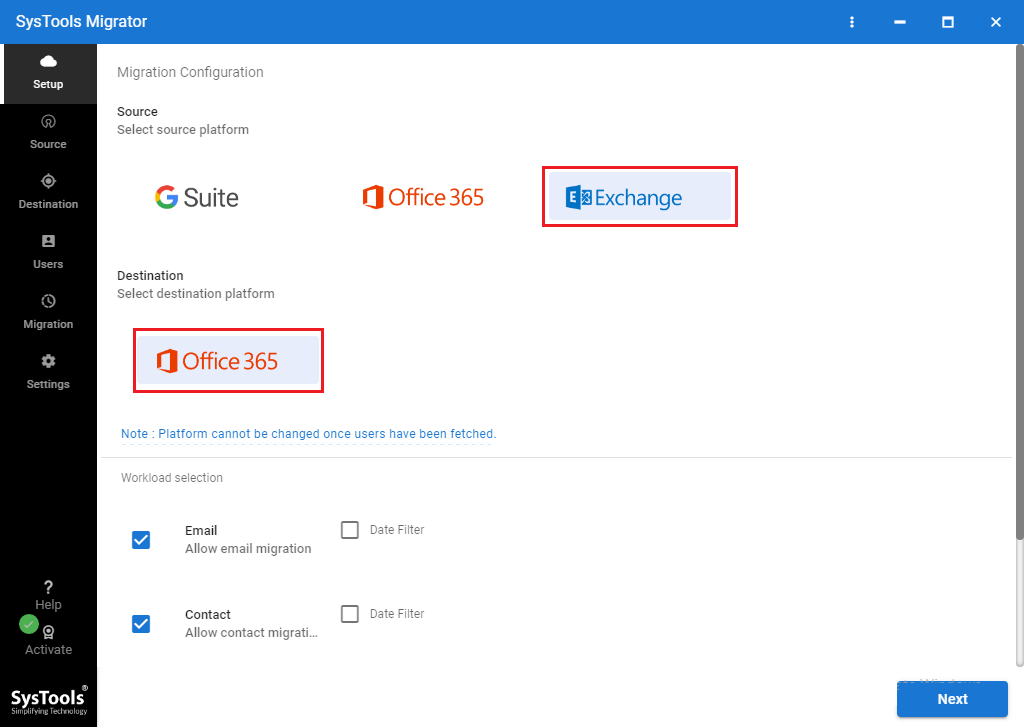 Many users use Outlook for desktop on their systems but want to change platforms and move their data to the cloud. As such, Office 365 is the most popular enterprise productivity suite and we recommend that you try the above software, and then you can import the PST to your Office 365 account with a few clicks. The software is also free to download and has an easy-to-use interface.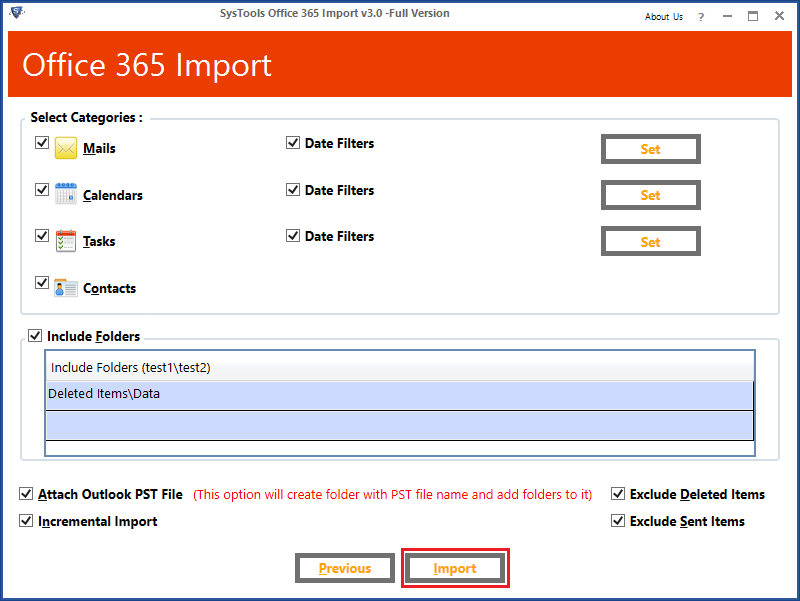 Conclusion
This guide outlines the benefits and challenges of On-Premise to cloud migration. The software introduced in the blog is the best tool to help you move data from your local computer to the cloud storage platform you need. Follow the instructions to seamlessly transfer the complete data from the local computer to the cloud storage platform.