Remove Password from Multiple OST Files in One Click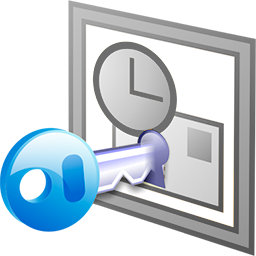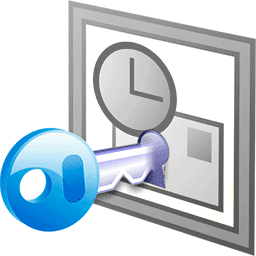 Password Protected OST Files
?
Get a Convenient Way
to Remove Passwords from OST Files
!
As any other processes are concerned, users are incapable of finding out a convenient or handy solution. Ultimately, they have to rely on manual way of unlocking the password.
---
Look Around Over Possible Solution in Details
Get Away with Quick Steps to Resolve the Problem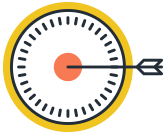 Challenge:
I wanted to convert about 15 OST files protected by strong domain password. I am looking for a flexible and convenient way out to deal with the password protected OST files.
Proposed Solution:
Explore a manual way to unlock 15 OST files that are password protected
Looking for a speedy process to get rid of password security from 15 OST files
Get a tool that removes password from 15 OST files in a well –defined approach
---
Get Guided By A Definitive Way of Unlocking OST Files
There is only one-way out to unlock the OST files in a manual method. What users can do is plug the hard drive of the machine containing the OST files into the USB port of another machine. Once you access the OST files on another laptop, you will see that the password is not there anymore.
Nevertheless, this method involves many complexities and for a non-technical person this would be troublesome.
To avoid such type of inconveniences, I queried about the ways for how to remove password from OST files in a user-friendly way. Then I came across the product OST Password Remover. The application has been designed with the uniqueness that will allow you to remove password from OST files instantly.
Easiest steps to remove password from OST files in a go..
Note: For Removing Password of Unlimited OST Files, Keep the OST Files in a Single Folder
Find the folder that consists the password protected OST files. The files can be found at the following location
drive: \Users\user\AppData\Local\Microsoft\Outlook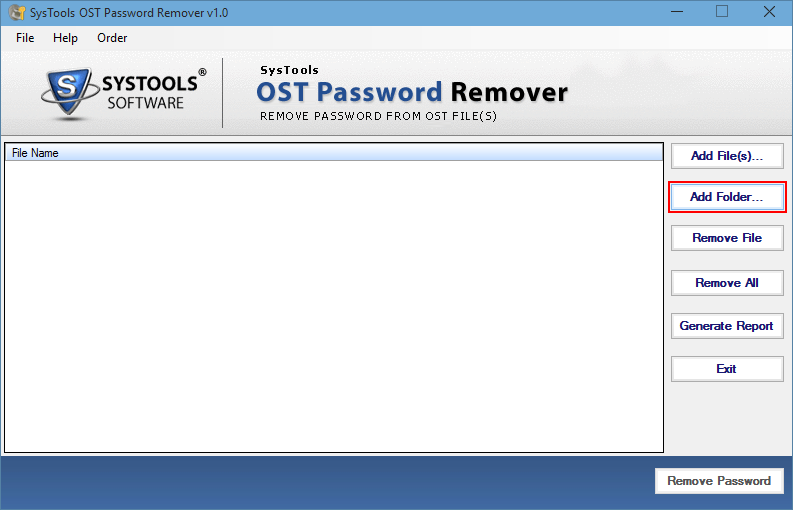 For easy access, I have saved my password protected OST files in a folder known as LockedOST.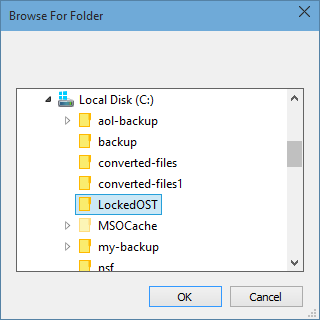 The software will provide the interface to add the locked OST files and once you have added the files, it will provide the names of all the OST files. Besides that, it will display a lock sign (indication of password-protected feature) if the OST file that you have provided is locked.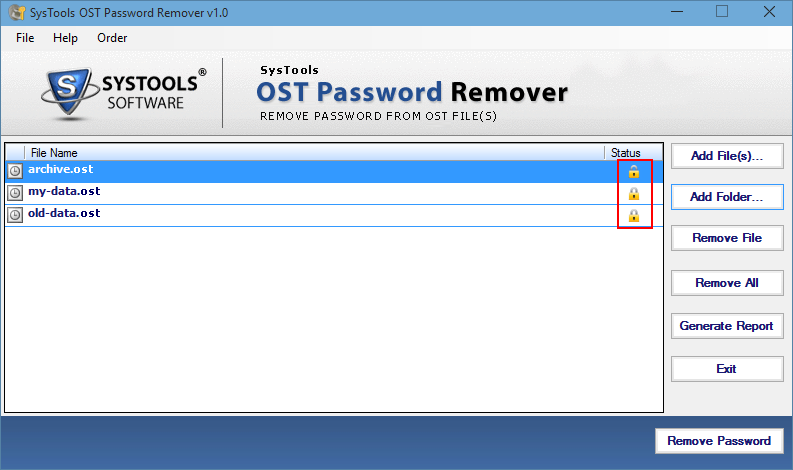 Eases the process of locating the password-protected files with the help of Excel sheet. This can be done by choosing the option for generation of report. The Excel that will be created will provide the lock status of all the OST files.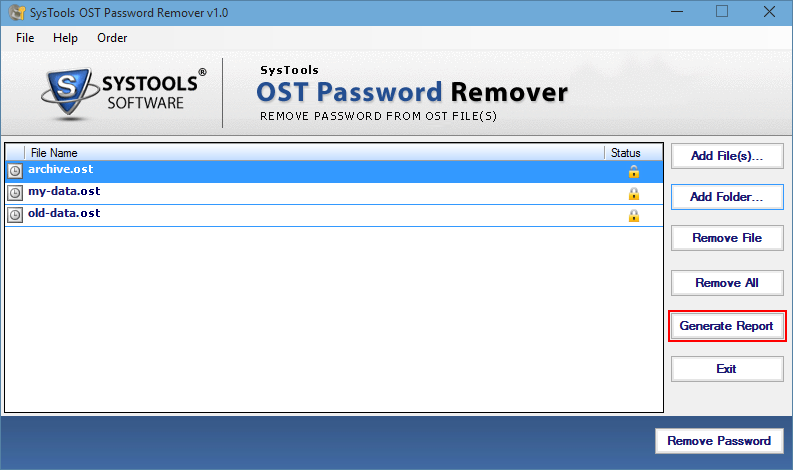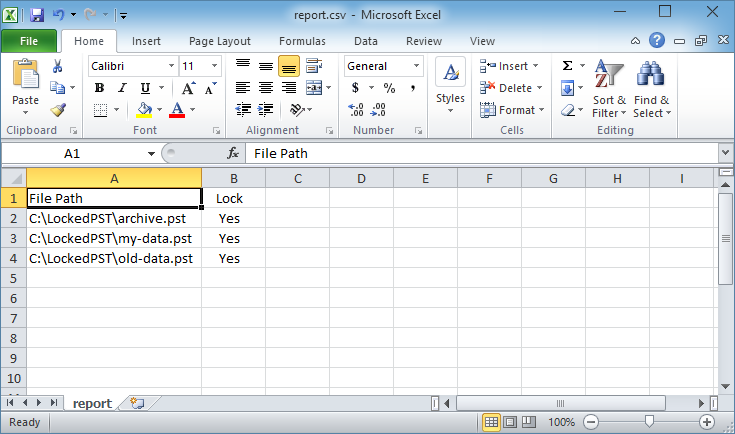 Next, select the button "Remove Password" for eliminating the password from OST files all at once.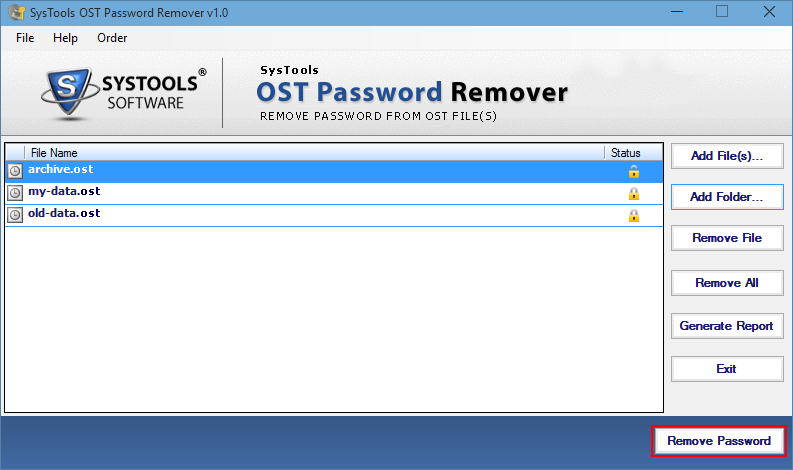 Here, you have OST files that are password free and you can perform any operation on it.