Split Lotus Notes Archive File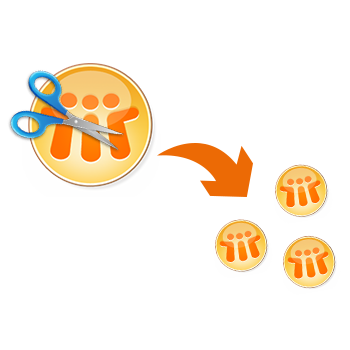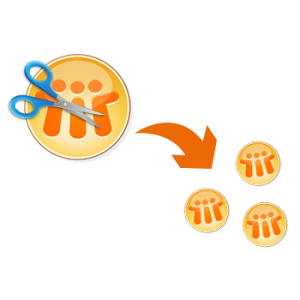 Can't Handle the Bulky Lotus Notes Archive File Anymore?
Want to Make Your NSF Archive More Manageable?
"Archiving databases helps in keeping data maintained for future usage without having to delete it. Archiving simply refers of making another copy of our files and storing them to separate location. However, for how long will you search for a single item within the crowded archive? So take one-step ahead and split your NSF archives to reduce the chaos".
---
Detailed Overview
Split Lotus Notes Archive Files into Separate NSF Files to Attain Manageability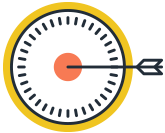 Challenges
Users face a lot of trouble when trying to manage a bundle of NSF files along with the database archives. The scenario created here is that these files can't be deleted and manageability can't be attained otherwise. There is a solution to every situation but no one really focuses on making the archives more manageable.
Recommended Solution to Split NSF Archives
The Split Lotus Notes archive utility is a feature rich product, which allows you to manage your NSF Archives according to Size, Date, Year & Folder. Otherwise, looking for items dated to a previous year would demand the investment of an excessive amount of time. You can easily split your Archive according to yearly separation if you want and make the data in it more manageable. Version support is not an issue with the application because it works with all versions of Lotus Notes. Therefore, the Split Lotus Notes archive is an all-in-one solution for your database manageability issue.
Download Now
To Split NSF Archive

---
How to Split Lotus Notes Archive?
Here is how you can Split NSF Archives to make it more manageable.
Run the software. The Home screen of NSF Split will appear as shown below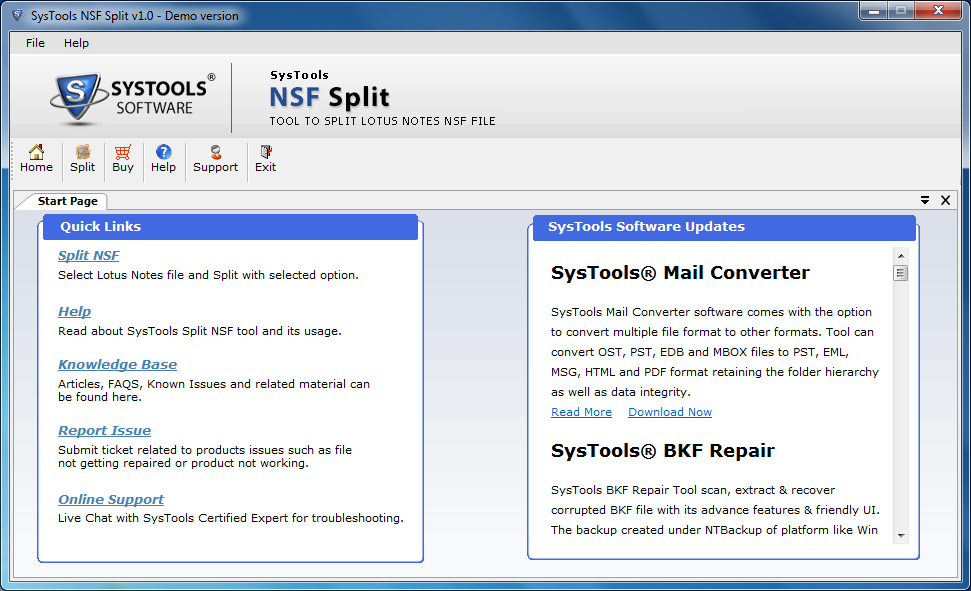 The NSF Split tool provides four options to split. You can choose the most suitable option accordingly.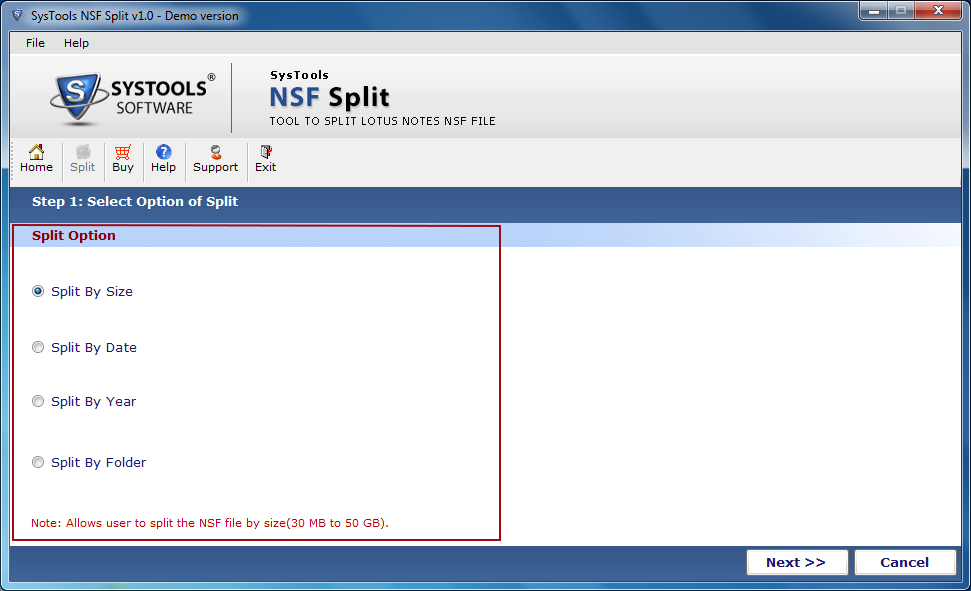 On selecting any of the featured option, you will see a short description for each of them on the screen. Click Next after selecting the preferred option to split Lotus Notes archive files. For instance, select Split by Size option. On selecting Split by Size, the software will ask for; Source File Path, Size to Split NSF file by, and Destination Folder to store the output.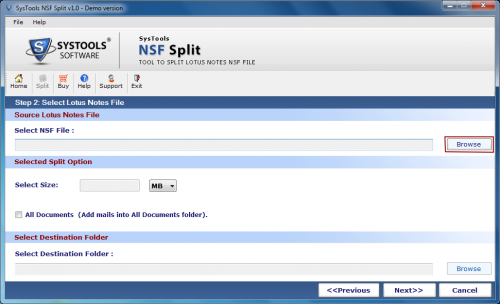 Click previous to go back to the previous screen and change the selections. Once back to the previous menu, select Split by Date and provide a preferred date by which you need to split the Lotus Notes archive file.
NOTE: You can also select 'All Documents' check box to add mails to the All Documents folder of your NSF file.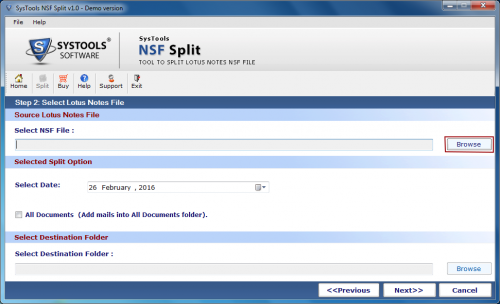 Similarly, you can change to Split by Year option. The screen will then show an option asking for the selection of a Year Range to split the data.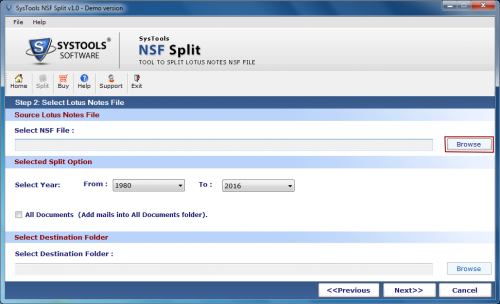 Lastly, on selection of Split by Folder option, you will be asked to define a size by which the NSF file folders need to be split. Size can be defined in MB or GB.
After making the selection click on Next to proceed and the software will show a preview of the selections made. You will receive the split details as shown below. Once the selection is confirmed, click on Split to proceed.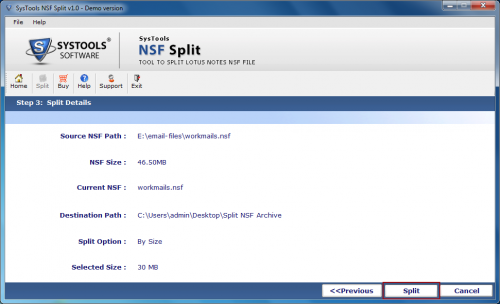 You can view the Split status after proceeding for Split along with all your Split details mentioned on the screen. Once the process has finished, click on 'Show Report' to view the splitting details.
The report is generated in a CSV format file.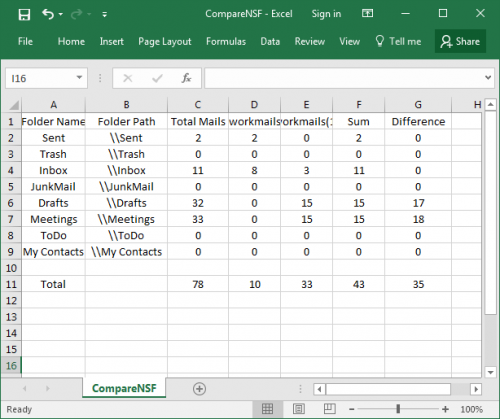 Now you can easily access & manage your NSF archive files. Go to the destination folder and access your Split Lotus Notes archive files.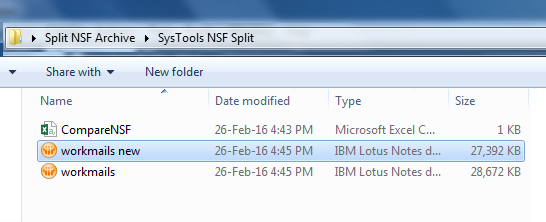 At last, open your output NSF archive file and view the separated data. You will see that Split NSF Archive has made your database more manageable.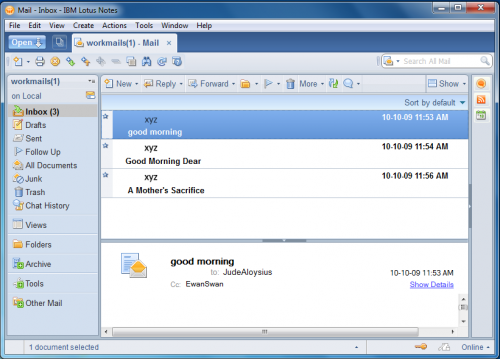 NOTE: – To perform Split NSF Archive, Lotus Notes installation is mandatory.