Step by Step Google Apps (Google Workspace) to Office 365 Migration
Step by Step Migration from Google Apps to Office 365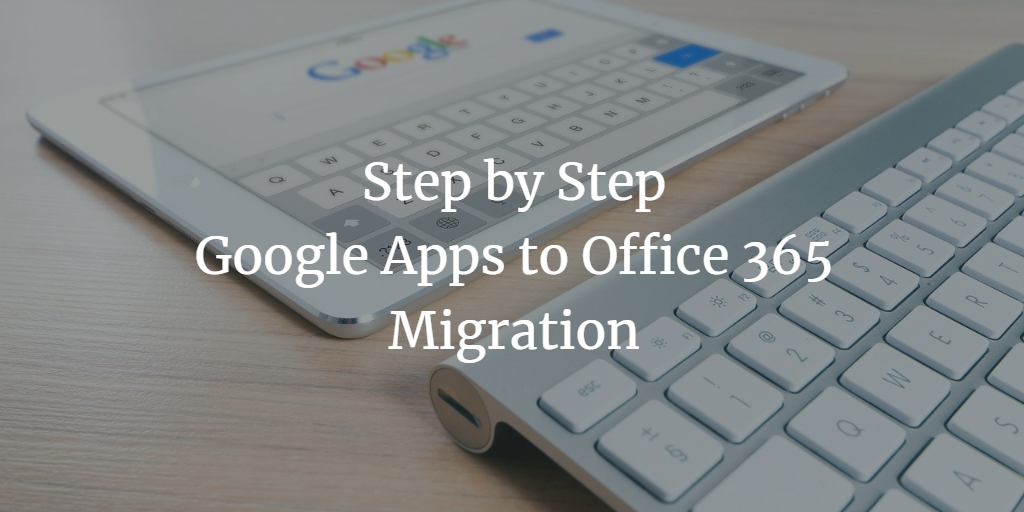 Thinking about changing your cloud platform? Well! Sometimes the migration to the cloud is not as good, but that does not mean that the cloud is your problem. The real problem is that the software that you have chosen doesn't meet your expectations. Google Workspace and Office 365 both are online suites and consist of various apps like emails, notes,  etc. to manage office work. The cloud has already become an achievable platform for many organizations to store their valuable information.
We all know that for business optimization in the cloud, Microsoft Office 365 and Google Apps are the most popular and leading competitors. Is your business is currently using Google Apps and is planning to transfer from Gmail to Office Outlook 365 account? Then, certainly, you have found the perfect article that explains the complete and best method for Google Workspace to Office 365 migration.
Reasons for Migration From Google Apps to Office 365
There are multiple reasons for exporting G Suite emails to Office 365. A few of them are listed below.
Familiarity with Solution: All the users are already well aware of the working of Office 365 and its applications. So, it provides ease for the users to work on it.
Email Support: Office 365 has a feature called Exchange Online, which employees are familiar with, and that easily syncs with the Outlook desktop client.
Superior Offline/Laptop Support: Office 365 is purely platform independent and thus users can use it at their convenience.
Scalability: Microsoft supports scalability more efficiently than Google Apps, this will support seamless scaling as our organization grows.
Pricing: It offers multiple subscription pans thus, supports pay as you go.
Step by Step Google Workspace to Office 365 Migration
There are two main methods by which you can migrate Google apps data to Office 365 accounts.
First is the manual method and another is an automated method.
Method 1: Manually Transfer From Google Apps to Office 365
Step 1: Ensure that the domain is your personal domain.
Step 2: Add the users to Microsoft Office 365 Account.
Step 3: Create Google Apps Mailbox List to Migrate.

Step 4: Connect Office 365 to Google Apps Account.
Step 5: Create migration in bulk and start mailbox transfer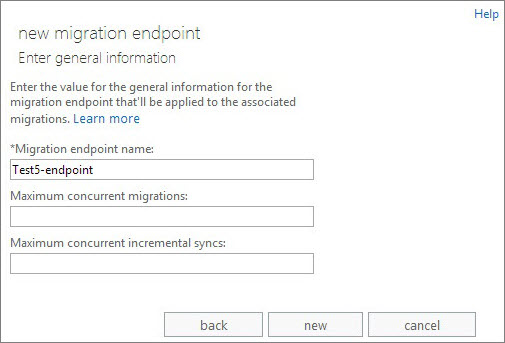 Step 6: Update the DNS record for moving from google apps to office 365

Drawbacks of Manual Migration
There are several drawbacks to the manual procedure. A few of the reasons are listed below:
A whole lot of time-consuming
Difficult for Non-professional users
High probability of Data Loss
Chances of file corruption
No assurance of successful migration
Automated Method to Migrate from Google Workspace to Office 365
If you are looking for an easy, reliable, and trustworthy solution for Google apps to Office 365 migration then, it is highly advisable to opt for some trusted third-party tools. One such tool is SysTools G Suite to Office 365 Migration. It is advanced futuristic software with many impressive features that can easily transfer data present in Google app data into Office 365 account including email, contacts, documents, calendars, etc. This software also provides some customized filters that make the migration process quick and easy.
Follow the below-mentioned method for step by step Google Workspace to Office 365 migration:
Step 1: Launch and run the migration tool and set Source -> G Suite, Destination -> Office 365.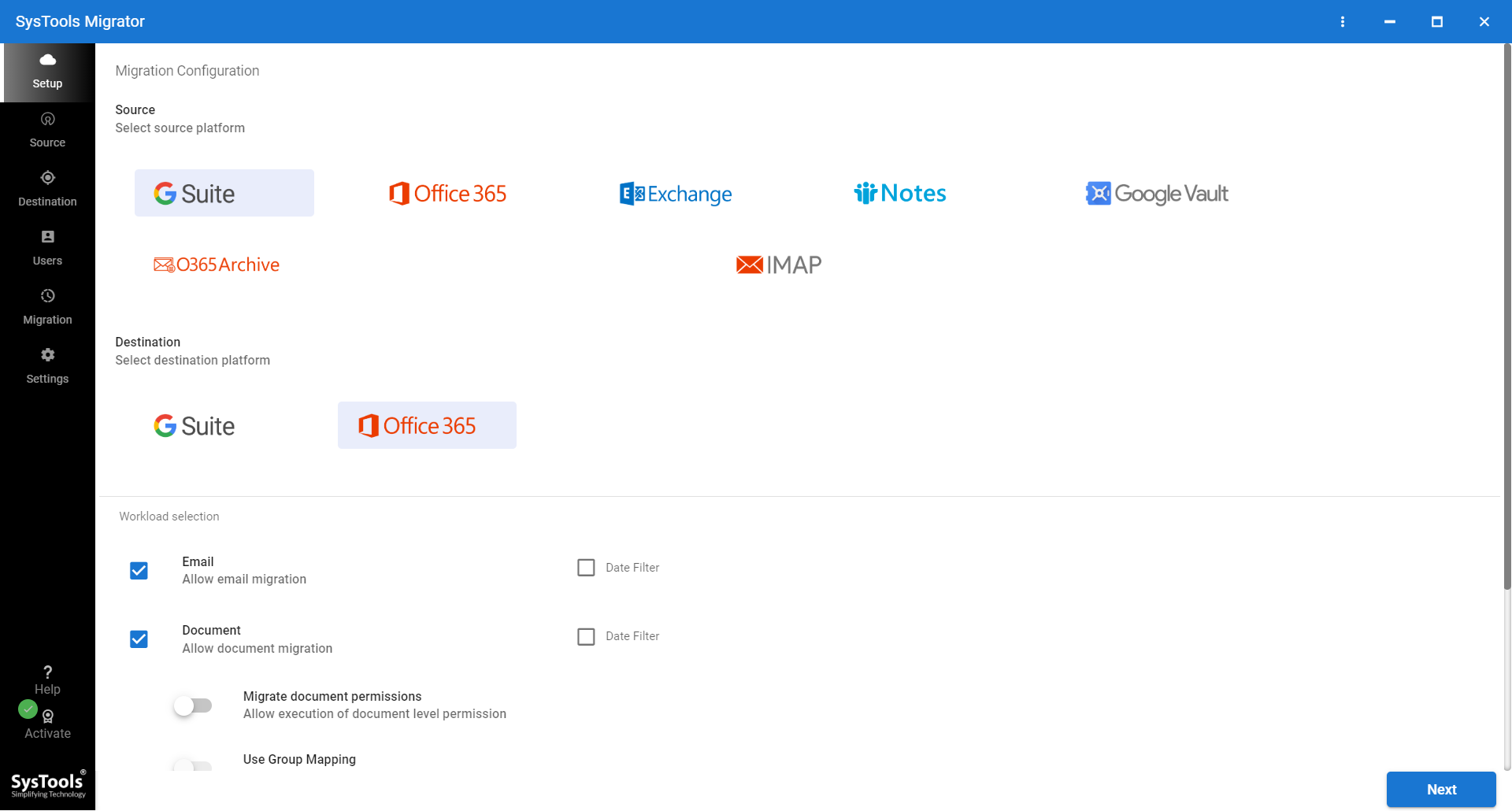 Step 2: After the selection of the source and destination, select the category that you want to migrate and also apply the filters, if necessary.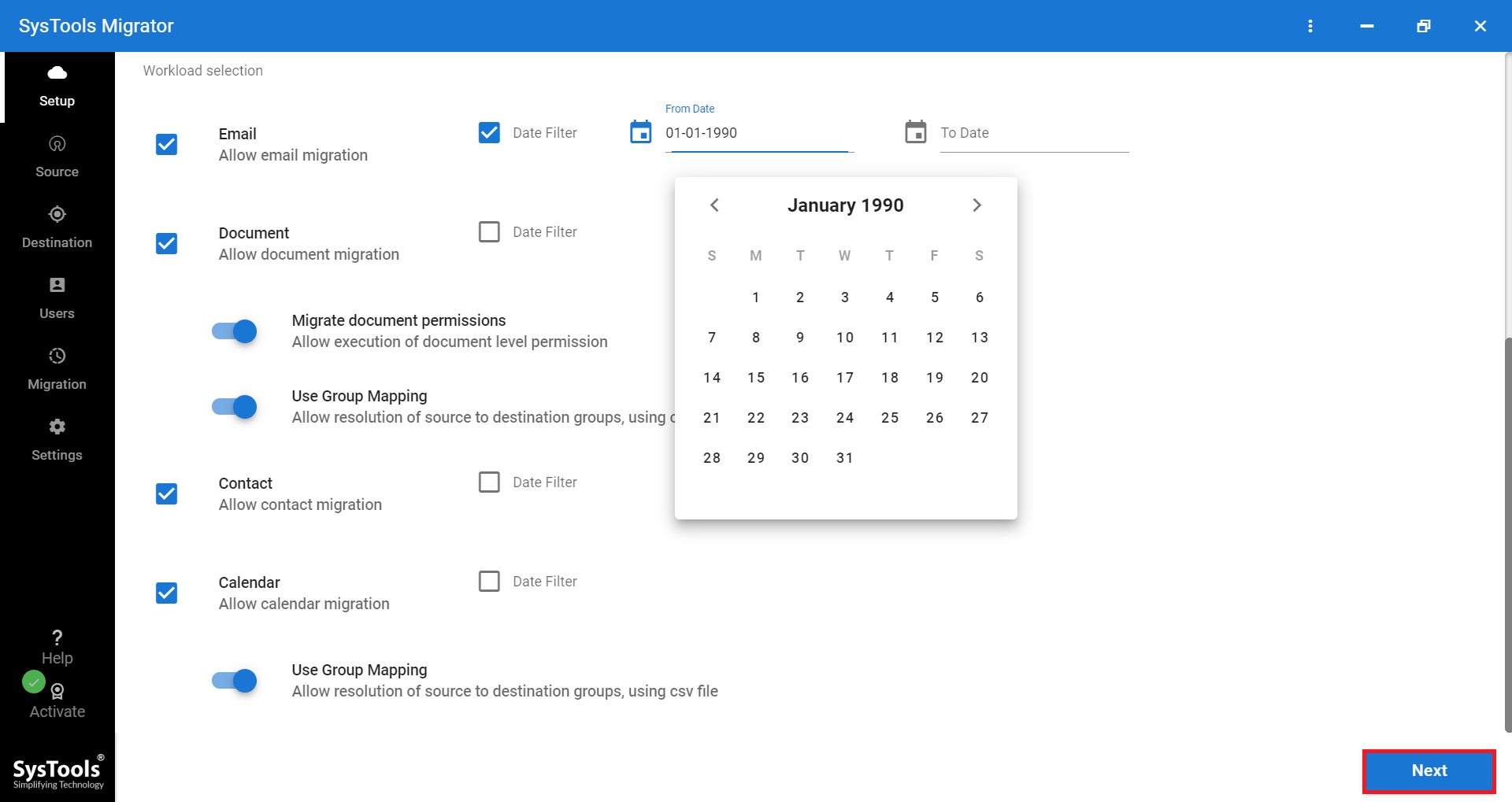 Step 3: Now, login to the Google Apps account and provide the email address, service account, p12 file and click on the Next button.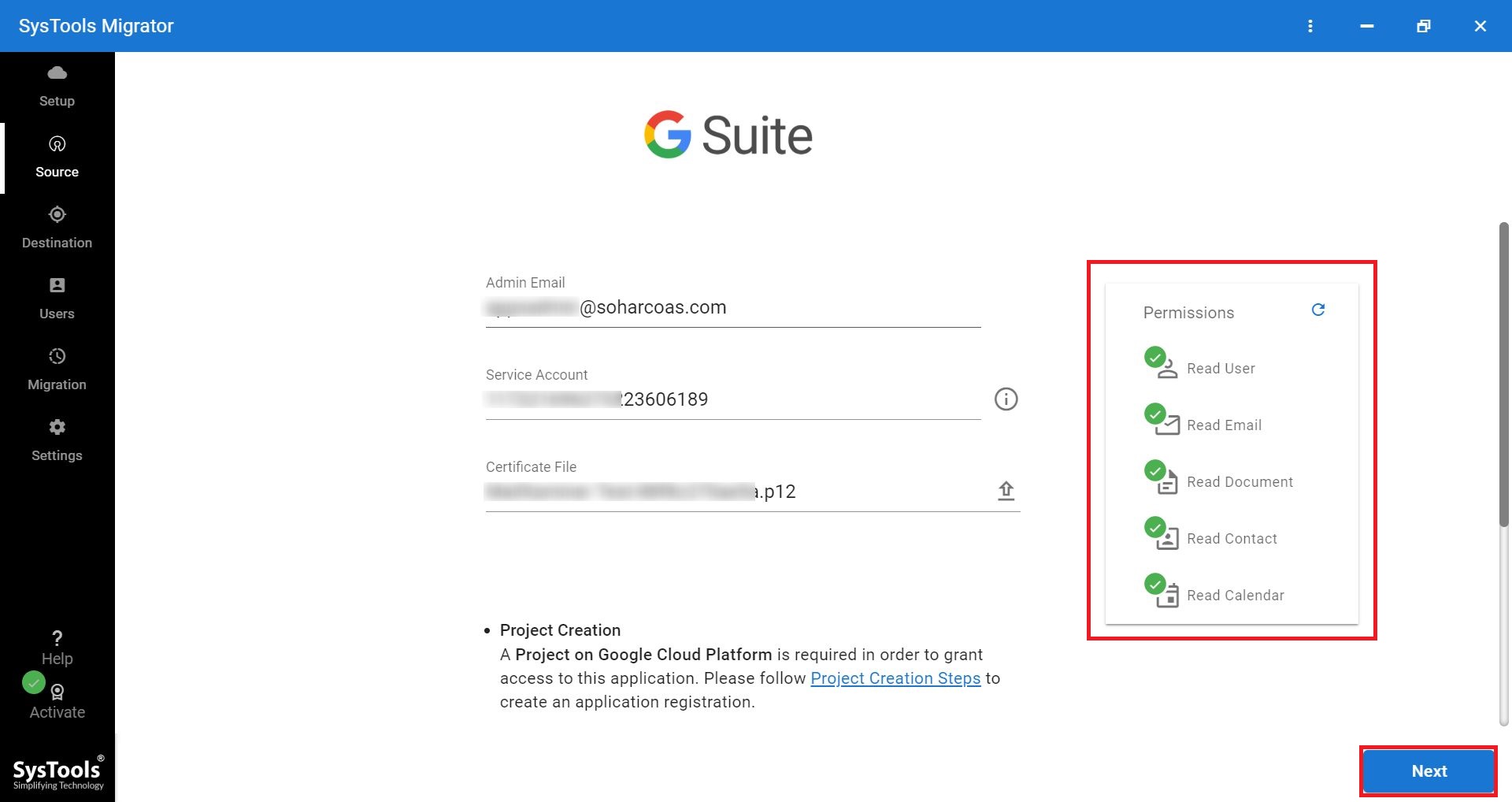 Step 4: Input Office 365 admin email and app id and click the Next button.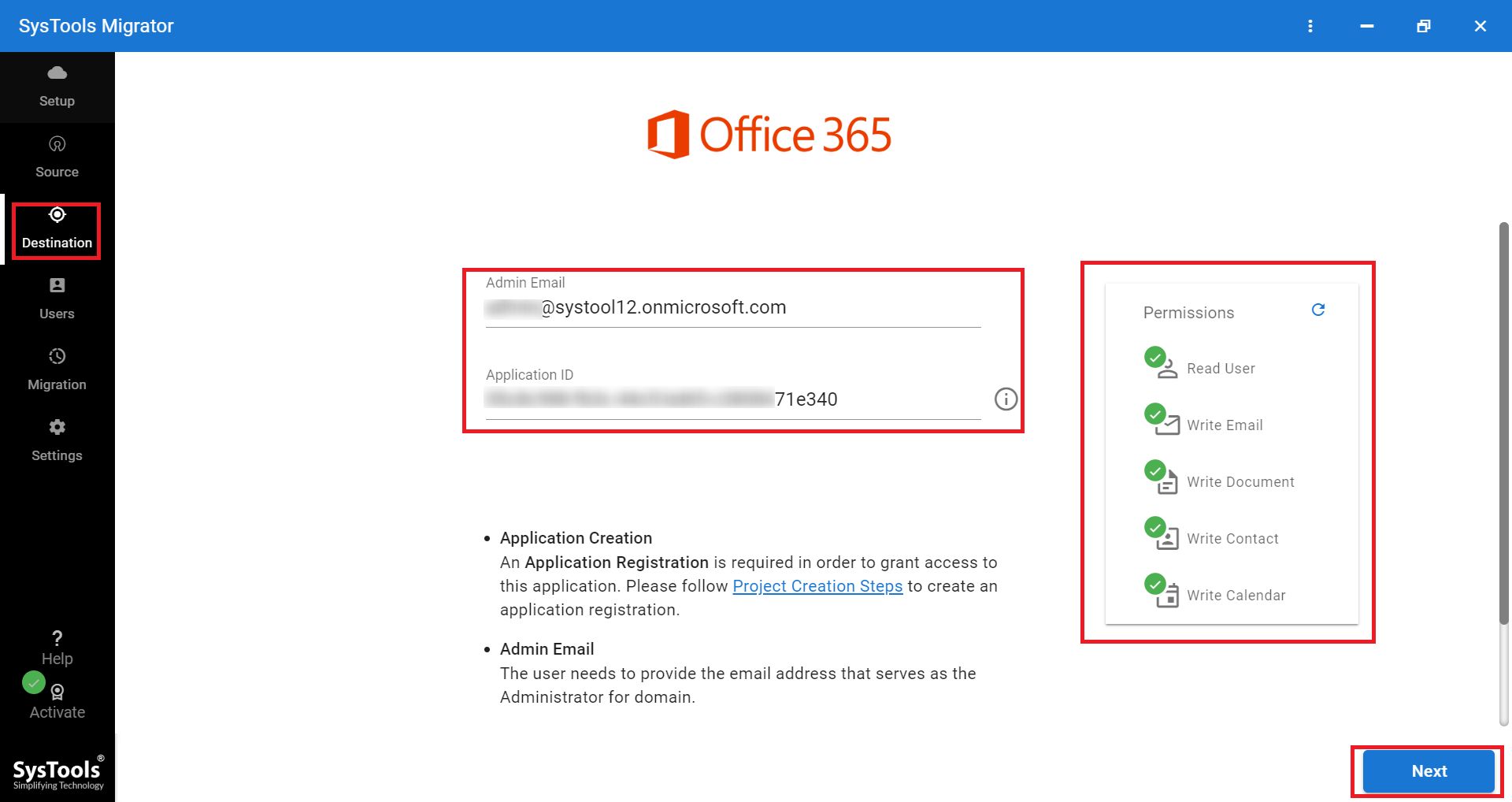 Step 5: For migrating users to O365, you need to provide the list of users through the CSV file.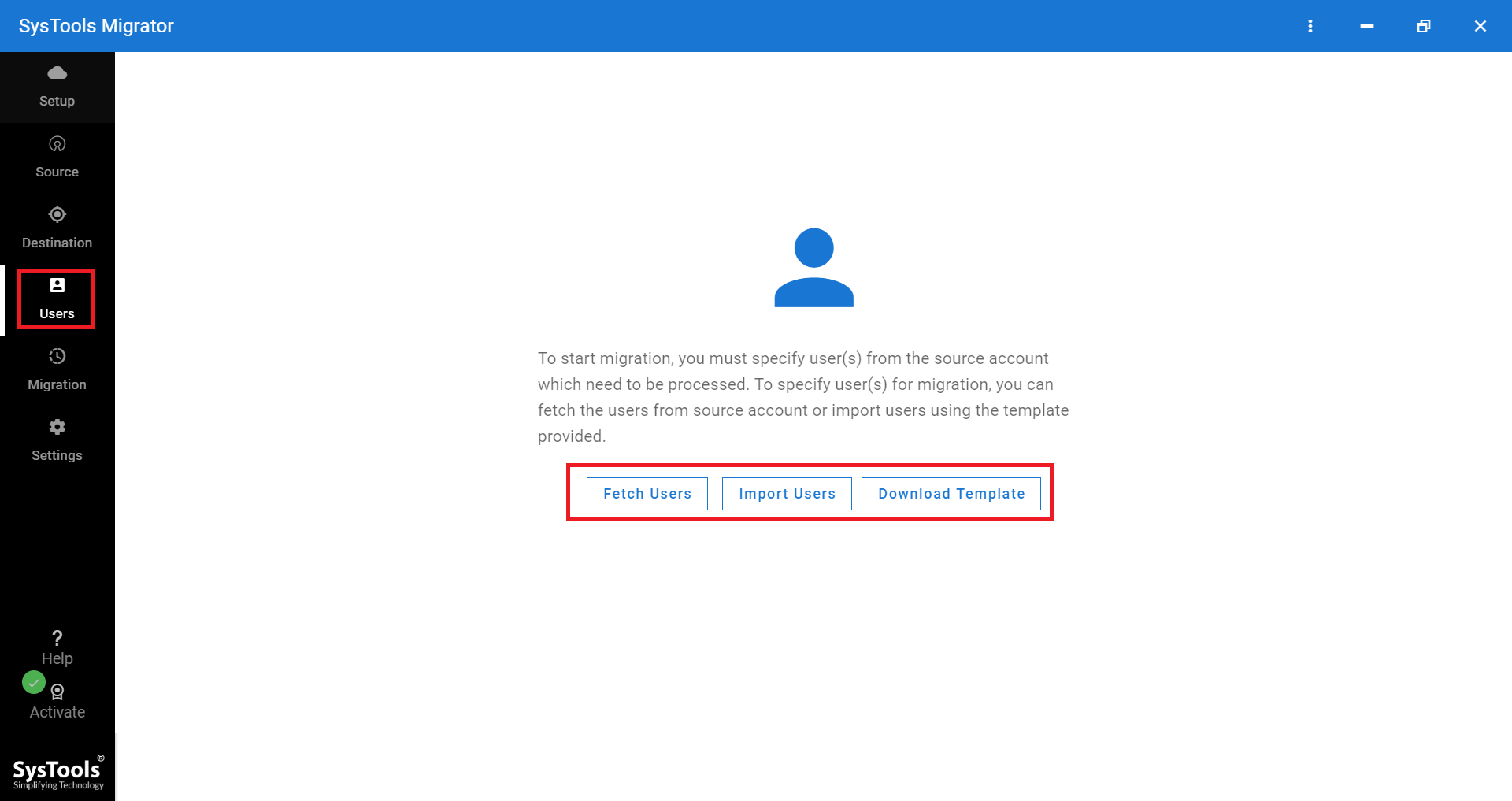 Step 6: It renders the Start Migration facility, which after clicking you will be able to migrate your data.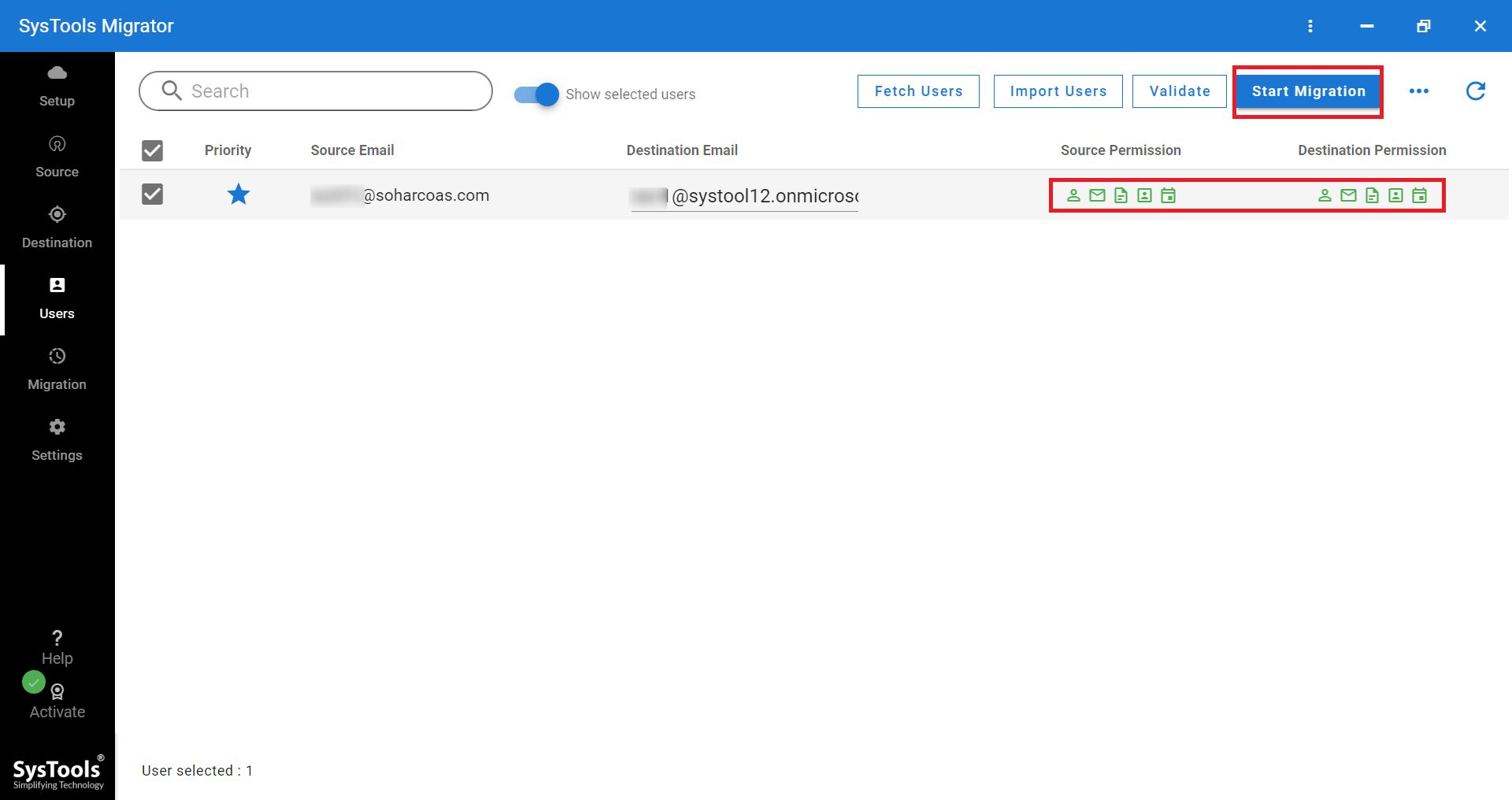 Step 7: Once the migration completes, you can download the report for a complete summary report or individual detailed reports.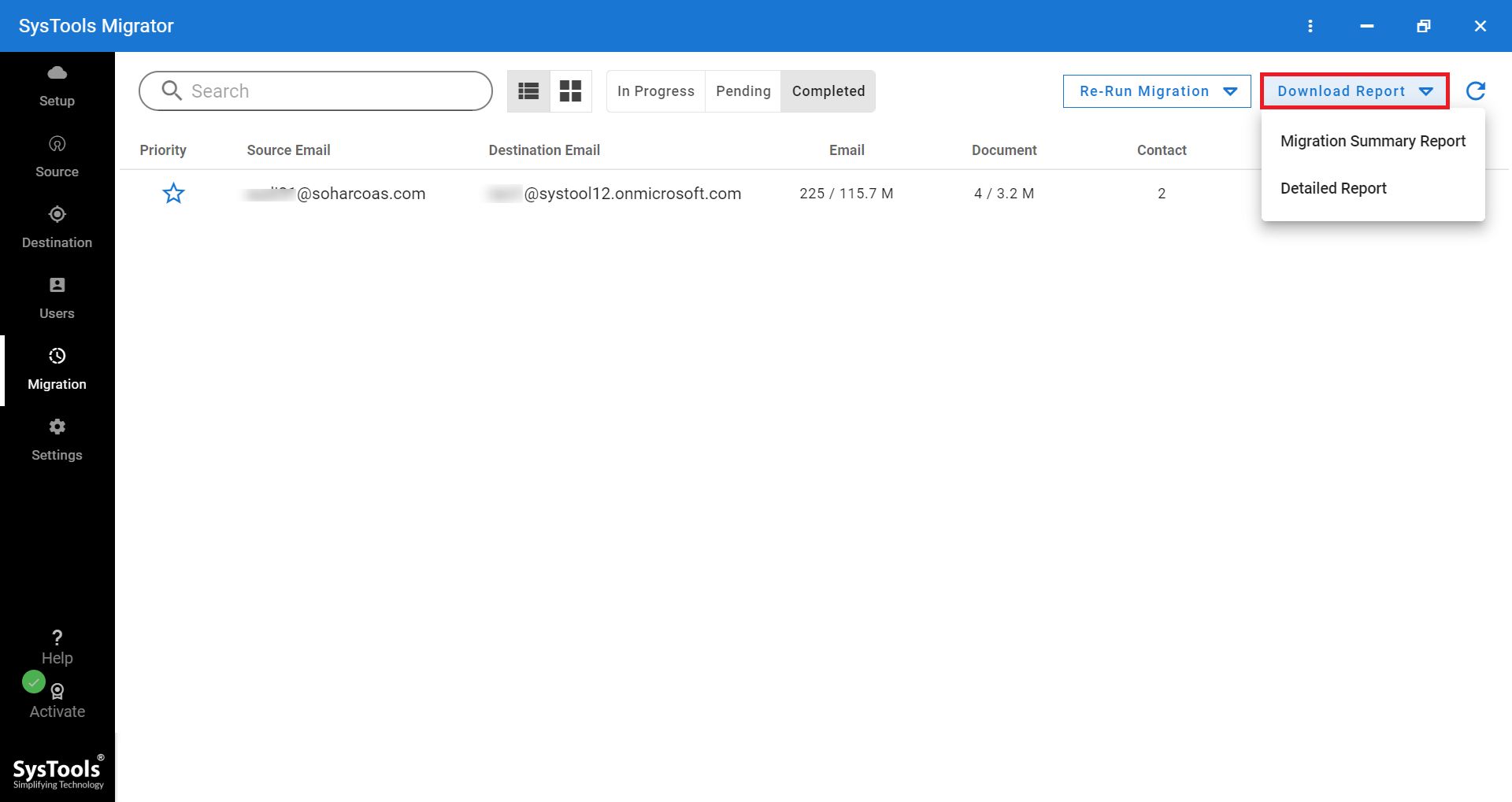 You can export either a single user or multiple user data into the Office 365 mailboxes without any issues.
Last Lines
In the aforesaid article, we have discussed both the professional and the manual methods for moving from Google Apps to Office 365. The disadvantages of the manual method include that firstly, the user should have the technical expertise and appropriate knowledge to follow the steps carefully. It could also lead to data loss. So, it is on you to decide the optimum method to migrate data.