Why Organizations are Moving to the Cloud? Top Factors Discussed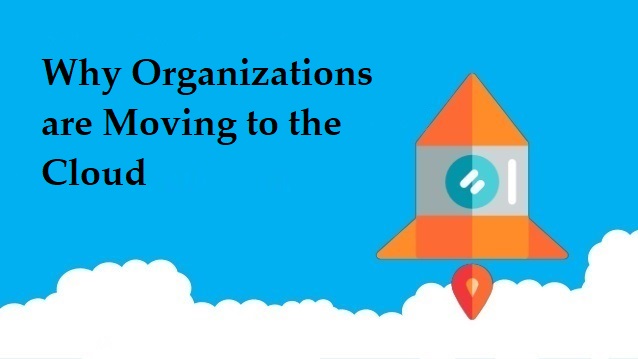 Many organizations are spending a lot of money on installing advanced software that can help them improve their operations. Cloud computing allows businesses to access software on the Internet as a service. Cloud computing is also a secure way to store and share data. This is why organizations are moving to the cloud.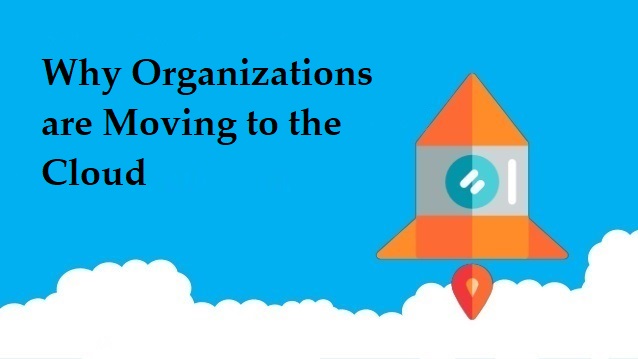 Migrating their businesses to the cloud helps them in various ways which in turn helps them to increase business productivity and revenue. The following section explains many more such reasons of cloud migration:
Why Organizations are Moving to the Cloud? 10 Reasons Explained
1. Flexibility
Cloud-based services are ideal for organizations that have fluctuating bandwidth demands. If your needs grow, you can easily scale your cloud capacity with the service's remote server. Similarly, if you need to scale again, the service includes flexibility. This level of agility gives companies using cloud computing a real advantage over their competitors.
2. Cost-Effective Disaster Recovery
Companies of all sizes need to invest in strong disaster recovery, but for small businesses that lack the necessary funding and expertise, this is often less than ideal. Cloud computing is now helping more organizations to counter this trend that is why organizations are moving to the cloud.
3. No Need to Update Software on your Own
The advantage of cloud computing is that the server is off-site, invisible, and out of the hair. You don't have to worry about wasting time maintaining your system as the supplier processes them and distributes regular software updates, including security updates. This allows you to focus on important things like the growth of your business.
4. Lower Your Hardware Costs
Cloud computing reduces the high cost of hardware due to which most of the organizations are moving to the cloud. You pay only when you use it and enjoy a subscription-based model that suits your cash flow. On top of that, it's easy to set up and manage, and suddenly your scary, furry IT project looks very friendly. However, it is never easy taking the first step while adopting a cloud platform.
5. Improved Collaboration
Together, teams can do more and achieve better results because they can access, edit, and share documents anytime, anywhere. Cloud-based workflows and file-sharing applications help you update in real-time and gain full visibility into your collaboration.
6. Access from Anywhere
If you have an internet connection with cloud computing, you may be working. And with the most authentic cloud services that offer mobile apps, you're not limited to your device. This becomes a very important factor why organizations are moving to the cloud.
7. Better Control on Documents
The more workers and partners collaborate on documents, the greater the need for waterproof document management. Before the cloud, employees had to interact with files as email attachments for one user to work at a time. Sooner or later, often sooner or later, the content, format, and title conflicts of the file will get mixed up.
And as even the smallest companies become more global, the range of complexity grows.
When you move to cloud computing, all your files are stored centrally, and everyone sees a version. More visibility means better collaboration and ultimately better work and more profits. If you still trust the old method, it might be time to try something a little more modern.
If you are also planning to move your business to the cloud, you can opt for SysTools Cloud Migration Services and leave all the hard work for technical experts. They are market leaders and are recommended by many industry experts as they have many years of experience in the same field.
8. Improved Security
Potentially greater than the loss of expensive kits is the loss of sensitive internal data. Cloud computing enhances security when this happens. The data is stored in the cloud so you can access them whatever happens to your machine. You can also remotely wipe data from a lost laptop to keep it out of the wrong hands.
9. Enhances Efficiency
What if there were simple steps to make you more competitive? The move to the cloud will give everyone access to enterprise-class technology. Also, SMEs can move faster than their large, established competitors. Pay-as-you-go services and cloud business apps mean that small clothes can work with older kids and disrupt the market while remaining slim and agile.
10. Last but Not Least, Environment Friendly
As all the aforementioned points explain why organizations are moving to the cloud for their own benefit, it is not only beneficial for your business. The environment is also loved. As the cloud need fluctuates, the server capacity increases and decreases accordingly. It uses only the energy it needs and does not release oversized carbon dioxide emissions.