Best Practices to Transfer Apple Mail to Outlook 2016, 2019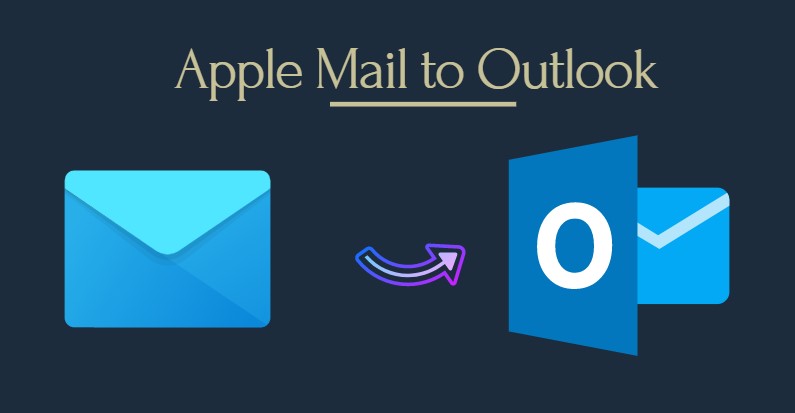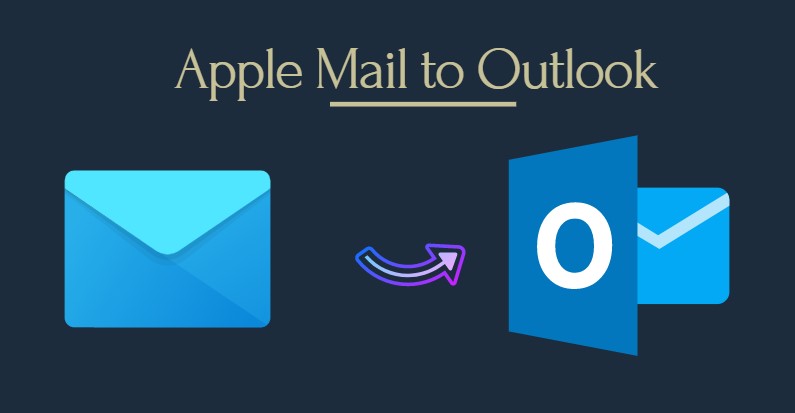 Apple Mail is also known by the name Mail is the email client, which is included in the OS X and iOS operating systems. Its current Mail version utilizes SMTP for sending messages. Whereas POP/IMAP is used for the message, retrieval, and S/MIME for enabling end-to-end message encryption. What's more, it is configured by default with other email clients like Yahoo! Mail, Outlook, Gmail and it extends its support to Microsoft Exchange.
On the other hand, Outlook is a desktop-based email client, which works in Windows OS. There are times when the Mac Mail users tend to migrate to Outlook .pst 2016 in order to work in Windows OS. In this write-up, we will mention the methods for how to transfer Apple Mail to Outlook 2016.
What Compels Users To Transfer Mac Mail to Outlook
Although Apple emails remains to be a popular email client with Mac users, there are certain issues that sometimes compel the users to convert emails from Mac MBOX. Some of these issues are:
The messages sent via Apple Mail are in plain text format. This leads to a change in the format of the emails, which are forwarded or are created in it. Unless and until the mails are manually RTF formatted (which consumes unnecessary time) they are sent in plain text only.
The up-gradation of Apple Mail's old version to Apple Mail version 4 gave rise to a number of issues. The issue was regarding the IMAP client implementation.
Other times at which the users may move their emails from Apple Mail to Outlook 2016 can be the absence of Mac OS. It often happens that a user when switches from his earlier job (where Mac OS was used) to a new job where Windows is used, tends to import his old data. Since Apple Mail is not supported in Windows OS, the only option left is to import data from Windows machines.
How to Convert Mac Email to Outlook .pst Format?
There are two ways through which one can move the data from Apple Email to Outlook PST format as mentioned below:
Method 1: Manual Way to export Mac OS X Email to Outlook PST
Some manual tricks help to transfer the data from Mac Apple Mail to Outlook 2016 as mentioned below:
Follow given steps used for IMAP account for synchronizing Mac Mail with Microsoft Outlook.
Configure IMAP account with Apple Mail and Outlook.
Enable IMAP in the settings of Gmail.
Now, follow the steps to synchronize Mac Mail for IMAP:
Open Apple Mail. Then, go to Tools >> Account.
Now, click on emails.
After that configure and fill IMAP account information.
The Gmail Tab can be seen now.
Simply click on option of send/receive.
Now, copy the Apple Mail data into the Gmail account and configure the same Gmail account in MS Outlook application. This way you will get all the Apple Mail emails in Outlook for free.
Limitation:
This IMAP process is cumbersome to the user as it involves complex and multiple steps that require time. Moreover, it does not ensure data integrity.
Method 2: Trouble-Free Solution to Export Mac Mail to Outlook
To overcome the above limitations there is software that makes it easy for users to execute the data conversion in exact form. This best MBOX to PST Converter application is completely safe as well as secure to utilize. The software is completely independent and requires only Apple Mail files to execute the data conversion. The tool supports all Mac versions to implement the conversion process. The software does not require any technical knowledge to transfer Apple Mail to Outlook.
Download Now
(Mac) Purchase Now
(Mac)
Have A Look At Special Features Of MBOX To Outlook Converter
Export Mac Mail to PST – It supports MBOX file conversion into Outlook PST format in exact form.
The batch conversion is allowed with this MBOX migration tool. Users can convert an unlimited number of MBOX files with the help of Mac Mail to Outlook converter.
Select options like file and folder for selected data conversion.
Option to merge and split file as per requirements.
Data integrity is preserved in exact form after data conversion in exact form.
Summing Up
Most of the time it is important to manage the data therefore, most of the users need to transfer the data from Apple Mail to Outlook 2016 .pst format. In the above discussion, we have discussed the process to execute the complete conversion by the use of manual methods and the third-party tool.