Eliminate Duplicate Contacts in Outlook Using Free Method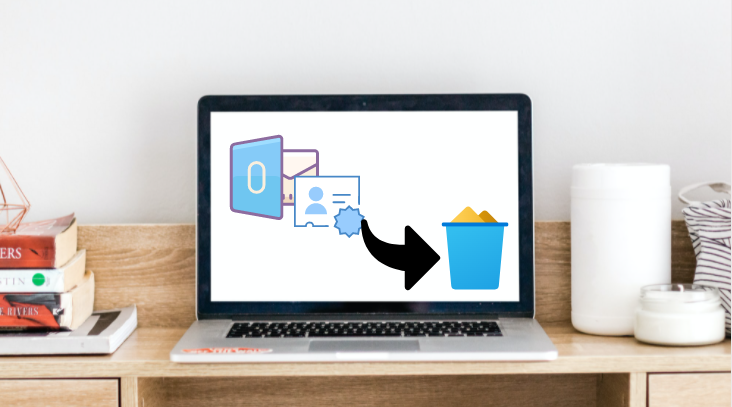 Contacts are very vital resource when you want to connect with someone electronically. But if you will have difficulty finding the contacts how will you connect? Now, this situation only appears when you have lost the contacts or have duplicate contacts in your address book.
So if you are seeking solution a solution eliminate duplicate contacts in Outlook? Then this blog will help you to preach the duplicate contact problem in Outlook. In this article, we'll go over the reasons for duplicate contacts in Outlook, as well as a technique to erase them.
Basically, nowadays, all email client is used for more than just sending and receiving emails; it is also utilized to manage everyday critical stuff like contacts, key meetings, and other data.
And, because Outlook is one of the most widely used email software on the planet, the number of duplicate contacts among Outlook users is extremely high. Let's look at a real-time user question to better comprehend the scenario.
The above query is taken from the Microsoft community site during the research work of this query. And during this research, we have found there are many users who face the same issue. So after considering the requirement we have come up with a solution to deal with this issue. But before going toward the solution part let's talk about the reasons for the duplicate contacts in Outlook.
What Causes Outlook Duplicate Contacts?
We've gone through some of the most common causes of duplicate contacts in Outlook in this section. So just go through it to check if any of the explanations are to blame for the duplication in Outlook.
As we all know, synchronizing Outlook data with different devices or platforms incorrectly results in duplicate contacts in Outlook.
If you fail to disable the "Allow duplicate to be produced" option while importing contacts from another email client, duplicates will appear in your Outlook address book.
Duplicates in Outlook contacts will appear in the Outlook rules that are incorrectly specified.
What are the causes of duplicate contacts in Outlook now that you know what they are? Now, let's look at how you may identify duplicate contacts in Outlook using this strategy.
Eliminate Duplicate Contacts in Outlook for Free
We'll use Outlook's built-in Export/Import feature to remove duplicate contacts from the database. This method will also help you get rid of a lot of duplicate contacts from Outlook. To do so, simply follow the steps below:
Step 1: Export Contacts from Outlook Mailbox
1. To get started, open Outlook and go to the People tab.
2. Right-click on the Contacts option in the My Contacts menu.
3. Choose New Folder from the drop-down menu and give the folder a name.
4. To transfer all contacts to a new folder, expand the contact list in the Original contact folder and select all contacts.
5. From the drop-down menu, choose File, then Open & Export, then Import/Export.
6. Select Export as a file from the drop-down menu, then Next.
7. Select "Comma Separated Values" from the Create a file type drop-down menu, then click Next.
8. Then, after selecting the newly created folder, click the Next button.
9. Select the necessary location by using the Browse option.
Step 2: Import Duplicate Free Contacts Back to Outlook
1. Go to the File menu and select Import from another application or file from the drop-down menu.
2. After this select Comma Separated Values.
3. Click on the Browse and find the duplicate free contacts file.
4. After selecting the file click on the Next option to not import duplicate items.
5. Once the task is over you will be able to see all your contacts without any duplicates.
 Drawback of an Import/Export Method
The preceding procedure is pleasant, but it is time-consuming because it requires two procedures to delete duplicate contacts from Outlook. And if you do something incorrectly, you may lose contacts or the integrity of connections.
Is there an immediate and effective option for removing duplicate contacts from the Outlook address book?
Effective Method to Eliminate Duplicate Contacts in Outlook
The manual technique mentioned above is a good start, but it's a bit difficult and needs a lot of steps to complete. Furthermore, it does not always work, and if it does not, all of your efforts will be for naught.
As a consequence, in this scenario, you may utilize the automated approach to complete these tasks. SysTools' Outlook Duplicate Remover Tool. In a couple of minutes, this software can erase all duplicate contacts from Outlook without causing any data loss. In addition, if your Outlook inbox showing duplicate emails, then the tool also deletes them easily.
The major advantage of using this program is that you don't have to go through any difficult steps because it quickly deletes any duplicate contacts from Outlook.
Tool's Five Quick Working Steps
Install the program on your computer after downloading it.
To add the Outlook data file, open the tool and select Add Files or Add Folder.
To save duplicate free Outlook contacts, select a destination location.
Select the Contacts option from the Select Item types menu.
Finally, press the Next button to begin the de-duplication procedure.
Conclusion
Duplicate data items cause confusion and consume up the same amount of storage space in Outlook. So it's critical to remove any duplicate contacts from Outlook, and we've presented a free, well-automated approach to do so in this article. So go through the article and select the best strategy for your needs.