Summary: Are you using Microsoft Office 365 productivity suite and store all your mailbox data on the cloud? Do you want to know how to take backup of Office 365 mailbox locally and why is it important? If yes, then you are in the right place as you will get answer to all your questions in this article.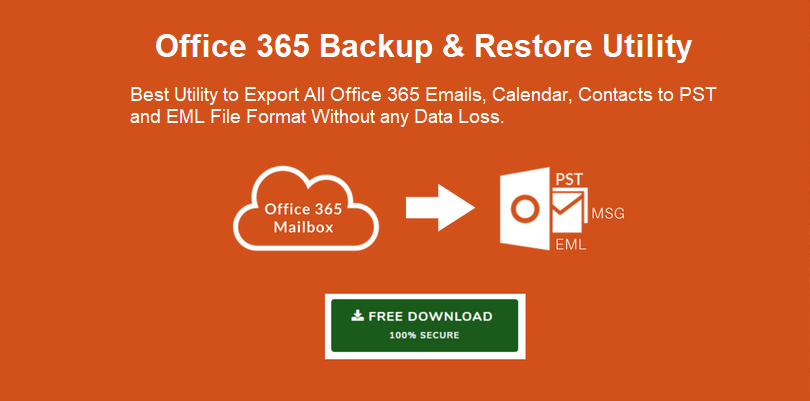 Now the Point is – Where the Issues Started
To completely understand the issues with Office 365 let me take you to a common scenario: – "I would like to save a copy of Office 365 Mailboxes to my hard drive. Is there any way to do this? Other than the data center level backup given by the Microsoft, is it possible to keep a backup copy of Office 365 emails, contacts & calendars into a local storage copy."
Now this scenario clears that Office 365 is a complete application in its own, which works in a hosted mode. Therefore, you get access to all Office applications but only when you are online / connected to the server.
How to Take Backup of Office 365 Mailbox Efficiently
As it is obvious that users cannot have web access 24×7 or let's assume that even if they have it then the threat of data loss, data theft, and unreliable cloud storage is always there with web access.
In such situation, the users start looking for ways to make data more secure & easily accessible. The Office 365 Mailbox Backup Utility offers various features too to make the process simple and effortless.
What is the Need for Office 365 Offline Mode?
Based on user's queries regarding Office 365 offline usage here on this part of the article explained the need of Office 365 offline mode.
Apart from Microsoft data center level backup, user needs a utility to take backup of Office 365 mailbox stored locally. Here, the difference between data center level backup and the user requirement is that "Microsoft provides cloud storage to store your Office 365 data, i.e. emails, contacts, calendars, etc. User can download this data but not in an abstract form. Whole data will be downloaded in bulk creating complexity for users to extract the useful one. On the other hand, user in the mentioned scenario is asking for a utility that can perform a scheduled backup of Office 365 mailbox as per the requirement."
Hence, the need for Office 365 offline mode is cleared from the above. Now let's proceed for the One in all solution that can take backup of office 365 mailbox in your system.
How to Take Backup of Office 365 Mailbox Locally?
The software to backup Office 365 mailbox to PST is one of its kind and you cannot find a similar utility that claims to backup Office 365 account with such advanced filtering features for user convenience.
Challenges
Chances of data loss during backup?
How to backup multiple accounts at once?
Is source formatting preserved?
How to import the data to other formats?
Recommended Solution
The tool surpasses all the challenges:
The utility can backup single as well multiple user accounts at once.
No data misuse or loss occurs & the source formatting is maintained.
A live backup status is provided with a CSV report generation of the same.
Filter options are provided to make the backup customized and manageable.
Different export formats provided at the time of backup to create the output.
Steps to Backup Office 365 Mailbox on Local System
Below are the steps to backup Office 365 mailbox.
Download the .exe file of the tool.
Execute the setup and get started
You will be asked for login credentials of your Office 365 account.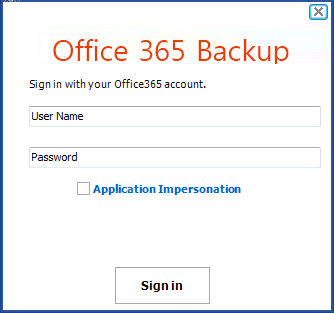 The next screen will ask for the filter option to start the backup. Moreover, the export formats are also asked in this step. Choose as per your requirement.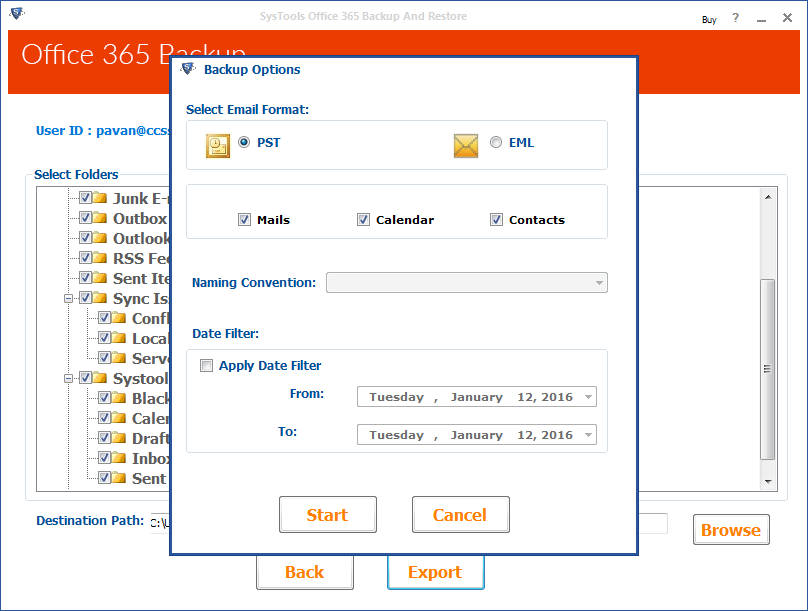 Select a destination folder to store your Office 365 data locally. You can see the folders/files you opted for, on the screen.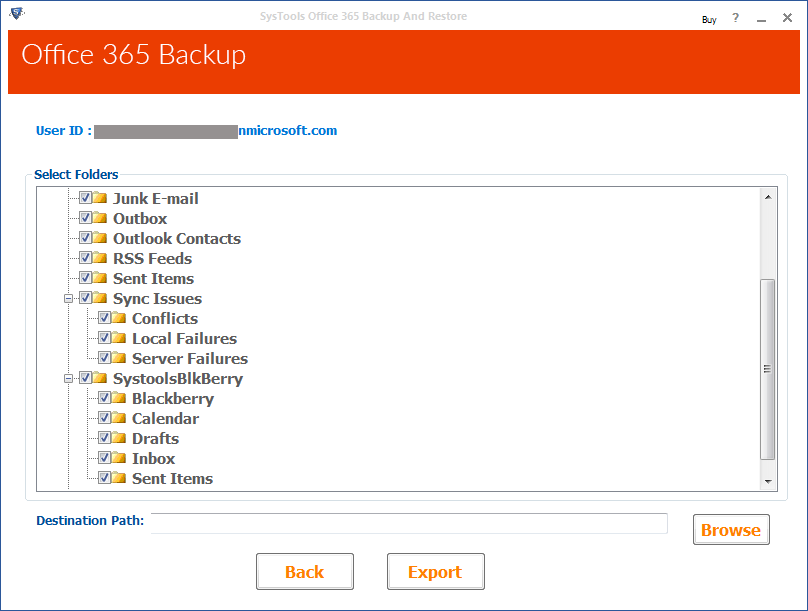 A status report is generated after the backup completes, user can easily view the entire backup details.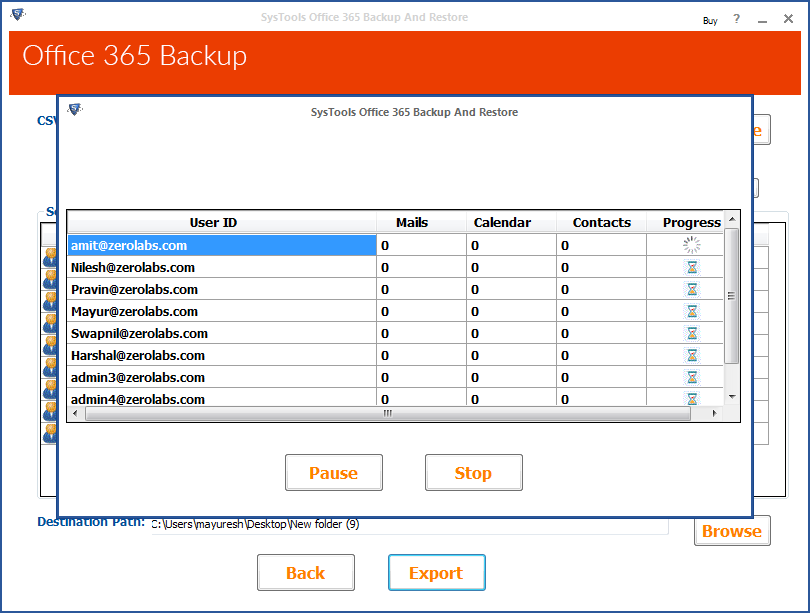 In-short- Office 365 Mailbox Backup
Hence, the Office 365 Backup is a powerful tool that aids you to save your Office 365 mailbox data locally in a few steps.
NOTE: – You must have Microsoft Outlook installed in your system if you select PST as export option.
Watch Live Video
Watch the live video explaining in simple steps- How to take backup of Office 365 mailbox. Click Play to watch.