How to Merge MBOX Files to Combine Multiple .mbox File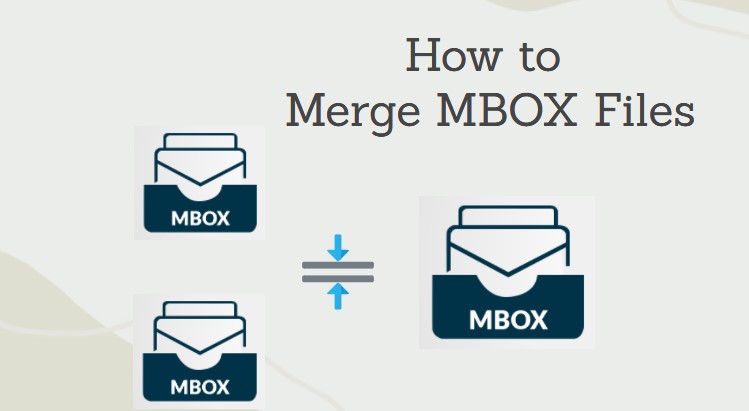 There are a number of email clients that support MBOX file format like Mozilla Thunderbird, Apple Mail, Entourage, etc. MBOX is a mailbox file that consists of all the emails from one mailbox in a single file. In a Thunderbird-like application, a user can configure a number of email accounts. But if there are many accounts and emails, then it would be a better option to merge mbox files in a single file for better searching and retrieving of emails. There are many user queries related to the MBOX merging process like:
"Hey! I am currently using Thunderbird having 5 email accounts and too many folders in my email client. It becomes difficult for me to search a specific email from all the folders because of duplicity. I need a solution to merge Mbox files so that I can refine my searching of emails. Thanks!"
Need To Combine MBOX Files
There are many reasons to join MBOX files. Some are discussed below:
In order to speed up the searching and retrieval process of specific emails from the number of folders or accounts, then you should merge them.
To use the merged or big file in any other email client like Outlook.
One can remove the duplicate emails or data and increase the free space in a hard drive by merging all the emails in one folder.
A user can manage to merge MBOX files in one archive file.
Manual Approaches For Merging MBOX Files
There is a two-step process to combine MBOX files by which a user can merge all his emails. Follow step1 for importing MBOX files & step 2 to join MBOX Files.
STEP 1: Importing MBOX Files
The manual approach requires using an email client like Mozilla Thunderbird. Once you have it, follow the given steps to import MBOX files:
Launch Thunderbird.
You will notice a default account in it named Local Folders. Right-click on it.
Select Settings.
Select and copy the path provided in the Local directory text field.
Open this location path on your computer.
Copy your MBOX files here that you want to merge into one.
Restart Thunderbird.
You will see some mailboxes under Local Folders having the same name and emails as the MBOX files.
The import process is complete.
STEP 2: Merge MBOX Files
After importing the MBOX files in Thunderbird, you have to perform steps to combine MBOX files into one single mailbox. Follow the steps below:
Open one mailbox.
Select all the email messages with the Ctrl+A button.
Drag and drop the selected emails into the other mailbox folder.
Wait for the email client to finish processing and moving emails.
Delete the empty mailbox.
Go to the Local Folders location path again (where you copied the MBOX files previously).
You will see one big MBOX file having the same name as the mailbox folder in which you dragged and dropped the emails earlier.
This is your merged MBOX file.
The process to merge MBOX files is complete.
Alternate Method For Combining MBOX Files
This method is for merging MBOX files in bulk into a single PST file. So, use it if you are OK with the Outlook-supported PST file.
The above manual approach for merging mbox files is a time-consuming & confusing process. You need to have Mozilla Thunderbird or any other email client that supports MBOX file format and MS Outlook to import emails and merge them. There is a possibility of data loss as you are dealing with bulk data to merge.
An easy solution to merge MBOX files is possible by MBOX to PST converter. The tool has some key features that prevent data loss and helps users to combine mbox files successfully.
Follow simple steps in the software to get the results:
Launch the tool.
Click on Add File to add multiple .mbox files.
Now select the MBOX supported email application from the list. That email client should be installed on your system.
Now click on the Select file(s)/folder from the file system to provide the location of the file by yourself. And then click on the Next button.
Now browse multiple MBOX files using Folder Mode to combine mbox files.
Select your desired MBOX files and click on Open.
Now export all the MBOX files in selected file formats by selecting Export All Folder.
Click on the Export button to start the export process.
After clicking on Open Location, you will be able to access your merged MBOX files in a single file having .pst format.
Conclusion
To merge MBOX files into one file, you must go through the above manual approaches to combine mbox files and an expertise solution. It will save your time and effort. Through this blog, we have discussed methods to deal with a large amount of data in MBOX format & to join mbox files.