Outlook Not Opening Picture Attachments – Top 4 Solutions to Fix It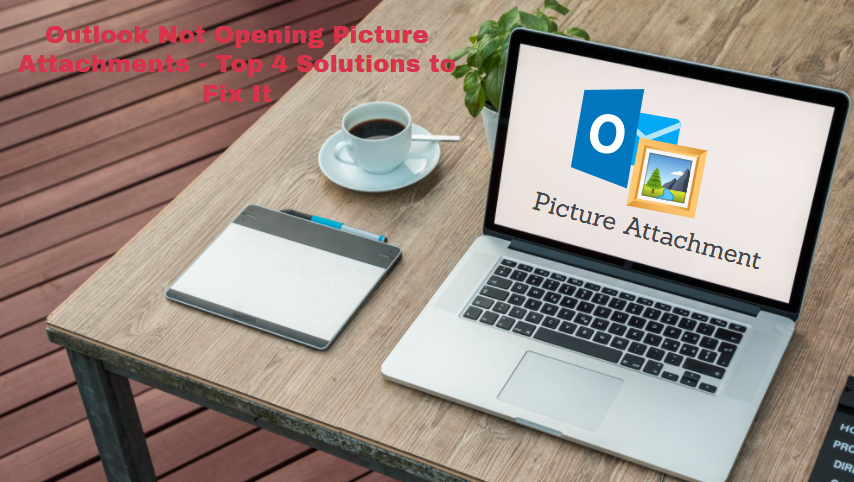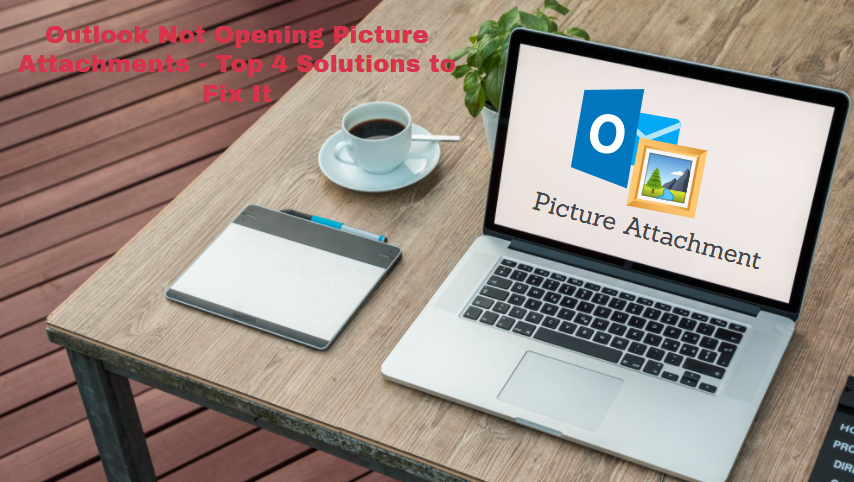 Outlook not opening picture attachments is a very uncommon and often very annoying problem that MS Outlook users experience.
This sort of problem is usually caused by a configuration problem. Aside from the account setting issue, there might be other causes for Outlook not opening attachments that consist of images, such as incorrect file format, restricted attachments, or Outlook add-ins.
However, if you are unable to open.jpg email attachments in Outlook, this article will undoubtedly assist you. This post will go through various manual methods for resolving the issue of Outlook not opening photo attachments. So stick with us to the end.
Quick Suggestion for an Alternative
If you can't open photo attachments in Outlook, use the Outlook Attachments Extractor tool. This program can simply download all Outlook image attachments. This software also has a distinct file extension option that allows users to only download attachments in certain file formats.
Now, without further ado, let's get started on resolving the issue of Outlook, not opening image attachments.
#Method 1 Outlook Account Configuration Reset
As previously stated, customers may experience these difficulties as a result of incorrect account configuration settings. So, if you want to resolve this issue in Outlook, you must reset your account since once your account is reset, all settings will be saved as default. So, to reset the Outlook account, follow the steps indicated below.
Note: Follow all of the procedures carefully because any errors might result in a data loss situation.
1. To begin, select the Tool option from the Outlook ribbon menu.
2. Now, choose the Account that you wish to reset.
3. To delete the account, click the delete icon and confirm your decision by selecting the Yes button.
5. Add the same account again once it has been entirely deactivated.
#Method 2: Clear Outlook's Cache
We all know that program cache memory saves previously used files or add-in settings. If you are experiencing Outlook not opening photo attachments, you may remedy the problem by clearing your cache memory.
Follow the procedures below to clear the cache memory.
1. Select the File menu in Outlook.
2. Select Option from the File menu.
3. Scroll down to the Send Messages section after selecting the Mail tab.
4. Click the Empty Auto-Complete List button now.
5. To finish the procedure, click the Yes button.
#Method 3: Resolve the File Compatibility Issue
We are all aware that some files are platform or OS-dependent. So, in order to open that file, you must utilize that system or software. If you receive an attachment for a Mac machine, you will be unable to access the file in a Windows environment. In such a scenario, you must notify the sender and request that a compatible file for your operating system is sent.
#Method 4: Uninstall Outlook Add-Ins
There are lost Outlook users who rely on Outlook add-ins. So, if you want to repair Outlook not opening photo attachments, follow these steps. To disable the Outlook add-ins, follow the instructions outlined below.
Utilize an Automated Tool
We reviewed all of the best solutions to Outlook not opening photo attachments in the preceding section, but if none of them work, you can use third-party applications.
This software effortlessly downloads all attachments from many emails in a single operation. It is compatible with Outlook OST, PST, BAK, OST, MSG, OLM, and OLK files. Furthermore, it has a variety of filter choices that make the attachment downloading procedure very simple and meet all of the customers' needs. The program offers a streamlined user interface that is beneficial to both technical and non-technical users.
Five Steps to Download Picture Attachments from Outlook
1. Download and install the tool on your machine.
2. Select the Auto Locate MS Outlook Default Storage Location.
3.  Choose Maintain Folder Hierarchy option.
4. Select the Destination location to save the images.
5. Click on the Export button to save picture attachments from Outlook emails.
Conclusion
There are a variety of causes that result in users being unable to access JPG attachments in Outlook. So, after deliberating on the problem, we devised technical remedies. We've covered all of the probable causes and solutions for Outlook not opening photo attachments. If you think that the manual techniques are too difficult, you can use third-party software to download all of the picture attachments from Outlook.