How to Save Multiple Embedded Images from Outlook Emails – Know Here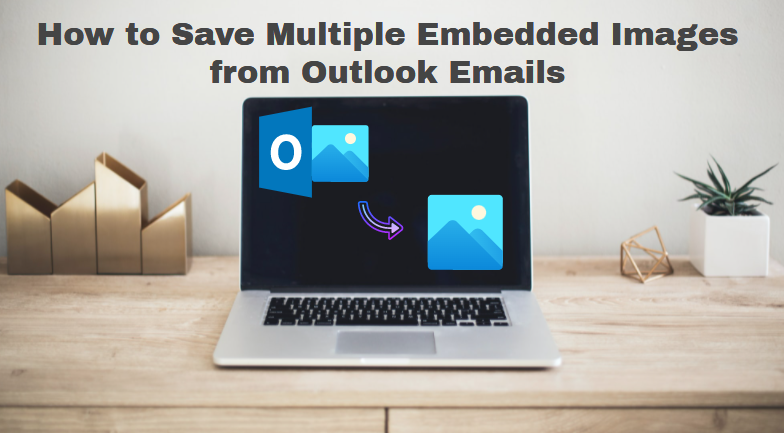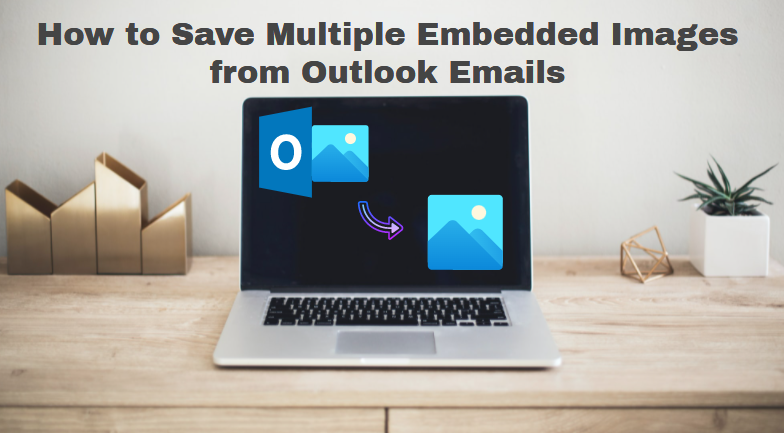 Have you ever found yourself in a scenario where you needed to save several embedded images in Outlook? In the lack of information, you are still manually storing inline email images from Outlook.
Then now is the time to celebrate, since we'll teach you how to save multiple embedded images Outlook for in the next part. So, keep reading this article since it will assist you in saving both your time and your embedded images from emails.
Well, we all know that Outlook allows users to attach photos either in the message body (also known as an inline image) or as an attachment. We also assumed that ordinary users would know how to store attachments. However, many Outlook users are unaware of how to save numerous inline pictures at once. As a result, we're attempting to assist them through our blog.
So, let's take a deep dive into the blog!
How to Save Single Embedded Images From Outlook Emails
In this part, we'll go through how to save inline images from Outlook 2016 using the manual method. However, this manual technique can only save one picture at a time, which is then embedded in the email body.
Let's have a look at the stages that follow.
1. Begin by opening Outlook and selecting the email.
2. Open the emails in a separate preview window now.
3. After that, right-click on the embedded image and pitch it.
4. Next, choose Save as Picture from the right-clicking menu.
5. Select the location where you want to store the image and then click the Save button to finish the procedure.
6. Well, the above process is only for a single inline image. Now, if you want to extract multiple images from Outlook emails manually then read the next section.
How to Save Multiple Embedded Images from Outlook Emails
1. To begin, you must first choose the original email message.
2. Then, to remove embedded photos from Outlook email, go to File>> Save As.
3. Provide the folder path to save the inline images in the Save As window, and choose HTML from the Save As Type drop-down list.
4. After you've made the necessary adjustments, click the Save button to save the embedded photos to the folder.
5. Finally, you can see that the photographs from the corresponding email message have been properly saved to the designated folder.
Well, all the above procedures are only capable to extract only images from single emails, not from multiple emails. So if you are seeking to download multiple inline images from Outlook emails, then in the upcoming section we are going to introduce one of the best solution that will easily fix this problem.
How to Save Multiple Embedded Images from Outlook Emails
Outlook Attachment Extractor for Windows is an all-in-one solution for extracting photos from Outlook emails. The tool's ability to download attachments of any file format is one of its standout features. It also allows users to extract photos and other attachment files from one or more PST files. It is capable of supporting Outlook data files such as PST, OST, and BAK files from Outlook 2019, 2016, 2013, and earlier versions. It also ensures that the integrity of the disconnected files is preserved.
The new version 4.0 of the software adds a slew of additional capabilities, including the ability to remove attachments from specific folders or all folders. It also has a size filter option, which allows you to remove attachments based on their size.
Read More Attachment Related Queries
Steps to Save Multiple Embedded Images from Outlook Emails
1. First download and install the tool from the above-provided download button.
2. Choose the Auto-Locate Outlook Default Storage Location radio button to add the PST file.
3. Choose Maintain Folder Hierarchy option.
4. To save the images select the Destination location.
5. Now, from the Select Item Types choose the Emails option.
6. At last click on the Extract option to Save Multiple Embedded Images from Outlook Emails.
Conclusion
Users who want to save several inline photos from Outlook fail to follow the one-by-one procedures, which is particularly annoying when there are a large number of images to save. As a solution, we've covered the best way to save numerous embedded images in Outlook in this article.