PST Duplicate Remover | Tool to Remove Duplicates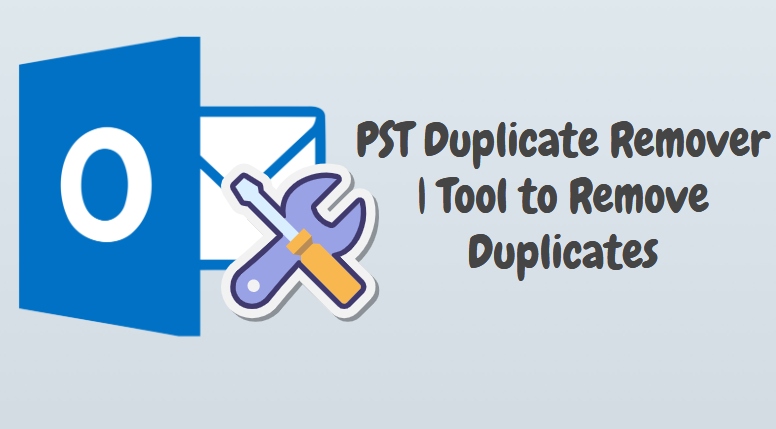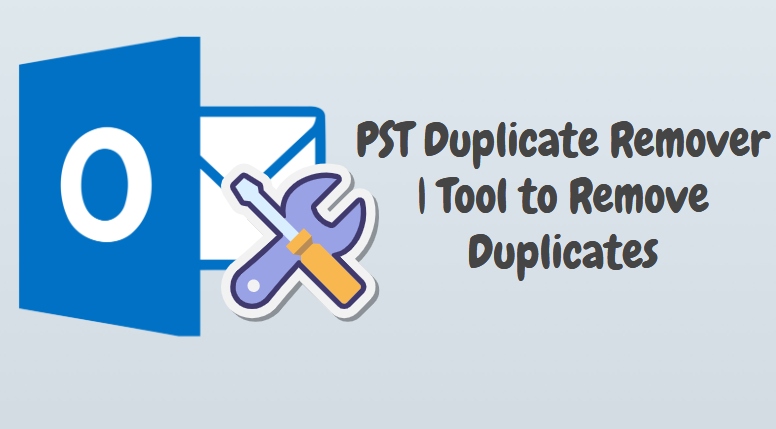 Looking for a solution that will remove or delete duplicates from the PST files, then you are on the right page. Here in this review blog, we are going to review the most searched and expert-recommended software that deletes duplicates from PST files.
Yes, we are going to review one of the best PST duplicate remover software. So without doing ado let's jump into the blog.
PST Duplicate Remover is one of the most effective tool that not just remove duplicate emails but also remove duplicate all other data items that PST stores. The tool comes with prominent features such as drawing out duplicates from PST OST which creates when we configured the Outlook account with IMAP protocol.
The tool does not just work on PST and OST but it also works on BAK files of Outlook. Now, after the overview of the tool let's dig deep inside the tool or in-depth review of the tool.
Does PST Duplicate Email Remover Worth It or Not?
Well, when it comes to duplicate data items, then not only Outlook but many email clients do not provide any appropriate option that helps you to discard the duplicates from the Outlook data file. Now, due to a lack of methods or techniques that help do.
So to complete this task user moves toward the automated solution and choosing the right automated tool, that helps you to deal with the duplicates is quite challenging. Because there are many PST duplicate remove tool available in the online market but the efficiency of the tool is not so common.
However, the tool we recommend here is developed are so much research and also according to the user's requirements. Hence, this tool got some amazing features that we are going to discuss below:
Prominent Features of PST Duplicate Remover
Go through some of the amazing provided by this tool
Capable to Remove any Duplicate Items
Yes, it is true that this tool can remove or delete any duplicate items from Outlook such as emails, calendars, tasks, notes, and journals. As well as capable to eliminate duplicate contacts from Outlook.
Multiple File Support
As we said above that the tool is developed after so much research, hence the tool not only support Outlook PST but also support Outlook OST and BAK file. So users can remove duplicates from any Outlook data files using this tool.
Diverse Action to Delete Duplicate
Well the PST duplicate email remover provides various activities that can users use to delete duplicates according to their requirement
Delete Permanently: This option allows you to permanently delete duplicates from your PST/OST/BAK files.
Move to Deleted Item Folder: By selecting this option, one can move duplicate things in the PST file to the deleted items folder.
Move to Folder: This function allows you to create a folder in the PST file and move all duplicate entries into it.
Put Flag: This is a fantastic tool that allows you to designate duplicate Outlook emails. As a result, you can act at a later time.
Mark as Expire: Using this option, you may mark your duplicate Outlook PST/OST/BAK emails as expired.
Option to Split Large PST
This tool gives you the option to split large PST files. So that can users easily reduce the large PST file into small parts. Using this option users can split 200 GB files into small parts.
Preserver Mata Data
This PST Duplicate Remover Tool is capable to maintain data integrity. So when the users use this tool, the accuracy, and consistency of the data not going to be damaged or changed. It means after removing the duplicates from Outlook you will get duplicate free PST files without any data manipulation.
Provide Various Fileds
Using this tool duplicates may be removed from emails, contacts, calendars, tasks, notes, and journals by using various fields such as Full Name, Email Address, Mobile Number, Job Title, From, BCC, CC, Billing Information, Conversion Index, and others.
After knowing the feathers now let's move towards the working of the tool to know how to remove duplicates from Outlook using this tool.
Working on the PST Duplicate Remover
Note: Before using the tool you have to provide some pre-requisites such as:

Microsoft .NET Framework 4.5 or above should be installed before using the tool.
Always run the tool using administrator privilege.
1. First users have to download the tool and once the download is over install the PST duplicate email remover.
2. After thai select Add File(s) or Add Folder o add Outlook data file.
3. Once you have added the Outlook data file choose the Within Folder or Across Folder.
4. After this click on the Change button to select the destination location.
5. Select Items Types from which you want to delete duplicates.
6. Now, choose the Specify Duplicate Criteria.
8. Choose the Action that you want to apply to duplicates.
9. Once all the settings are completed click the Next button to initiate the task.
10. After the task, compilation clicks on the OK button to complete the task.
Pros and Cons of PST Duplicate Remove Tool
Here in this section, we are going to discuss some pros and cons of the tool that will provide you the information on why this tool is better than others.
Pros
Easy and straightforward user interface.
Remove Duplicate from Outlook PST/OST/BAK.
Capable to deal with multiple Outlook files.
Option to Add and Skip duplicate fields as per user choice.
No need for Outlook installation.
One-time purchase tool.
Cons
The tool is only available for Windows OS not for Mac.
The Final Verdict
If you are having duplicates in your Outlook program and you are searching for the best tool that can easily draw out duplicates from Outlook data files. If you are confused between many tools, then go through this blog. Here we have revied one of the best PST duplicate remover tools, that resolve the duplicate issue from Outlook.