How To Save Yahoo Emails As PDF – Have A Look On This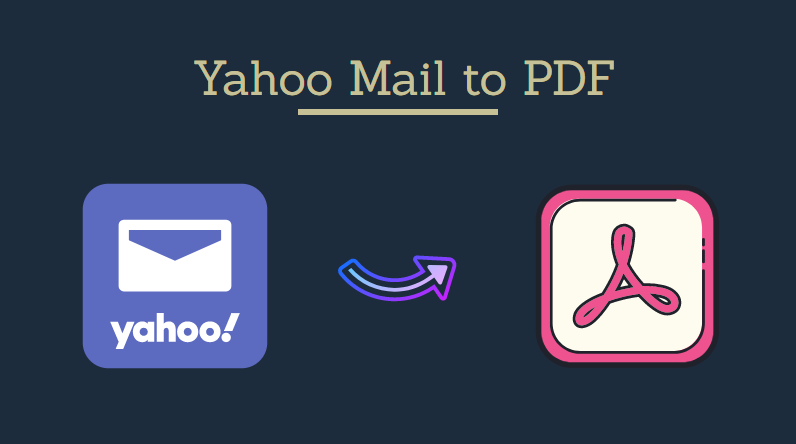 A world without the convenience of email is tough to imagine, which involves usages of several email clients like Gmail, Yahoo, Zoho, Office 365, etc. Depending upon the reliability and ease, users select their own mailing platform to exchange information around the world. Yahoo mail is one such email service, which provides users the feature to send and receive emails worldwide. Not only this but, it offers many enterprise services that are useful at the time of management purpose. Sometimes a scenario occurs where users demand a solution to save Yahoo email as PDF. Different technical reasons like email hacking, data theft, etc., make data on the cloud unsafe. Therefore, this blog describes all possible solutions through which users can download Yahoo emails as PDF.
User's Query: In my Yahoo email account, there are around more than 3000 messages. Since my Yahoo mailbox limit is going to be filled, therefore, I want to download the emails to the local computer. I think that I should save messages in PDF format. This will not only help me in creating backup but, also make Yahoo emails accessible on multiple platforms. So, is there any solution through which I can print multiple Yahoo messages in PDF format?
Alike the above user query, there are many other individuals who wants solution on how to save email in PDF format from Yahoo. So, they can take help of this article to accomplish the desired task.
Workarounds to Save Yahoo Emails As PDF
There exists only one manual technique through which users can download Yahoo messages as PDF. Go through the following set of instructions to print messages in PDF from Yahoo account :
Open Google Chrome web browser on your machine and log in to Yahoo id on it.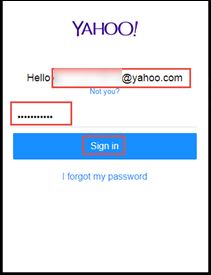 Open the email from the Yahoo mailbox that you want to get in PDF file format
Click on More and from the displayed menu, select the Print option
A permission message box will appear in which you have to click on OK. This will continue the procedure to save Yahoo emails as PDF

A page appears in which you will be able to see the entire file, which is the print preview of the mail.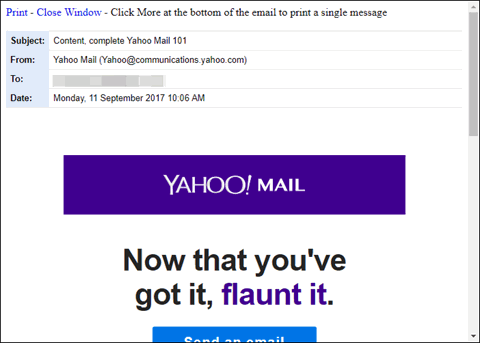 Click on Print near the top-left window screen.

In the Destination section choose Save as PDF option. After this, click on Save button.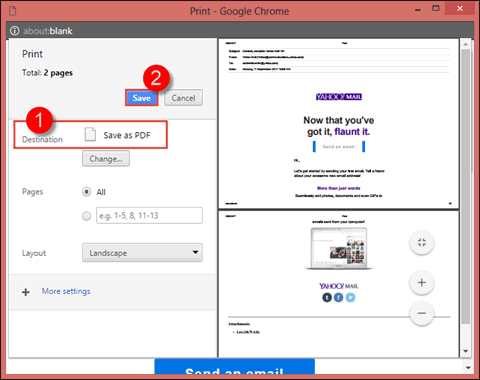 After the completion of the procedure to download Yahoo emails as PDF, users can open this file with Adobe Acrobat reader and view it. The procedure is applicable only when there are a few messages to be printed in PDF format, which are having short content. The steps are to be repeated a thousand times if there are 1000 emails in Yahoo account. Now, what to do? Don't worry, there exists an approach to save Yahoo emails as PDF without any hitch.
Alternative Measure to Convert Yahoo Mail to PDF
It is a simple measure through which users will be able to download multiple messages of Yahoo account in PDF all in one cycle. Using the professional Yahoo Export Tool allows the users to select all the mailbox emails and convert them to PDF format. Plus, it comes with filters to select particular folders or emails that fall in a definite date range for conversion.
The software keeps the attachments and other properties intact even after the process completion. In fact, you can choose to save the Yahoo attachments on disk as proper files instead of being attached to the PDF files. It is all your choice.
The software is available for free as a demo version that limits the conversion to 100 emails. 

Step-by-Step Process
Follow the stepwise guidelines to easily save Yahoo emails as PDF files:
Log in with your Yahoo credentials.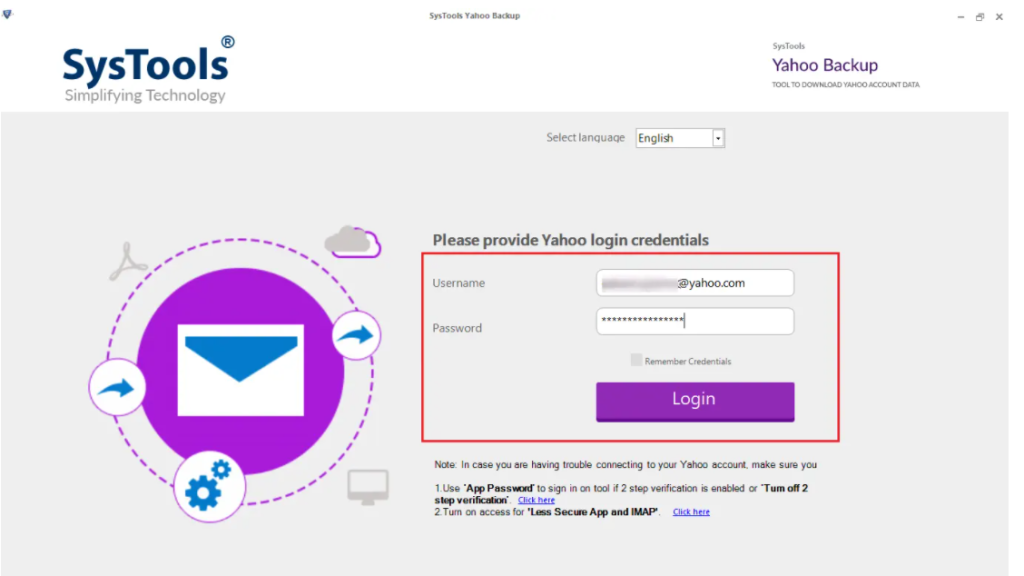 Select PDF as the email format.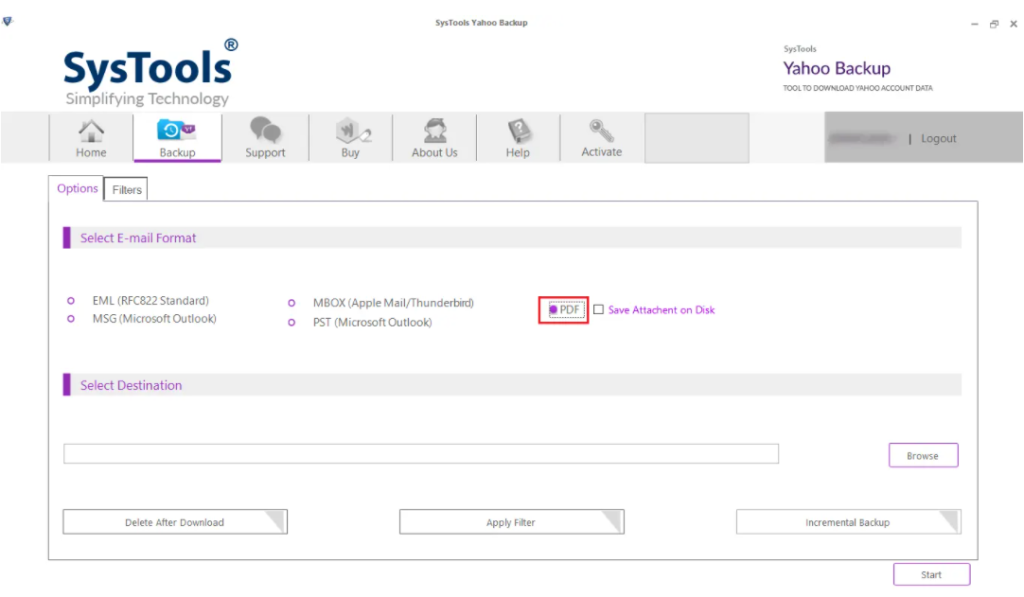 Select the destination path where the PDF files will be kept.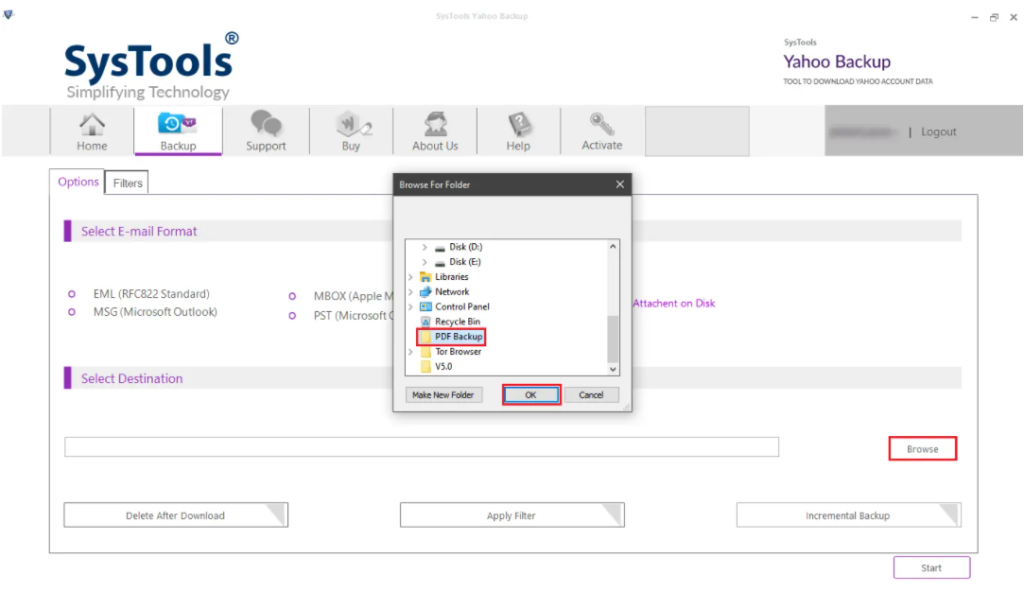 Apply folder filters and email filters, if required.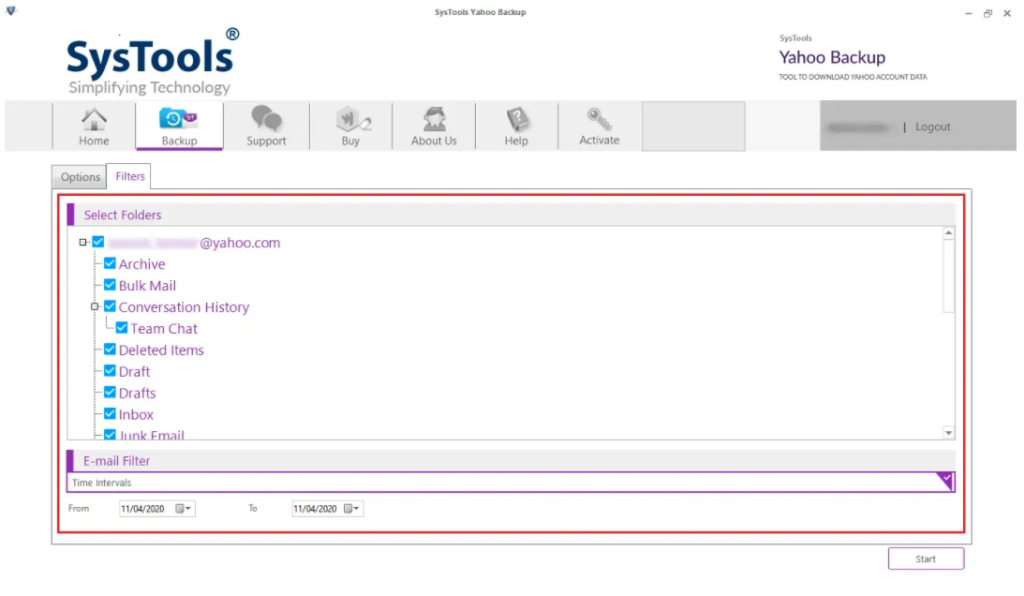 Click the Start button to start the Yahoo mail to PDF conversion process.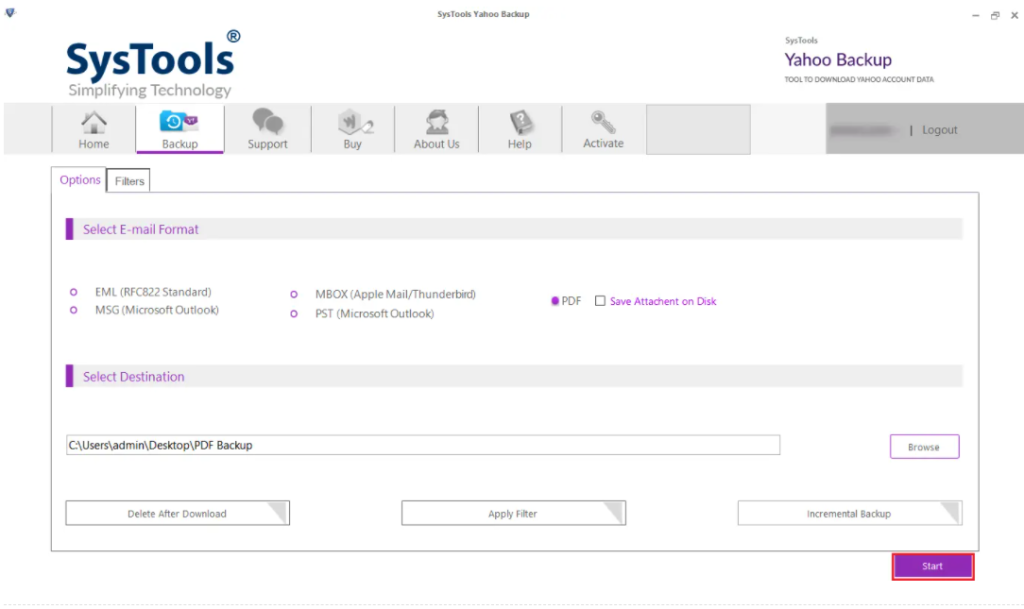 Summing Up With Suggestion
Users can save Yahoo emails as PDF with help of any recommended approach. When it is about an email with no attachments, one can go for the manual method. But, when it comes to Yahoo messages with attachments and that too in bulk, they should use alternative measures. This will carry out the entire conversion procedure in one cycle only and no hassle will be faced at the time of converting Yahoo to PDF documents.