Manual Methods to Convert MBOX Format to EML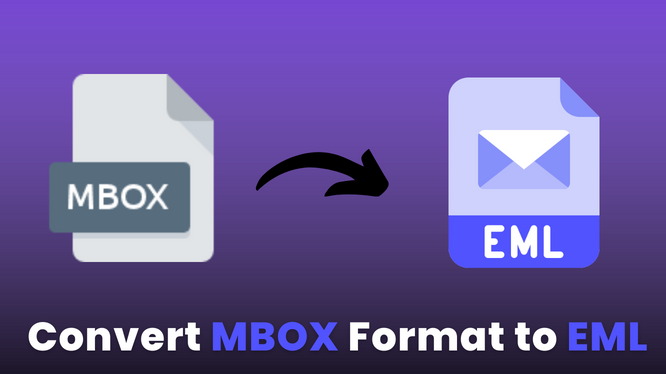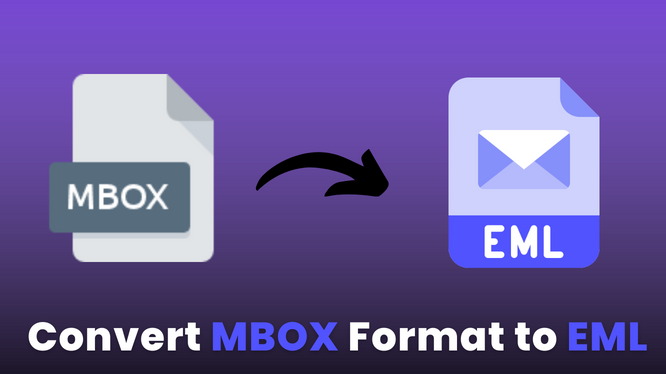 MBOX is a file format for storing many email messages in a single document. The MBOX format is now the most extensively used mailbox format. If you lose the MBOX file, all of the emails contained within it are also lost. Many people desire to convert MBOX format to EML so that they may save each email message in its file. We will walk you through the process of converting MBOX files to EML utilizing freeways in this blog.
EML File vs. MBOX Format
Before the process to convert MBOX format to EML> Let's see what is the difference between EML file and MBOX format.
In contrast to MBOX, which keeps numerous email messages in a single file, EML only stores a single email in a single.eml file.
The MBOX file format is the most widely used mailbox format, with Eudora, Mozilla Thunderbird, Apple Mail, and other email clients supporting it. In contrast, even though the EML format is supported by many more email systems, it is not often used to store emails [having a mailbox that holds numerous emails is desired].
Furthermore, an EML file's format makes it simple to open in text editors and web browsers.
Some email clients accept both EML and MBOX files since they apply to a wide range of email clients. Mozilla Thunderbird, SeaMonkey, Apple Mail, and other similar application are examples.
Two free methods to convert MBOX to EML file format will be demonstrated using the free Mozilla Thunderbird application.
Methods to Freely Convert MBOX Format to EML Manually
There are two options to convert an MBOX file to an EML file.
Using the Save As feature
Import Export Tools is a plug-in that allows you to import and export files.
Note: It's worth noting that both of these freeways require Mozilla Thunderbirds to work. Because Thunderbird is a free email client, if your MBOX file is not connected or accessible in Thunderbird, please import it before using these procedures.
Method 1: Use the "Save as" option to Convert MBOX format to EML
This is a built-in feature that is simple to use, safe, and beneficial. It enables you to convert certain emails to .eml format. Take a look at this:
To begin, launch Thunderbird on your computer.
Then, for conversion, click on the email folder.
Select all emails you want to save as EML after accessing the mailbox folder.
Select any of the chosen email messages with a right-click.
From the drop-down menu, choose to Save as… and click it.
Choose the preferred location to store your EML file from a popup message on the screen.
Then, on the next screen, hit the Save button.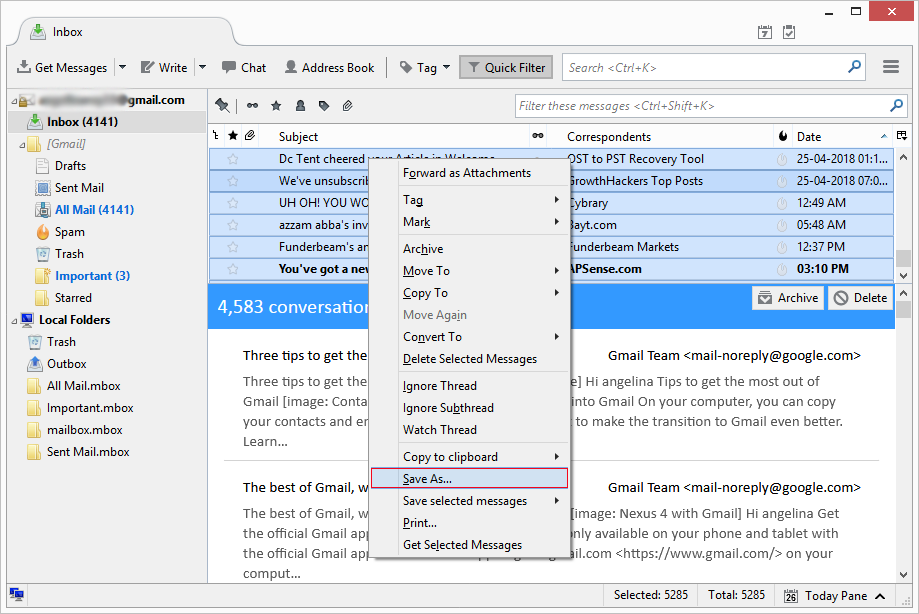 The message saves itself in the .eml extension in this way. This file also includes the attachments. To keep the organizational structure, users must manually create folders and save emails in them.
Method 2: Using the ImportExportTools Add-on
Mozilla Thunderbird may be enhanced using add-ons to increase its functionality. ImportExportTools NG is one such add-on. MBOX emails may be converted to EML using this add-on option. It allows you to choose certain emails and export all of the messages in a folder in bulk. Download the add-on to simply convert MBOX format to EML files.
You may skip the add-on installation stages and go straight to the "Save emails as EML" step if you already imported the MBOX file using the ImportExportTools add-on.
I. Add-on installation
Thunderbird should now be open.
Then, from the menu bar, select Tools, then Add-ons.
Note: If you're using Thunderbird versions published after November 2010, you won't be able to find the menu bar. If you are unable to locate the menu bar, hit the ALT key.

In the search bar, type ImportExportTool.
Locate and download the ImportExportTools NG email client add-on.
Add ImportExportTools NG displays as a pop-up tab. Click on Add.
To restart Thunderbird after adding the tool, click the Restart Now button.
II. Save emails in EML format
When Thunderbird launches, right-click on the folder you want to export.
Go to ImportExportTools NG >> Export all messages in the folder >> EML format.
All of the messages in the folder should be convert into EML format.
By clicking on Select Folder, you can now choose the folder where you wish to save the email.
That's everything!! You have successfully converted MBOX format to an EML file on your PC. With compatible apps, you may now open EML files on your computer.
Additional Information: Convert MBOX to HTML in Mac & Windows OS
The Negative Effects of Manual Methods
There are just a few limitations to using the free approach to convert MBOX to EML:
One folder's contents can be converted to EML at a time.
To use these two ways, you'll need Thunderbird.
It doesn't keep track of folder hierarchy.
Best Way to Convert MBOX Format to EML
The manual approach indicated above takes a significant amount of talent, time, and effort, which is not simple for most people. Above all, a third-party solution is advised to get away with such a time-consuming manner of executing the work of converting MBOX to EML files. The finest MBOX Migrator tool is one such recommended software.
With this software, export MBOX files to EML easily no matter how much your mbox file data is strong. Even MBOX Converter This approach works with MBOX files from any location. The utility can convert Thunderbird files to EML as well as process, Outlook, and MBOX files from Apple Mail, Gmail, Eudora, and other applications.
Steps to Convert Mbox Format to EML
Download and run the software in your system.
After that, click on Add file option and upload your mbox file in the software.
After uploading the mbox file you can get a completed preview of the MBOX file.
Click on EML format, change the saving location, and click on Export Button.
Finally, you will get the converted EML file in your System.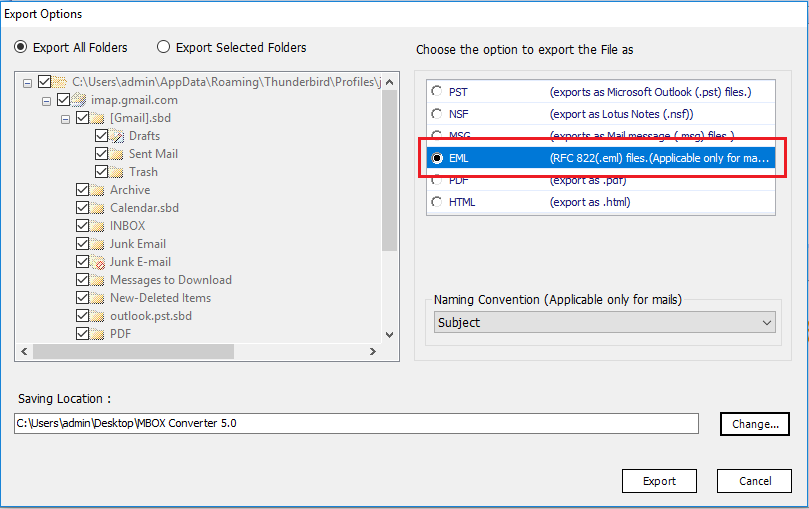 Final Thoughts
Finally, there are a variety of ways to convert MBOX format to EML. This blog demonstrates two free manual methods to achieve this task. The user can select any of them based on their needs, although these ways need the usage of external software.