How to Efficiently Import / Export Gmail to PST without Outlook in 5 Steps?
How to Export Gmail Emails, Contacts & Calendars from Gmail to PST
A query of a User
"I am having numerous crucial emails, contacts & calendars data in my Gmail account, which I wanted to export  to PST file quickly. I want to know if there exists any simple solution to export Gmail to PST without Outlook; so I am looking for someone who can help me out to transfer emails from Gmail to Outlook PST."
Method to Export Gmail to PST without Outlook
Currently, Google doesn't provide the direct solution to export emails in PST file. However, this task can be done directly by using third-party tools. Automated tools are the safest & fastest solution that is specifically designed for such purposes. One such well-rated tool is Gmail Backup by SysTools that can easily export Gmail emails to PST without Outlook. Using this, users can effortlessly transfer emails, contacts from Gmail account into PST file format (when using without Outlook mode).
Download for Windows Download for Mac
Following are the short working steps of the automated tool:
Step 1: First, Download the Gmail backup utility from above download button.
Step 2: Then login into the tool using Gmail account id and password.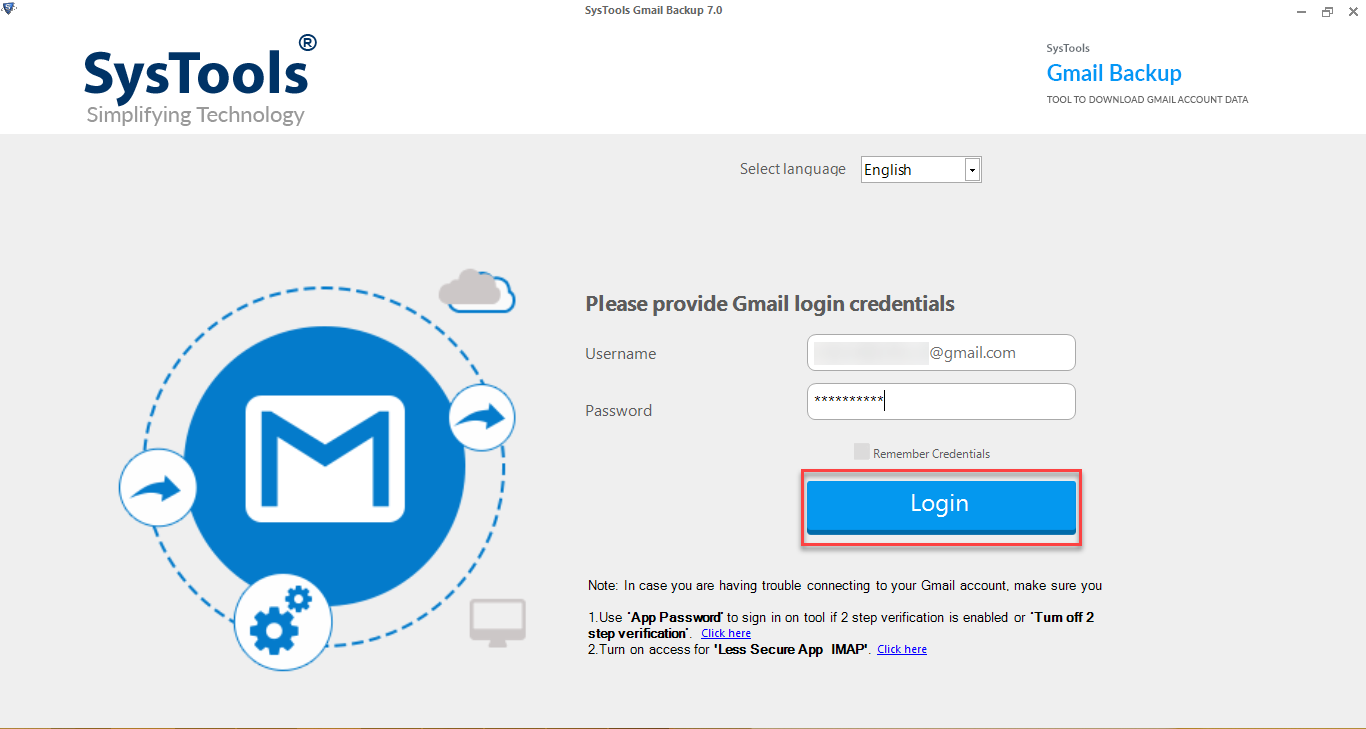 Step 3: Choose the Category of data need to be exported and choose Email format as PST and uncheck the Outlook mode option.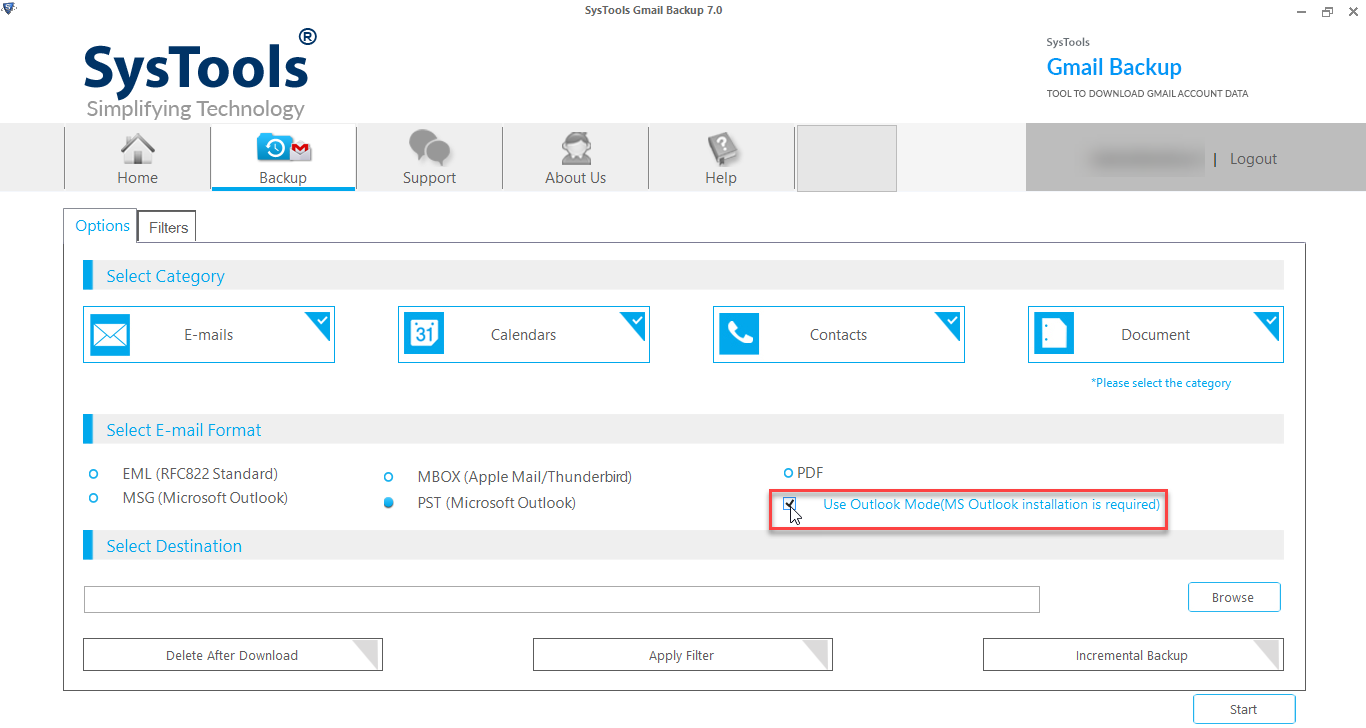 Step 4: Browse the Destination location for the PST file and Apply Filter for exporting selective mailbox.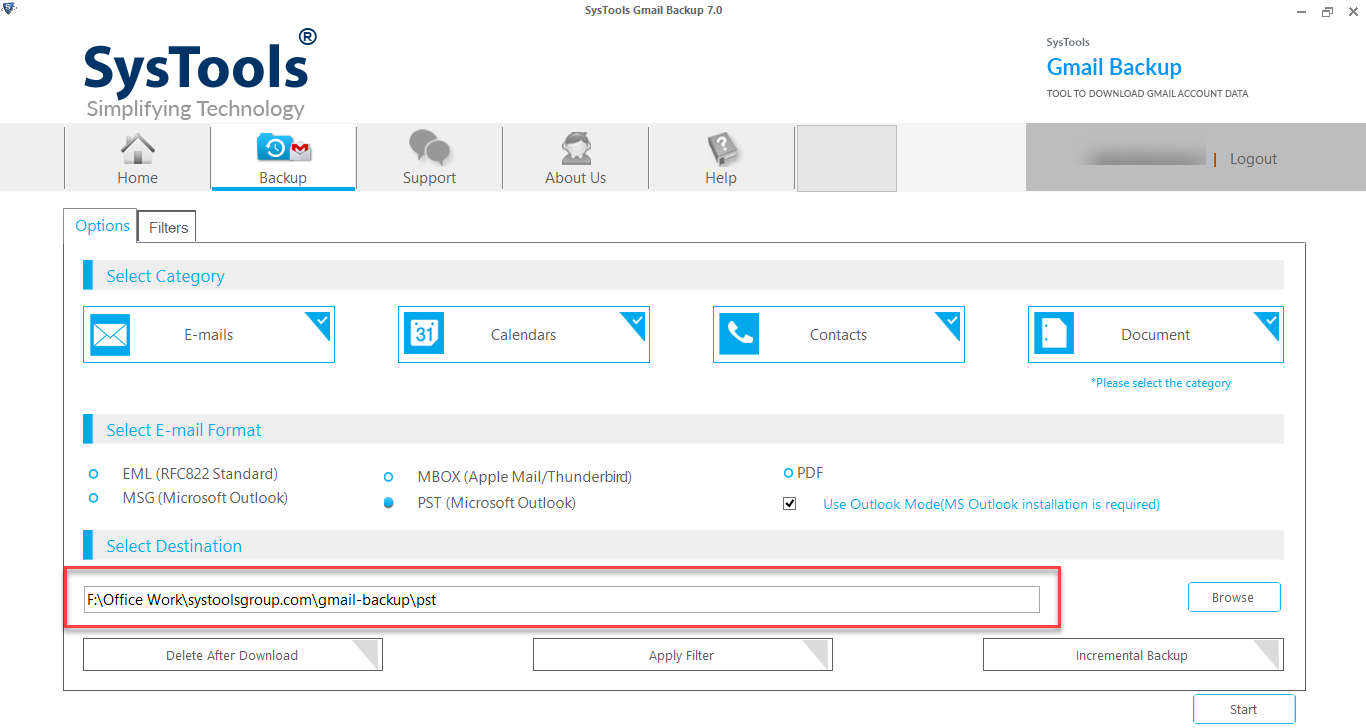 Step 5: Click on Start button to begin the export process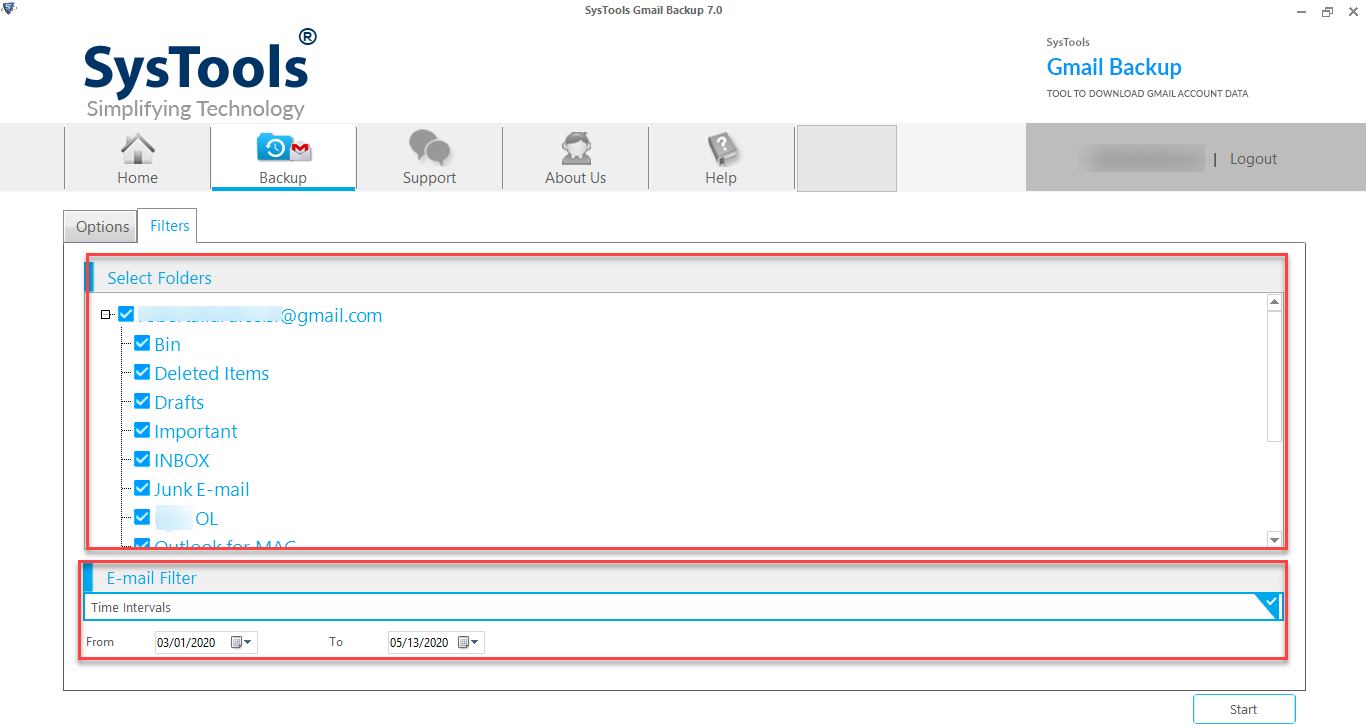 Note: For detailed working steps of automated tool please refer the blog. Click here.
Alert: There is no manual way for exporting Gmail to PST file, the same task can be done with the help of Outlook also. If you can somehow manage the MS Outlook on your system, then refer to the below working steps.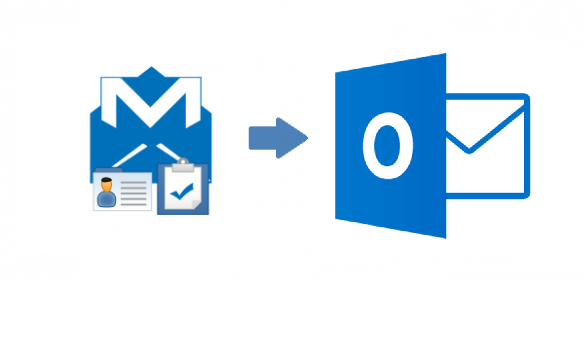 How to Manually Export Email From Gmail to PST With Outlook?
Following are the required steps for exporting Gmail to PST while using Outlook application:
Initiate the process by selecting File menu in MS Outlook's application (MS Outlook version 2013 or Outlook 2016 edition

Now, in the File menu, you have to select Add Account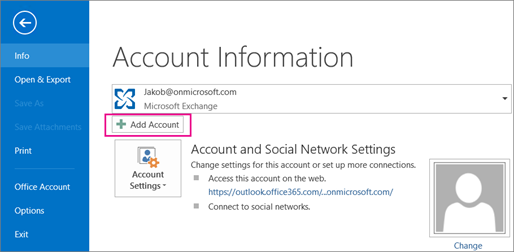 One new "Auto-Account-Setup" page opens where you are required entering of your name, along with Gmail address as well as password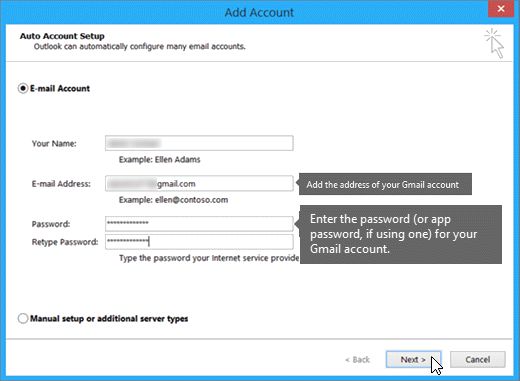 After that choose Next

And then, new auto-account setup-page

Once done, click Finish to move Gmail inbox to Outlook

Outlook syncs with Gmail

The emails in your Gmail account will appear in Outlook.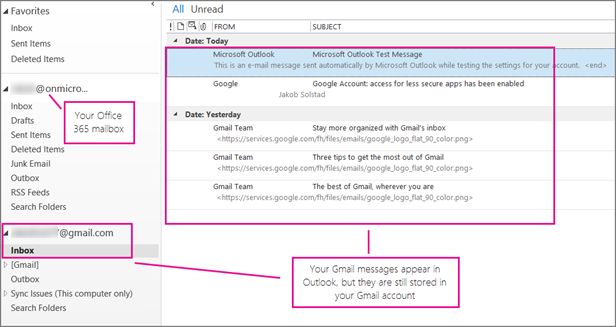 Gmail's mail messages appear in MS Outlook program

And now, you got to choose File menu
Then go to Open & Export to begin exporting Gmail to PST File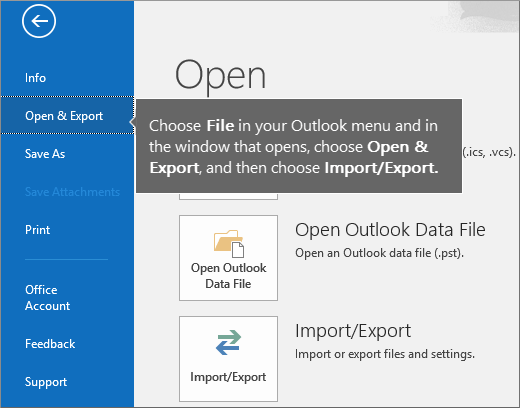 Then go to Import/Export.

Here, choose file menu

And then, click the option for Import/Export

After that, choose Export to a file
And then, click Next
Choose the option for 'export to a file' to Export Gmail to PST
After that, choose MS Outlook's Data File (PST file

Once done, click Next
And then, choose Outlook's Data File or the PST file to migrate emails from Gmail to Outlook Data file

Now, select that account which you need to export

This can be done by choosing the name & Gmail address

Also, you can check "Include-subfolders" for ensuring copying of entire data/mails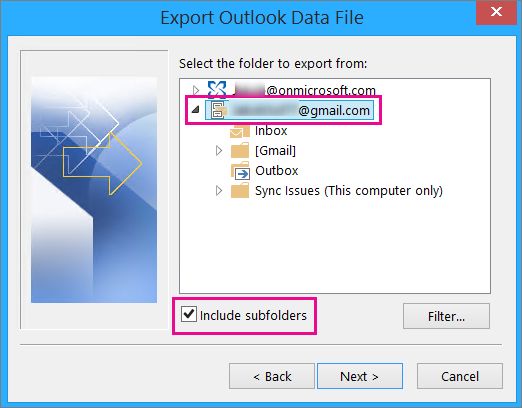 And after doing it, choose Next
Then the next step involves selecting of the account for exporting data

And then, browse for selecting the saving location and for naming recovered Outlook's PST file

And after that, select Finish.

Then, select saving location to end importing emails from Gmail to Outlook.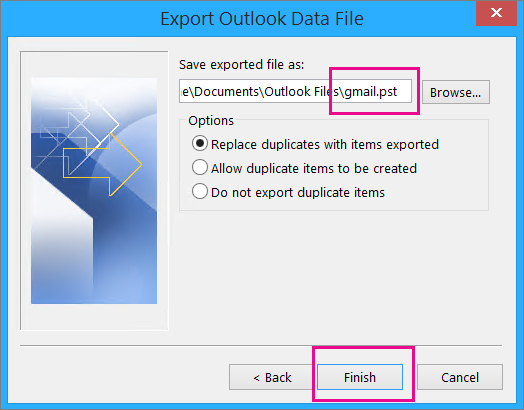 Limitations: Login Error
The manual way allows the recovery and syncing of Gmail account with Outlook application only. But, more often than not, certain problems arise while executing this process. And such kind of problems delay the entire process and even gives rise to certain errors like the Login Error.
At the time you fill the account's username & password, it is quite likely that you will be recurrently prompted for these credentials. This mostly happens in cases when any users enter wrong passwords, or when the users use new machines for logging in, and when they use Gmail after a considerably long time. For fixing such problem, Cancel has to be selected till the time the prompt finally stops coming. Also, one can get back to the old system for performing this Add-account process. At times, accessing Gmail is not possible in MS Outlook program and an error flashes.
For fixing such an error, go to Gmail's account and ensure that "Allow-less-security-settings" has been set to ON and after checking that, follow the steps above for adding the email account.
Conclusion
In this blog, we have explained the only possible solution to export Gmail to PST without Outlook. In case you somehow manage the MS Outlook, then you can also use another solution that requires Outlook for transferring emails.