Learn How to Migrate Exchange 2013 to Office 365 Step By Step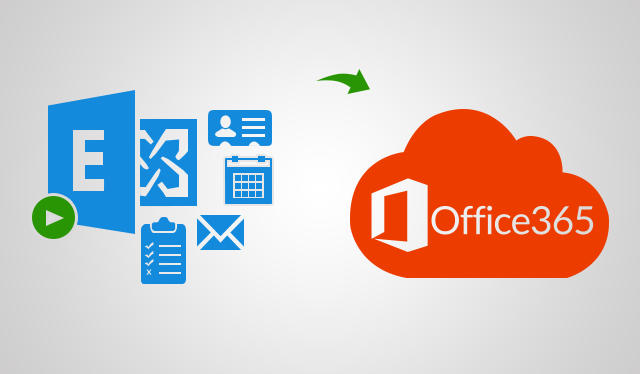 In today's digital era, online services are becoming popular. And, organizations are looking for the latest features and modern functionalities that can help them improve their business productivity. So, enterprises are switching from on-premise to cloud environments. In fact, many Exchange 2013 users are searching for a convenient solution to migrate Exchange 2013 to Office 365.
Why not? Talking from the technical point of view 2013 version of Exchange has become outdated. 
Moreover, according to Microsoft, Exchange server 2013 will reach its end of support on 11th April 2023. Hence, it becomes essential for the On-premise users to safely migrate their sensitive data to Office 365 before it's too late.
This is why we have come up with this write-up where you will get to know all the aspects of On-premise to Exchange Online migration.
Before You Begin The Migration, Understand The Pre-requisites
First of all, you must know that migrating data between hosted Exchange and Office 365 is not very easy to pull off.
Besides, every organization has its own set of requirements when it comes to data migration. Some want partial migration and on the other hand, some want their entire database to be migrated without any error.
So, you must draw a clear picture of the migration process through proper planning. In fact, prepare a pre-migration and post-migration checklist beforehand. 
Must Read: How to perform Office 365 Tenant to Tenant Migration – Supporting Tech-Guide
Even experts suggest having a proper blueprint ready, to know the key objective and to prevent the possible roadblocks.
Once you tick off the prepared checklist, the most crucial part of the migration process comes. That is selecting the right migration method to carry out the overwhelming task.
For that, you should know the different options you have so that you can decide on the right one as per your requirement.
Various Methods to Migrate Exchange 2013 to Office 365
As a matter of fact, each manual method has its own set of limitations. However, the users who generally prefer the manual approach choose the hybrid migration method.
On the other hand, many IT admins use the automated method to avoid the complexity and downsides of manual approaches.
So, let's discuss them one by one in detail for better understanding.
#1 Cutover Migration
In this migration method, you can migrate all your mailboxes, distribution groups, contacts, etc. Also, you can set a date and time for the migration.
This method is suitable for small businesses because one can migrate 2000 mailboxes at once. However, Microsoft itself suggests migrating 150 mailboxes per batch.
So, it's clear that if you have a huge number of mailboxes lined up for migration then this method is not gonna help you.
#2 Staged Migration
This migration method allows users to migrate more than 2000 mailboxes batch-wise. But, the main issue is that it supports the migration of Exchange 2003 and 2007 server data. So, clearly, you can't use this method for Exchange 2013 data migration.
#3 IMAP Migration
This is the least preferred method among the users. Reason? Well, it only migrates emails and to be precise only 500,000 items from a user mailbox. Also, it doesn't allow the migration of Contacts and Calendars. So, there is no point in going for this method if you want to move all the mailbox categories.
Also Read: How to Back Up Your Office 365 Email Database to Your Local Computer?
#4 Hybrid Migration
Using this method you can migrate up to tens of thousands of mailboxes. This method is best for enterprises that want to stay in a hybrid configuration for months.
However, most organizations don't see the benefits of using this method for the complexity and cost involved.
Besides, you need to set up directory synchronization using Azure Active Directory which requires technical expertise. So, you can say, it's a complicated approach.
#5 Automated Migration Through Trusted Migration
Till now you must have got an idea that migrating data between two different data is a hard nut to crack. However, SysTools' Exchange to Office 365 Migration Tool makes the whole process automated so that any organization can rely on it for its unique needs.
How so? Let's discuss it in detail.
Know The Benefits of Using The Tool in Migrating Mailbox from Exchange 2013 to Office 365
There are numerous advantages of using the software. Such as,
It supports the migration of Exchange 2013, 2016, and 2019 server data to office 365.

Any number of mailboxes can be migrated from On-premise to Exchange Online using this tool.

It provides various options for fetching the source users.

Also, you can set priority and select the number of users you want to migrate first and followed by the rest.

Along with emails, you can migrate contacts and calendars as well.

Conveniently start and stop the migration process as per your need.

You can re-run the entire migration for fetching any skipped or failed items.
Now, let's understand the working steps of the software that automates the migration from the Exchange 2013 mailbox to Office 365.
Step-By-Step Approach to Migrate Exchange 2013 to Office 365 Securely
Download the migration tool and run it on your system.

Select the source as Exchange and destination as Office 365.


Choose the categories such as Emails, Calendars, and Contacts.


On the source tab, choose the Exchange server version as 2013 and fill the other necessary fields.


On the destination tab, provide the Office 365 Admin Email & Application Id then validate the permission.


Fetch the users and after that click on start migration to migrate to Office 365 from Exchange 2013.
.


On a Final Note
Many organizations are shifting their data from On-premise to the cloud for taking the advantage of the popular platform, Office 365. However, there are a lot of planning and precautions users need to consider before migrating the data. And, choosing the right method is one of the essential components of the entire migration process. Hence, refer to the best method and successfully migrate Exchange 2013 to Office 365.
You will find it helpful: How to Import PST Files to Office 365 Mailbox? An Efficient Solution is Explained