Exchange On-Premise to Exchange Online Migration – Best Possible Way
Looking for the best possible way to migrate On-Premise Exchange to Exchange Online? Having trouble finding the procedure to export mailboxes from Exchange Server? If yes, then this article will help you to transfer your mailbox items in a step by step process. Read the complete article and get both manual and third-party application to migrate mailboxes.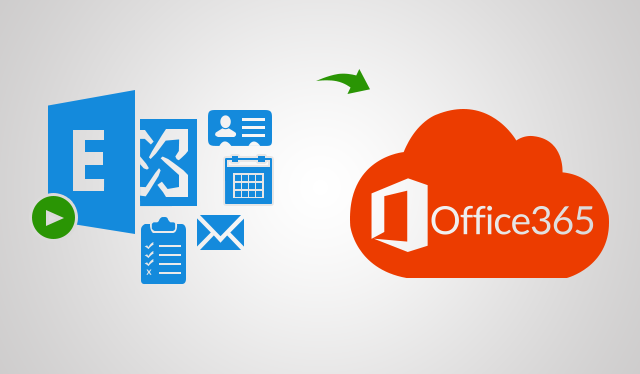 After reading this article, you can easily review which method is most suitable for you after checking all the aspects and requirements. As, there are multiple manual procedures and each procedure has its own limitations.
Just before jumping to the steps to migrate On-Premise Exchange to Exchange Online, let us first discuss the reasons why many organizations are moving to Exchange Online. There are 'n' number of reasons for the migration, but we have discussed the most common reasons in the article.
Reasons Why Users Migrate Exchange On-Premise to Exchange Online
Managing data on Exchange Server is one of the major reasons why so many organizations are switching their platforms. It is a difficult task for IT Administrators to handle end-user's data stored on the Exchange Server. Another major problem shared by the organizations is the maintenance cost of the server.
Moreover, there are several benefits that are provided to the end-users when they move to Exchange Online. Some of those are listed below:
Exchange Online is a cost-effective platform when compared to On-Premise Exchange Server. It can be accessed wherever and whenever required and offers maintenance free service.
The organizations can provide proper availability and more fully scalable service to its users without any extra expenditure.
Server downtime is almost negligible when we talk about Exchange Online as the servers are hosted at Microsoft's end.
How to Migrate On-Premise Exchange to Exchange Online Quickly
There are multiple tools available in market through which the users can carry out the migration process. But there is one tool which is offered by SysTools to migrate Exchange mailboxes to Office 365 account. It is a tried and tested tool and recommended by many experts if organizations or users are switching the platforms. Have a look at its top features and know why it is the top rated utility among tech experts.
Download SysTools Migrator Purchase Now
1. Bulk Migration – The best feature of the app is that it allows users to do batch migration work. Users can add all users at once and perform Exchange On-Premise to Exchange Online migration in a batch of 20 users at a time. This feature saves a lot of time and makes IT Admin's task simple.
2. Set Priority of User's Migration – The software to migrate On-Premise Exchange to Exchange Online has the ability to prioritize some specific user accounts to complete their exporting process before other users. Users can be chosen from the list of available source users in the software UI.
3. No Limitation on Mailbox Size – This utility has no restrictions on the size of the mailbox during the process. Regardless of whether there are small or large Exchange mailboxes, the tool ensures that all data is migrated without affecting the integrity of the data.
Migrate On-Premise Exchange to Exchange Online in Step by Step Process
Step 1: Launch Tool & Select Exchange as Source and Office 365 as Destination Account.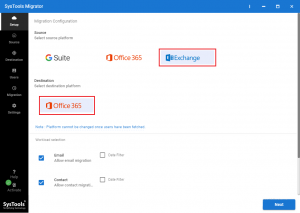 Step 2: Under Workload Selection, Select Categories and Apply Date-Range Filter if Required.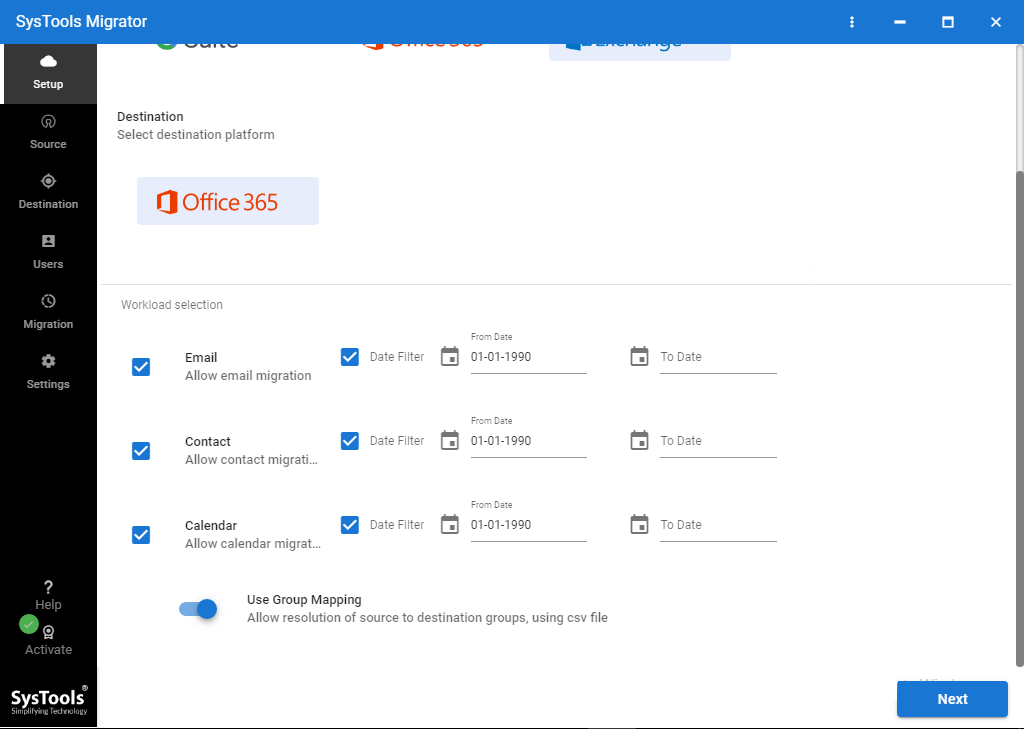 Step 3: Fill Exchange Server Details along with Admin Email ID and Password.
Step 4: Now, Enter Office 365 Admin ID and Application ID and Validate them.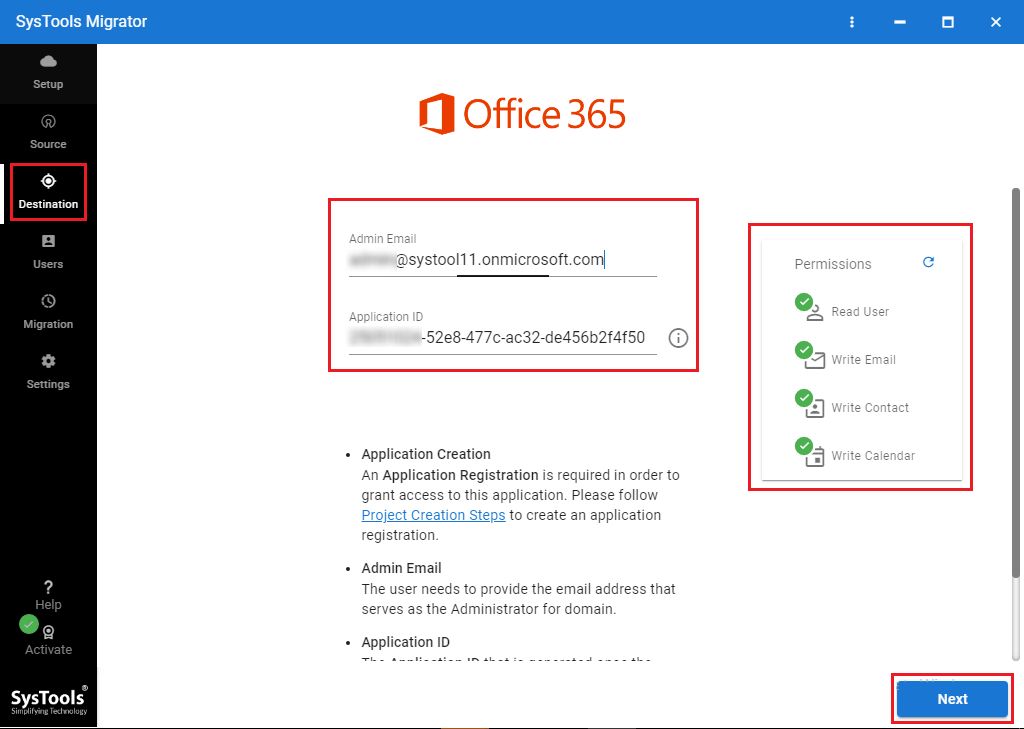 Step 5: Fetch or Import Users into tool and Map Source & Destination mailboxes.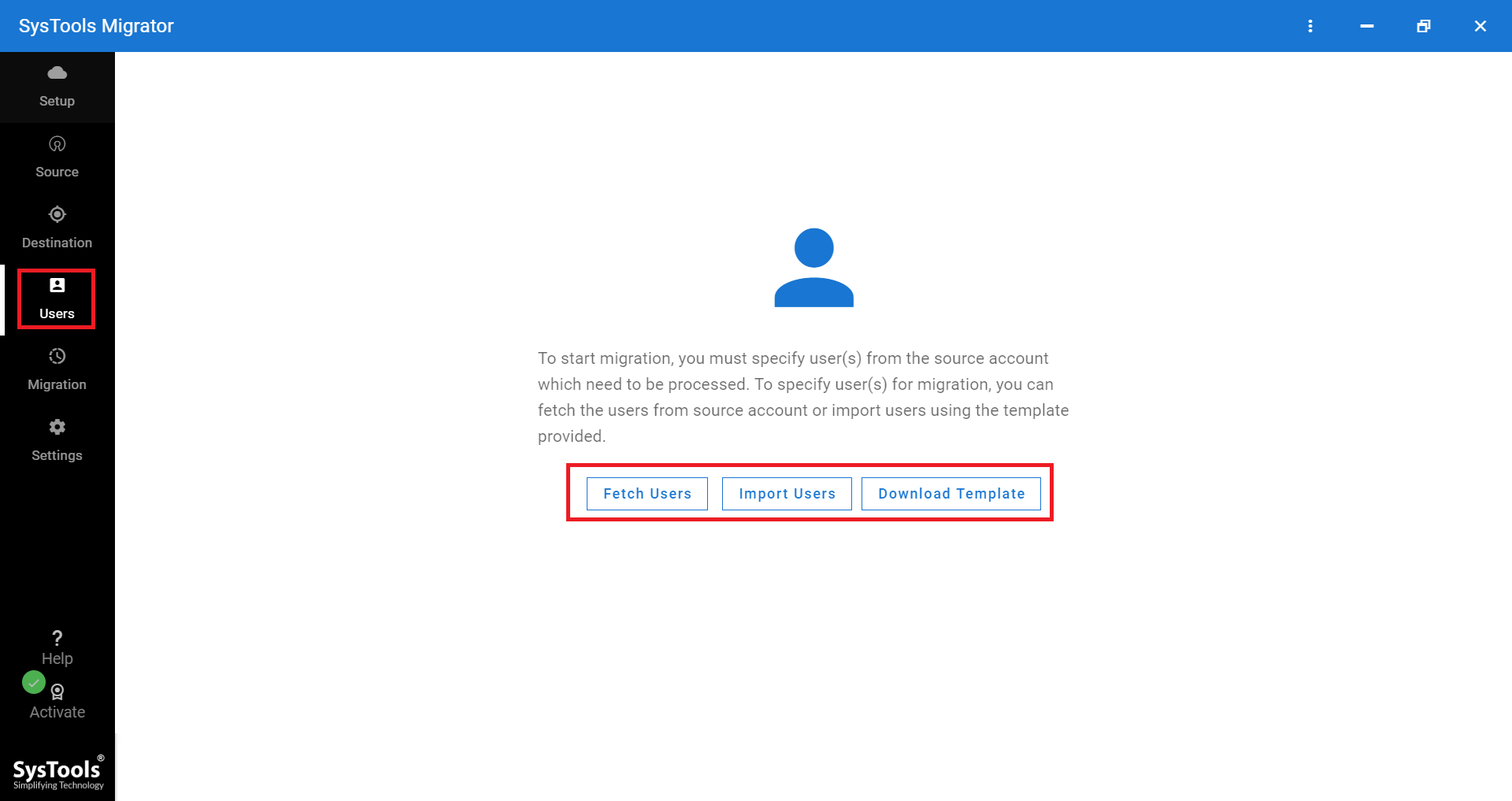 Step 6: Click on Start Migration button to Migrate On-Premise Exchange to Exchange Online.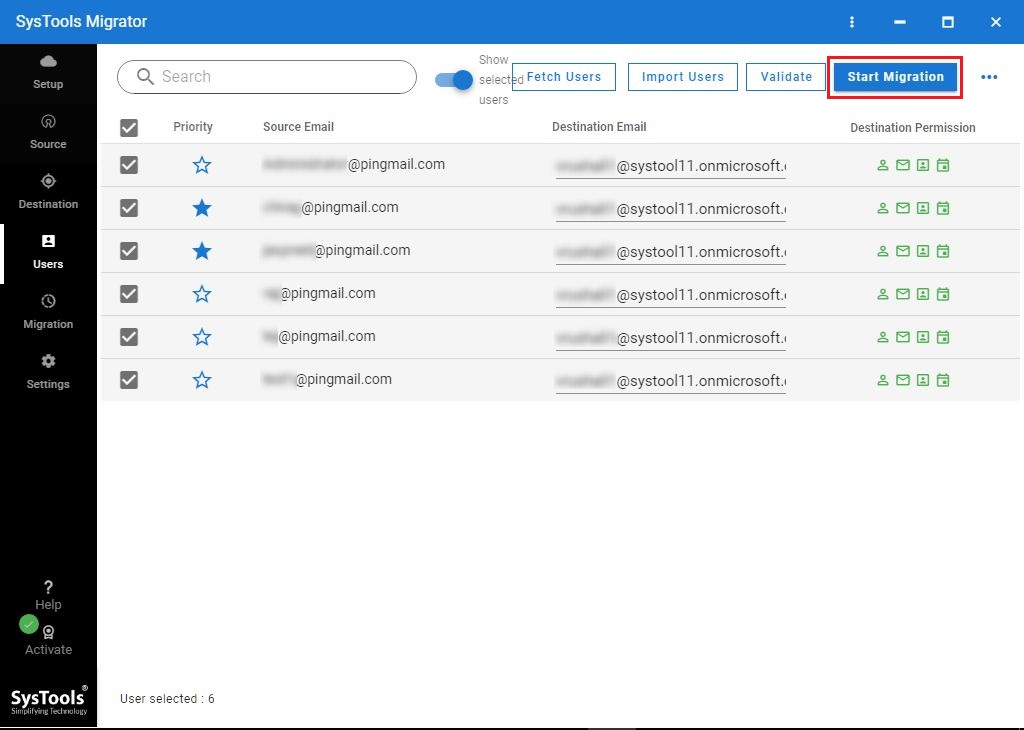 Migrate Exchange On-Premise to Exchange Online Manually
There are numerous ways that can be used to move On-Premise Exchange mailboxes. But with each technique or method there are some restrictions and conditions that need to be followed. A user can choose any method which suits the best and is fulfilling all their demands.
1. Direct Migration to Exchange Online
Staged Migration: This method is best suitable for those organizations which need to migrate more than 2000 user mailboxes. Importantly, this method comes with a restriction that it is only compatible with Exchange 2003 and 2007 version.
Cutover Migration: Microsoft suggests this method when there are upto 150 user mailboxes that need to be migrated. This process is carries out seamlessly in Microsoft Exchange 2016, 2013, 2010, 2007 and 2003.
Hybrid Migration: This technique is preferred for an organization which is having 150-2000 user mailboxes and these mailboxes are to be migrated over a period of time. Moreover, this method is also suitable or some limited Exchange versions i.e. Exchange 2010, 2013 and 2016
2. Carry Out Migration vis PST File
A user can also use Outlook PST files to export their crucial Exchange On-Premise data. If a user is using Exchange 2007 or any of the previous versions, then with the help of ExMerge utility or by using Exportmailbox command, the process of migrate On-Premise Exchange to Exchange Online can be carried out. On the other hand, if user is using Exchange 2010 or later version then they can utilise the advance feature of new Mailboxexport Powershell command to import PST file to Office 365.
Conclusion
Exchange On-Premise to Exchange Online migration is not an easy task to perform for many organizations as it is a critical and complex procedure. In order to carry out this method correctly, with no problem of data loss and compromising with data integrity, it is highly advised to use third-party applications. The main reason is- it reduces all the risks involved during the procedure and performs the migration seamlessly with less user's input. However, we have also discussed all the alternative approaches that can be use along with the restrictions that tag along with them in this article.