Get Efficient Solutions for Office 365 Business Essentials Backup
Summary: Read this article and you will find out the solutions for Office 365 business essentials backup. In the below write-up, there are two procedures to create a backup copy on your system i.e. manual solution and automated tool.
Microsoft Office 365 helps you organize business-related operations and keep your organization running efficiently. Office 365 is the best SaaS for business email. This gives organizations access to business email, documents, and a variety of collaboration tools from anywhere.
If you are backing up your business data, in most cases I think that backups are really necessary. But what if for some reason the data is deleted from the O365? Don't need a tool for Office 365 business essentials backup?
Recently, I've heard news about millions of Quora user accounts. Today, if someone breaks into your organization's Office 365 account and changes your Office 365 backup and restore policy settings. Additionally, he/she deletes all emails and other items. It means that no place is safe nowadays.
Now, the next question that comes in mind is that how to get back deleted data? Here, only the backup of your O365 data will help you restore all your items.
Solutions for Office 365 Business Essentials Backup
1. Using eDiscovery Export Tool
2. Using SysTools Office 365 Export Tool
Shortcomings of eDiscovery Export Tool
Employees can use the eDiscovery PST export tool to take backup of Office 365 mailbox. However, there are some drawbacks associated with it. For example, the lengthy procedure is time consuming and requires a lot of technical knowledge to complete the procedure. Otherwise, you will have to use the tool again.
Consequently, this ultimately leads to wasted time backing up the organization's data. To see a step-by-step solution for Office 365, use the eDiscovery PST Export Tool to export your mailbox to PST.
Trustworthy Tool for Office 365 Business Essentials Backup
To streamline your business backup to Office 365, first and foremost, use an advanced automation tool called SysTools Office 365 Email Export Tool. It's a complete tool with some features to keep your Office 365 backup running smoothly. You will also see an email preview after successfully completing the backup process. It also offers the ability to export selected emails, as opposed to the manual method. This is not only an email backup, but also a backup of complete mailbox items like emails, contacts, calendars, etc. So, learn the details of the backup process right here!
Simple Step Working
Install this software and enter Office 365 credentials.
Select the user mailboxes that you want to backup.
Select Email Format for Office 365 business essentials backup.
Browse and select the destination location of backup.
At last, you will get the resultant backup file on your system.
Procedure for Office 365 Business Essentials Backup
Step 1: First, run the software on your system to perform an Office 365 backup. Then, enter your Office 365 login credentials and select the check box corresponding to "Is Admin" option.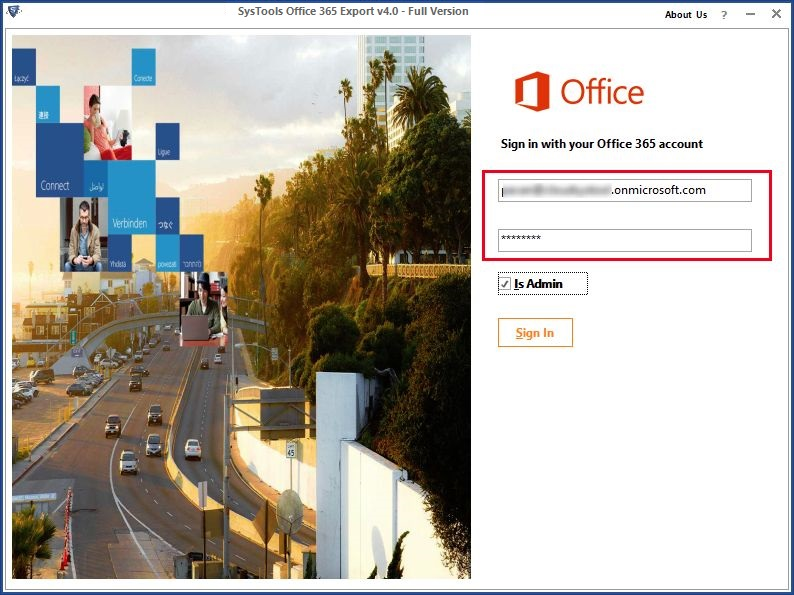 Step 2: All user IDs under the administrator ID are displayed as follows. Select the required user credentials as shown below and click Next.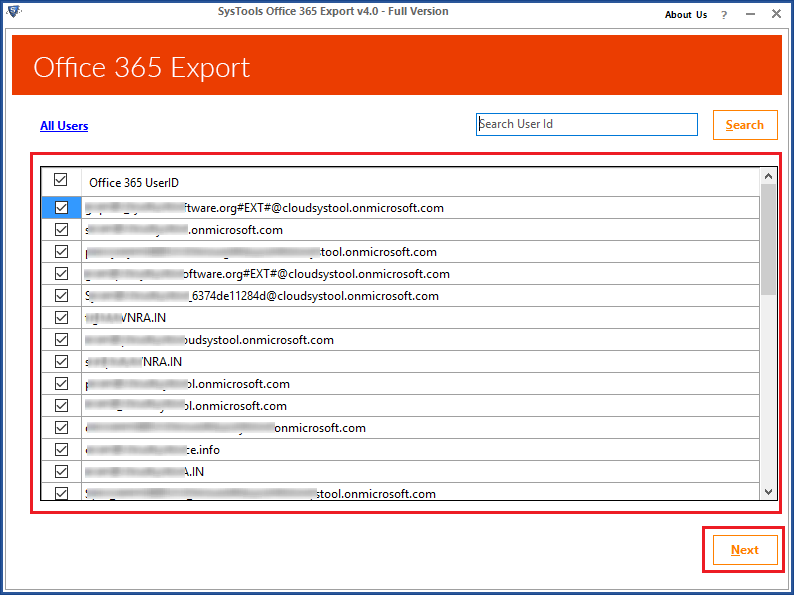 Step 3: Choose the radio button corresponding to the text that says "Microsoft Outlook (PST)" to backup Office 365 to PST.
Step 4: Click the Browse button to select the destination path.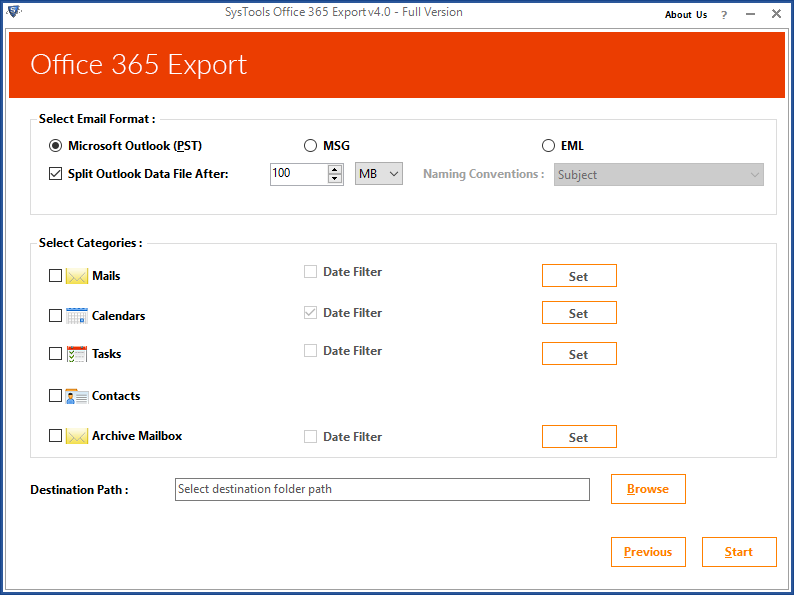 Step 5: Then click the Start button.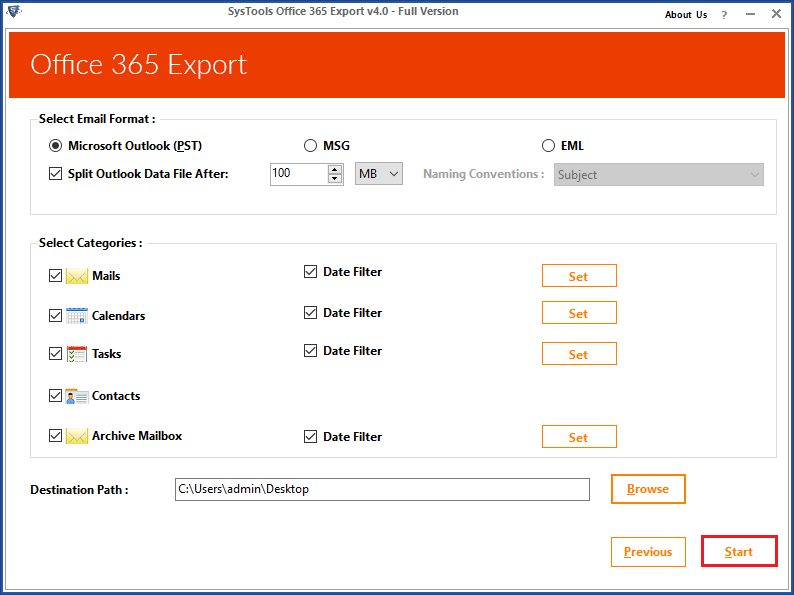 Step 6: The export process starts as shown below.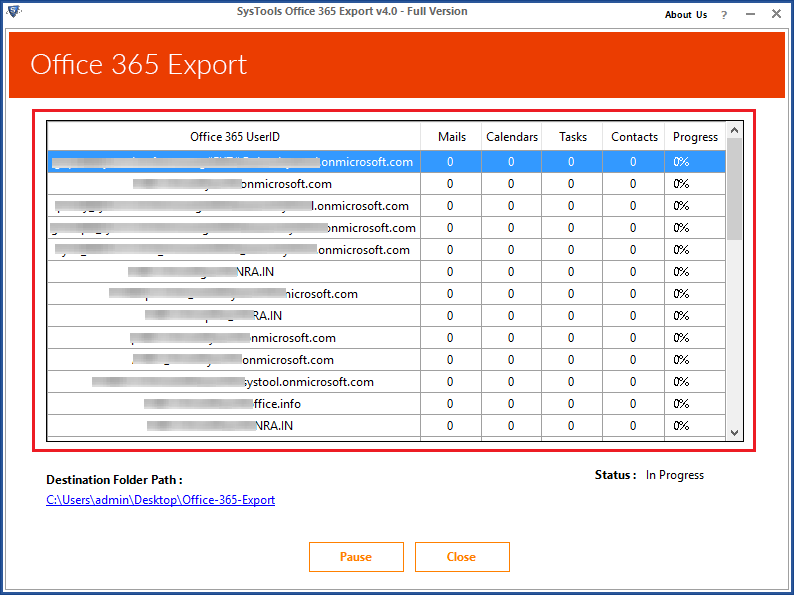 Final Words
In this blog, we've shown you the best way to run Office 365 business essentials backup in your business environment using highly recommended automation tools. Given the set of constraints associated with manual procedure, it makes sense to use professional tools to back up your valuable business data.