Save Gmail Email Thread as PDF – Download Emails on Windows OS
There is no doubt that Gmail is one of the most popularly known and used web-based email services. As we all know, there are certain emails that are sent and received via Gmail with the same recipient making it an email thread. A lot of users want to save Gmail thread as PDF for various reasons that you will be explained here today.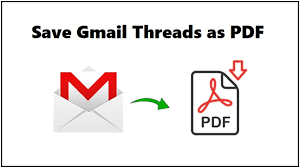 Although Gmail is a great email service provider, the ability to save the entire thread is not easy to find. This is why, we are going to discuss the methods to access this feature but before that, let's understand why users choose PDF format to save their emails. Following are the reasons for it:
PDF files are easy to download along with the attachments and are also accessible on mobile phones.
It can be accessed on all the platforms which is the main reason for users to save Gmail thread as PDF.
This format is also used for legal purposes as it cannot be unlocked for editing or anything without password.
Now, about the methods to download the threads in bulk. How can one do that? We will be explaining the procedures to do the same in the coming sections. You will find a manual method to perform this task which is also a free method to download Gmail emails as PDF documents. Also, check out the expert-recommended solution for a risk-free and quick operation.
Let's get started!
Save Gmail Thread as PDF Using the Manual Method
Before you start with this process, remember that this method will save your email threads separately i.e. one by one. If you want to download multiple Gmail email threads as PDF, you will have to perform the steps repeatedly for each thread. This could become really tiring as well as a lengthy task. And, to top that off, the attachments associated with your emails, will not be saved. If you have a few email threads to be saved with no attachments, follow the instructions listed below:
1. Open a web browser and log in to your Gmail account.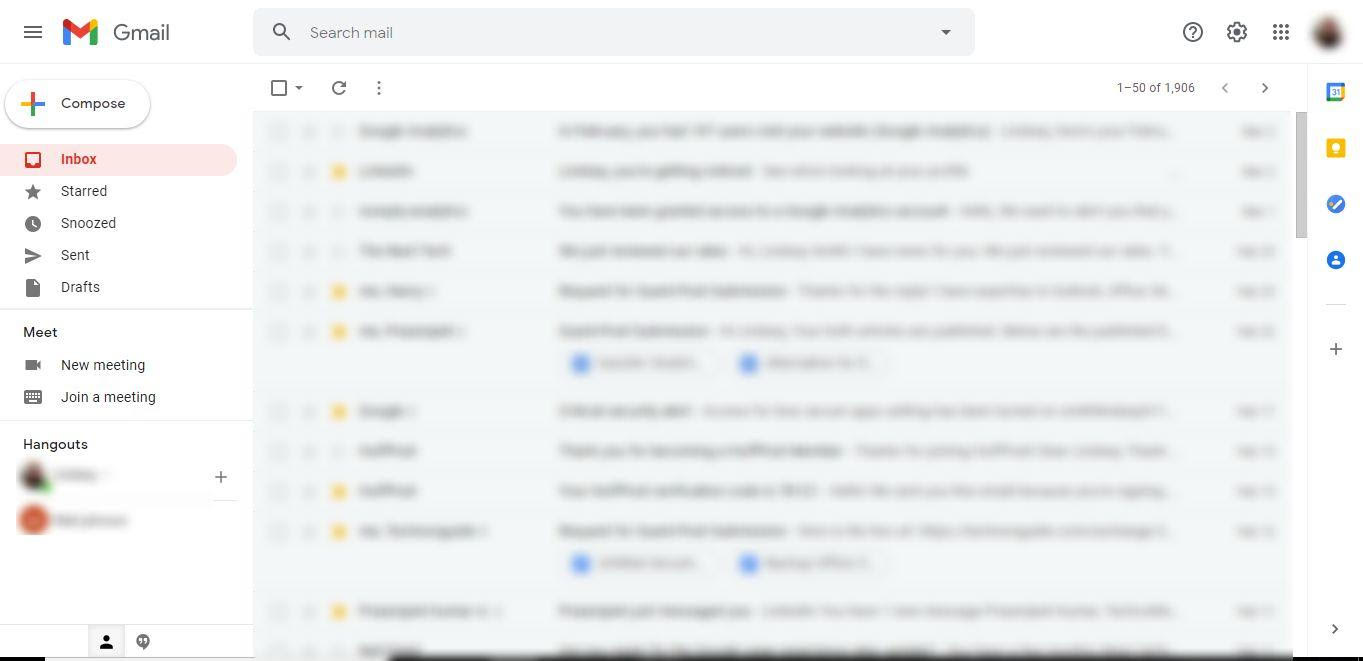 2. Then, choose the email thread to be saved and press the Print All icon.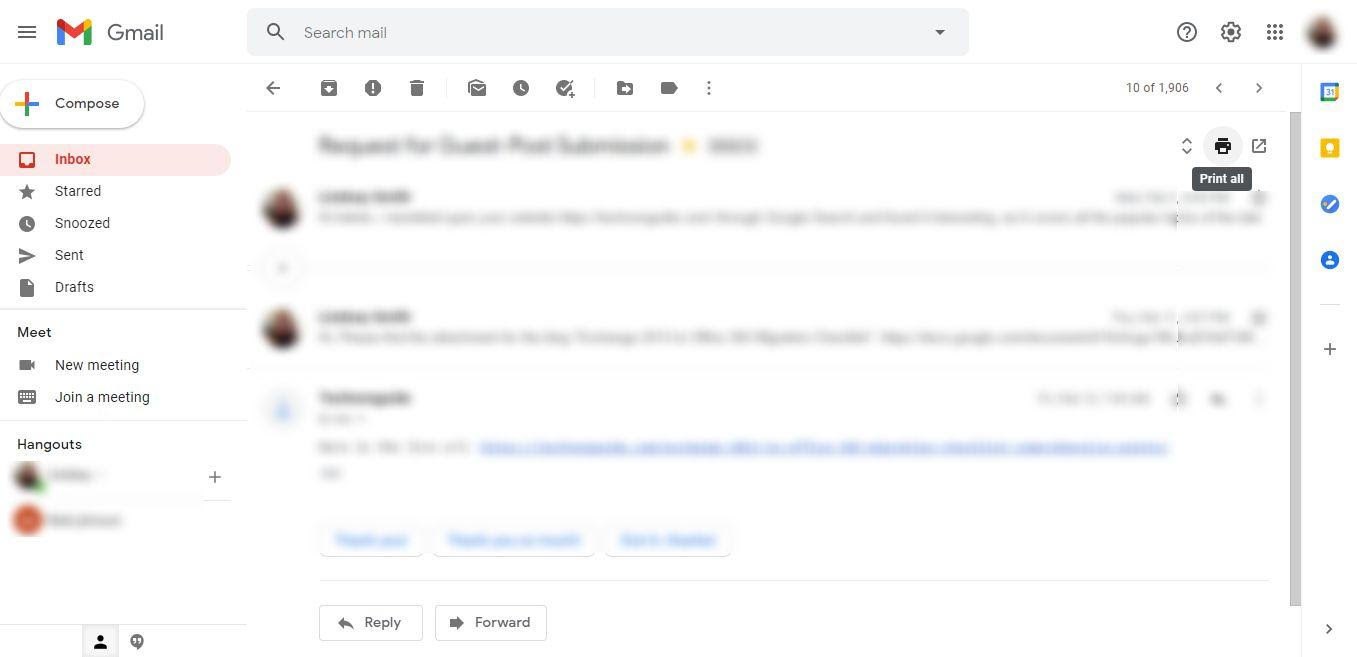 3. After that, in the Destination field, click on the Save as PDF option.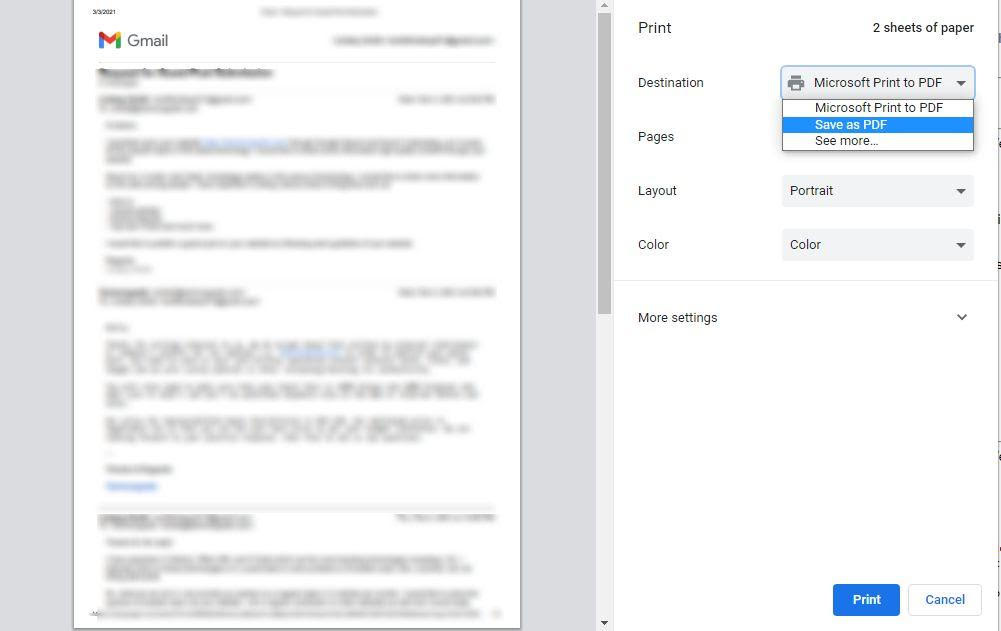 4. Finally, select the More Settings option and check the Headers and Footers checkbox. Mark Background Graphics box if so required and hit Save.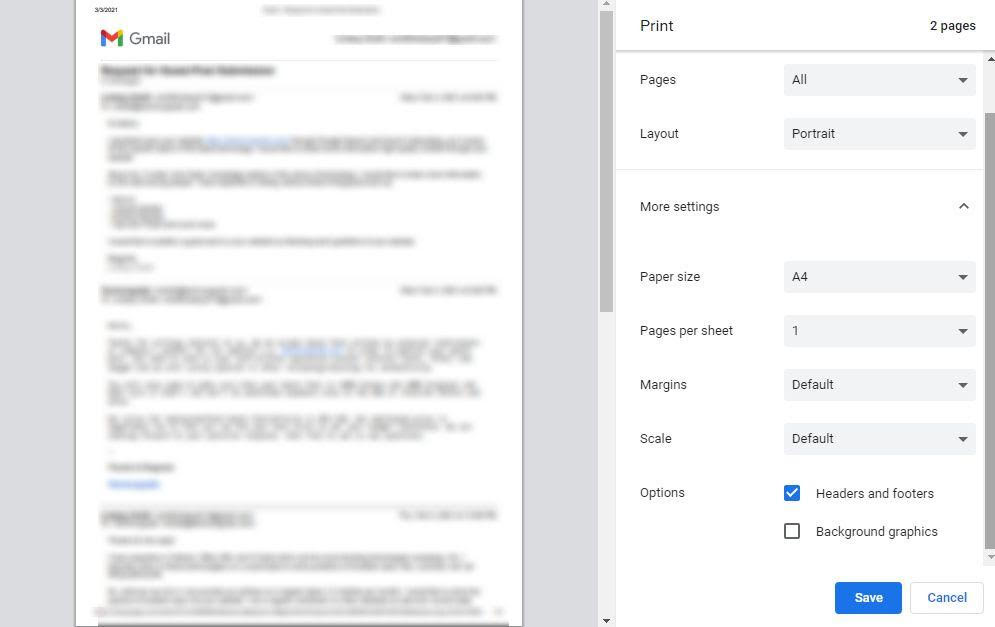 As soon as the process to save Gmail thread as PDF is completed, you will be able to find them on your Windows machine. Let's check out how to save multiple email threads locally.
Expert-Recommended Solution to Donwload Multiple Gmail Emails as PDF
To download multiple email threads without having to go through any trouble, this method is the perfect option for users. Download the Gmail Backup Tool to save the email threads to desired format at a location of your choice on your machine. There are no successful methods that save email threads in bulk and also saves time. Find out the features of this tool as mentioned below to understand why users should go for this one to save Gmail thread as PDF:
The tool has the ability to download emails with attachments as PDF files
Multiple exportation of emails is also made possible by this software
An option to save the attachments separately on the computer disk is offered
Choose filters to download Gmail emails as PDF from certain folders
Selectively export emails using the Date-Filter option
Provides multiple saving options to export Gmail emails to PST, EML, PDF, MBOX, etc.
Generates a report of the export process in a CSV file format
The original structure of the folder is maintained during the process
Please make use of the free demo version first to familiarize yourself with the software working. It is a good way to test the tool and ensure that it provides you with intended results.
Now that you know the basics about this tool, let's move on to the steps of the software to perform the task.
Instructions to Save Gmail Email Thread as PDF Using Software
1. Launch the application to backup Gmail data on your Windows OS machine and enter the credentials for your Gmail account. Hit Login.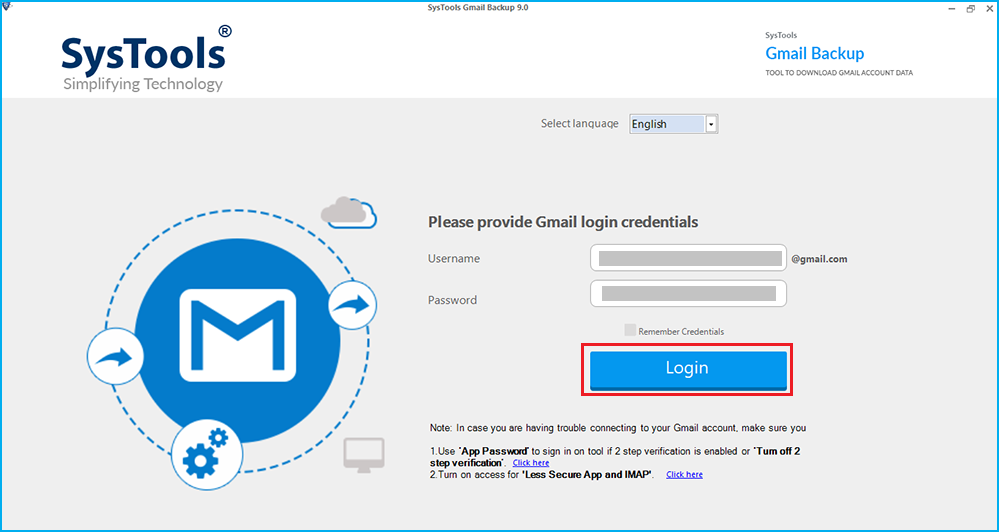 2. Select the PDF radio button as the export type and choose the Browse button to set a location for the resultant file.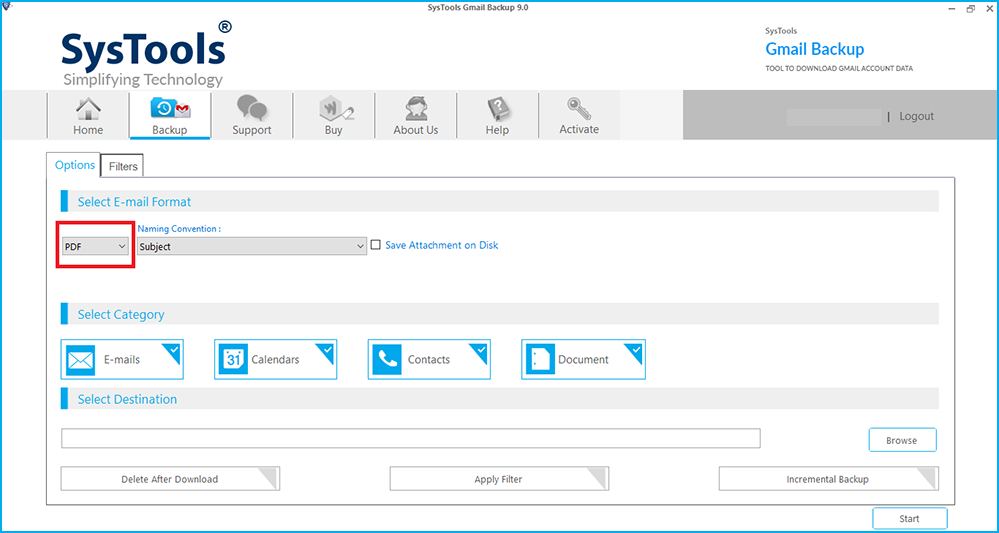 3. Then, click on the Naming Convention option and choose the required option.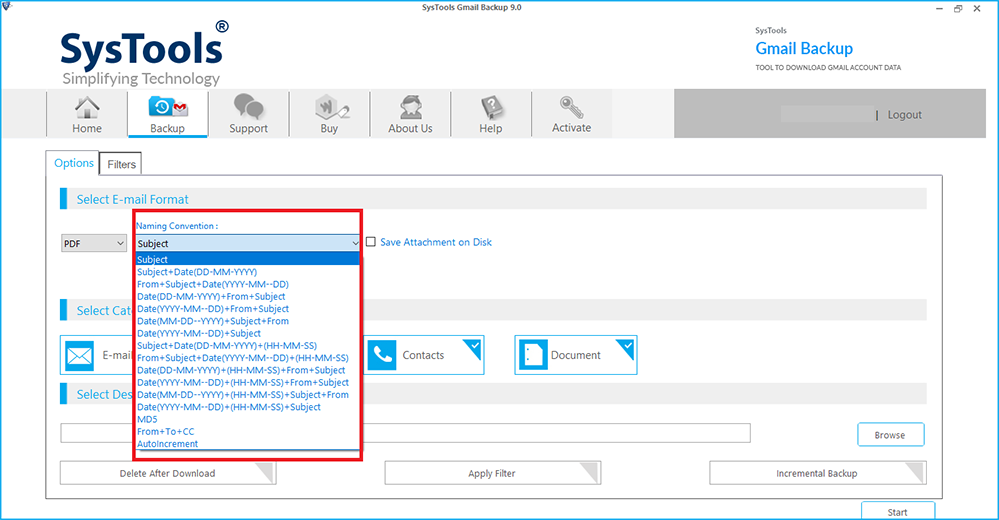 4. Press the Apply Filters option. The filters offered to you during the process are:
Folders Filter – To export emails from certain folders that you want to archive emails from.
Email Filter– In order to save email threads from a certain time duration by setting dates "From" and "To".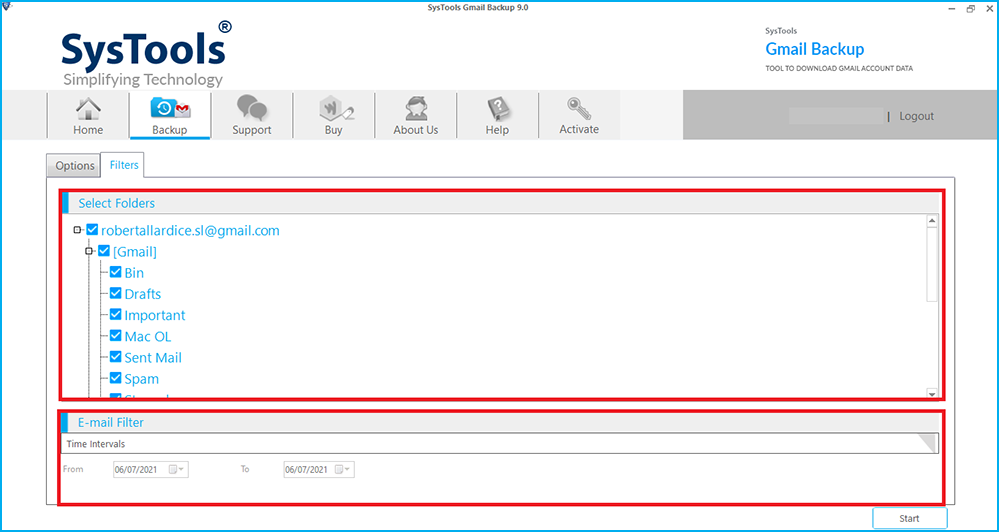 5. Finally, click on the Start button to download Gmail emails as PDF documents with attachments.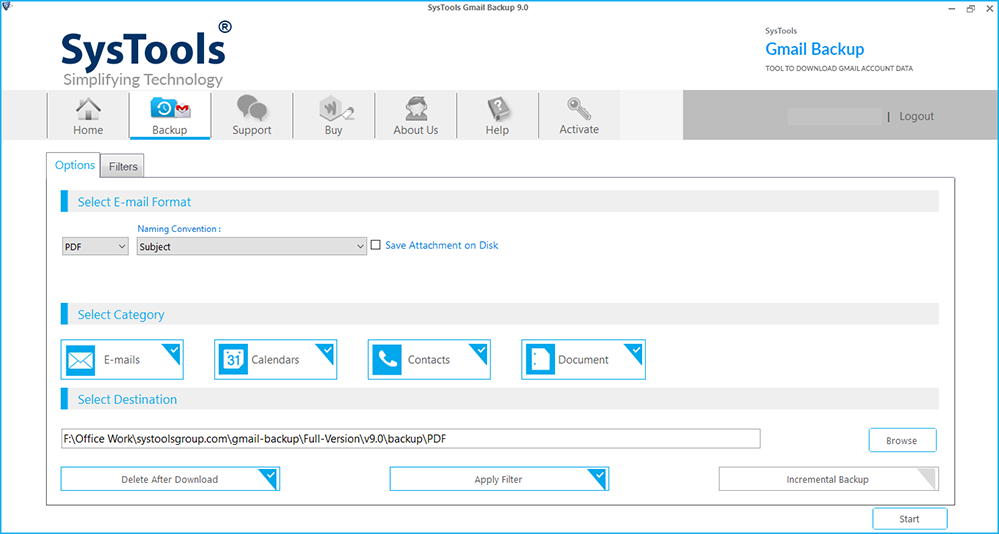 These are the steps to save email threads locally.
Few Concluding Words
Some users who want to save Gmail threads as PDF will have understood the reasons and the solutions to save the data in PDF format. The methods discussed here are manual and professional. Manual method causes a delay in the process if there is a need to download multiple email threads. It saves the emails one-by-one becoming a lengthy process. The professional solution, on the other hand, is relatively an easy-to-use and a quick method. It makes sure to download multiple Gmail emails as PDF in bulk along with attachments quickly.