Stepwise Guide to Export Multiple Outlook Emails to PDF Easily
Multiple Outlook messages can be saved with attachments in a PST format. This is the personal data file used to backup mailbox data locally on Windows PC. Sometimes it becomes a need for clients to carry messages as an individual file to another computer or operating system. In such scenarios, users prefer using Adobe portable documents, which is easily accessible on all digital platforms. This post explains solution on how to export multiple Outlook emails to PDF, with both manual and automated techniques. One can choose any of the provided approach to batch convert outlook email to PDF.
Before proceeding further, we are taking a scenario faced by a person who wants to migrate his bulk messages in PDF format :
"I am having 1000's of email messages whose individual PDF document file is to be created for each mail. Applications like doPDF or PrimoPDF seems to work only for individual messages. This means that a lot of my precious time is going to be spent in creating PDF files. No please, I can't afford such type of solution. Please, someone, guide me a fast and simple solution in which I only have to select my 1000's of messages and I get corresponding 1000's PDF. Is there any such kind of thing?"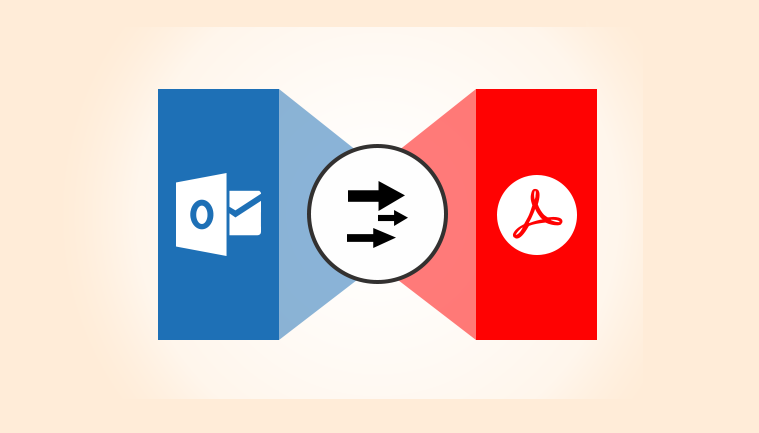 Reasons to Print Multiple Outlook Emails To PDF
Listed here are some of the ways to migrate multiple emails with attachments to PDF file:
Cross-Platform Compatibility: Often the need arises to copy Outlook for Win data across the platform to Mac or Android device. This can be done by transferring messages as PDF file, which is compatible with any OS.

Save Outlook Message Locally : This will help users in saving Outlook messages on local machine. One can convert Outlook PST to PDF and thus, have a copy of their email client data on PC.

Legal Evidence: The digital documents as evidence in court are to be shown in PDF format. This is the only standard file format supported to show evidences in front of the judge. An investigator can print core Outlook messages in PDF and present them.
Some Ways to Export Multiple Outlook Emails to PDF
There are two measures to export all outlook emails to pdf.
Manual Measure : Permit you to print only one email at a time that to without attachments

Automated Measure : Collectively convert all emails, contacts, tasks, etc., of Outlook PST to PDF simultaneously.
Solution#1 : Save Individual Outlook Messages as PDF
Open Microsoft Outlook and select the email that needs to be saved as Adobe document file.

Then, go to File>>Save As.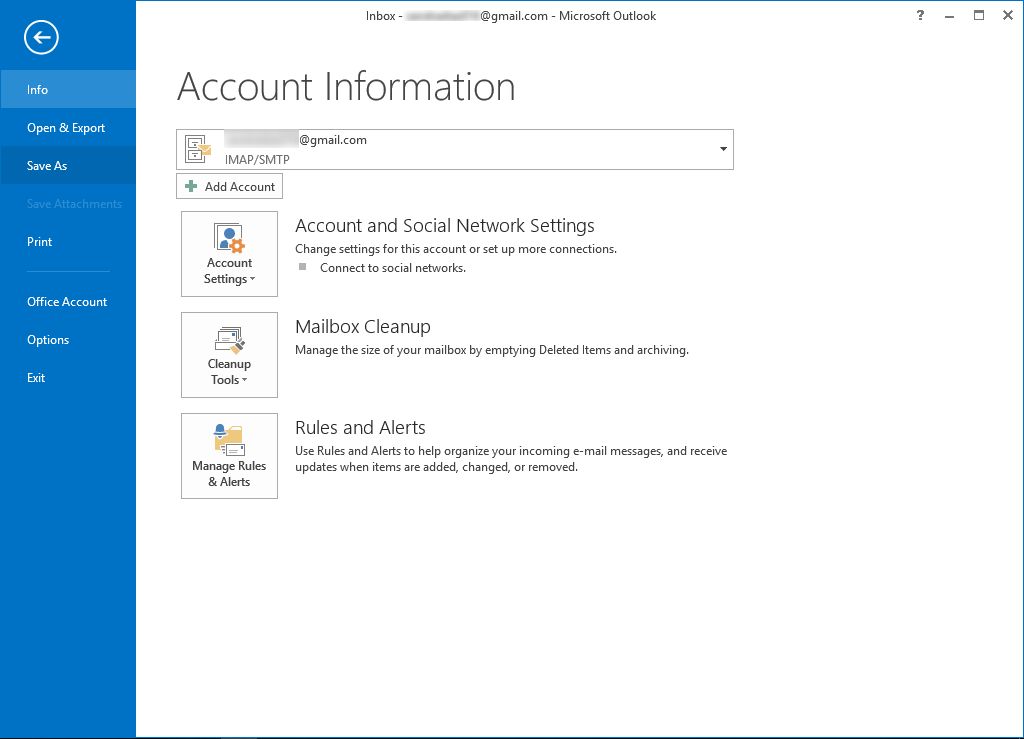 From the Save As dialogue box, browse to the path where the resultant file is to be stored. Mention the name for the file.

From the 'Save As Type' drop-down box, select HTML and click on the Save button.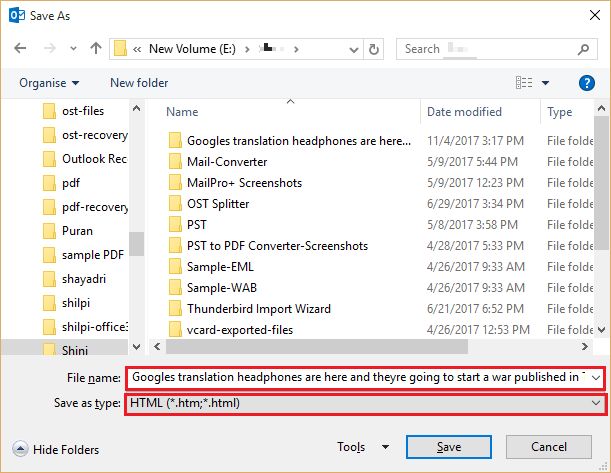 Now, go to the location where the HTML was saved in the previous step.

Then, select the file and right-click on it. Choose Open With >> Word(desktop). This will continue procedure to convert Outlook PST to PDF.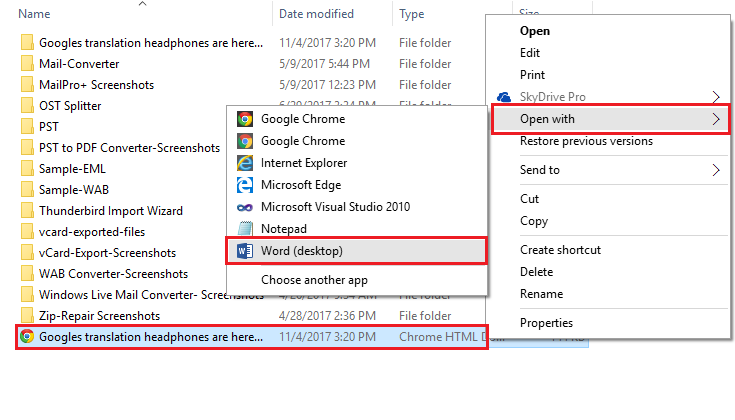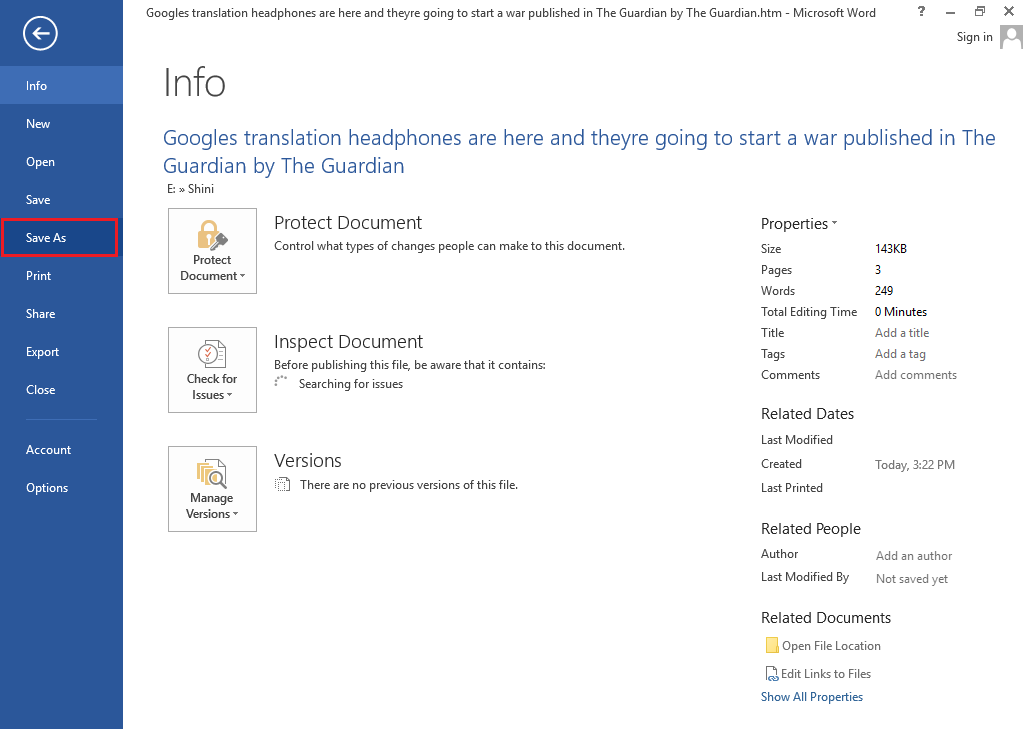 From the 'Save As' dialogue box, go to the location where the PDF file will be saved.

From the 'Save As Type' drop-down box, select PDF(*.pdf) option and click Save button.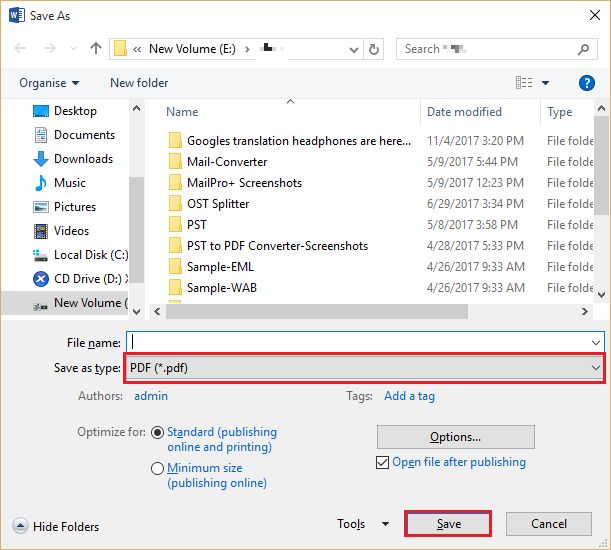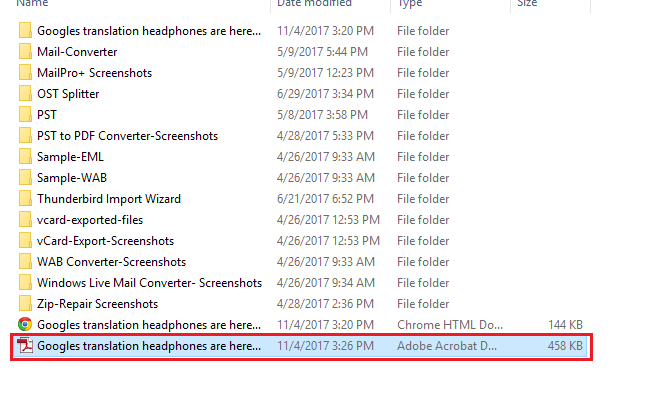 Solution#2 : Use an Automated Solution
The manual procedure to print multiple Outlook emails to PDF can be long and time-consuming for a large number of messages. It can take a lot of time to manually extract each message one at a time. There are automatic solutions available to make the task easier. One such tool is the Systools Outlook to PDF Converter. Following will help readers in tracking highlighted features of the product :
2 Modes to Add PST : File Mode(for single .pst file) and Folder Mode(multiple .pst files)

Save Outlook contacts as PDF along with other mailbox items like emails with attachments, notes, task etc.

Compatible with all versions of Windows version 10 and below

Works with both UNICODE and ANSI-type PST file of MS Outlook
Conclusion
Outlook is an all-in-one email client used by home and professional users. It is not uncommon query that people want to save their messages in PDF format. Though, it is difficult to manually export multiple Outlook emails to PDF one-by-one. Therefore, we are suggesting an independent solution to batch convert outlook email to pdf. Now it is the choice of a user that with which approach he / she wants to go for in order to export all outlook emails to pdf.