How to Open MBOX File in Outlook 2019, 2016, 2013?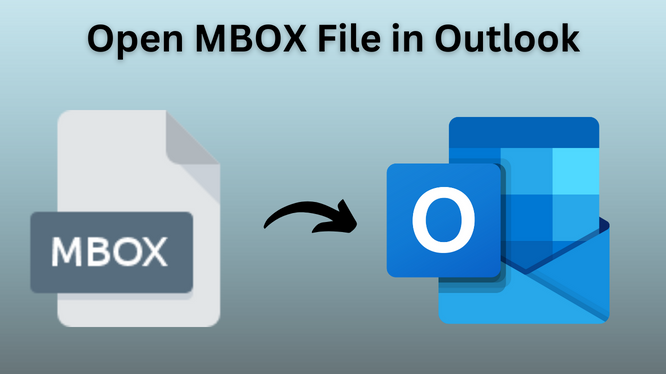 Learn how to open MBOX file in Outlook 2019, 2016, 2013, 2010, 2007, and 2003 with a free and automated approach.
MBOX file format is one of the most common file formats used to save mail messages on hard disk drives. All email messages for every mailbox (MBOX format) get saved as individual files. These are lengthy text files that are stored in a sequence of concatenated emails, initiating with headers of the email messages. An MBOX file is used majorly on UNIX platforms.
Many other applications including Eudora, Thunderbird, Mac Mail, Entourage, etc. make use of the MBOX file format for storing email messages. Thus, in this article, we will discuss the methods of how Open MBOX file in Outlook application.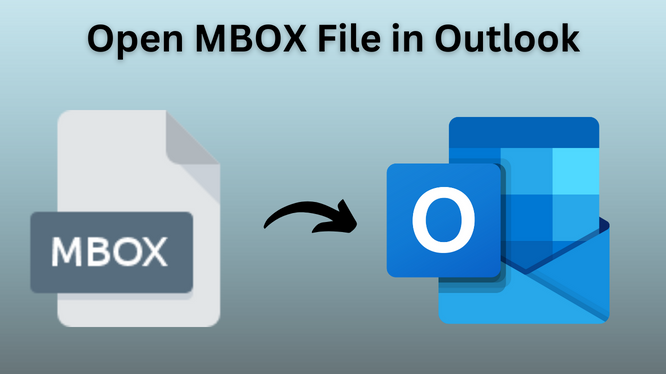 Free Method to Open MBOX File in Outlook
MBOX (Apple Mail) to MS Outlook migration is needed when users make a switch from Mac to Windows and begin with the use of Outlook as their emailing program. Also, the now-discontinued Eudora MBOX format using email client would prove beneficial for users of Apple Mail to easily view MBOX files in Outlook PST profile. Certainly, carrying out this conversion is not that simple, but one can always give it a try to open MBOX file in Outlook.
Step 1. Steps on Apple Mail
Firstly, the opening of Apple Mail has to be done on the machine.
Then, on the File menu, the option of Import-Mailboxes has to be clicked.
Selecting the File needs to be done in MBOX format in the Import dialogue box.
Now, click the button, to Continue.
And after that, browse the location where that particular MBOX file has been saved.
And then, the MBOX file that needs importation must be selected.
The import procedure for this particular MBOX file starts.
Keep patience till this process successfully completes.
Finally, click Done when this completes.
A mailbox that has been imported would now be located in the Import section of Apple Mail. Eudora is now required for completing the conversion as this can't be done directly, which means that the files can't be directly imported to OE and after that to Outlook.
Step 2. Steps on Eudora
The MBOX file has to be renamed. For example, if it's named "InboxMBOX", then try renaming it as "InboxMBOX.mbx".
Then, move "InboxMBOX.mbx" renamed one to that directory where Eudora is storing its files (usually the location is this: "C:\Documents and Settings\ Application Data\Qualcomm\Eudora" )
Now, launch Eudora on your own machine
And then, double-click this InboxMBOX.mbx file
Finally, close Eudora
Step 3. Steps on Outlook Express
First of all, open the Outlook-Express email client
Click Import on the File menu
Then go to Messages.
Now, try selecting Eudora from the list
After that, click Next
And then, browse the location where InboxMBOX.mbx file has been moved
And then, click OK
Click Next now
Click Next once again
Now, click Finish
Imported mailboxes are mostly there in the section of "Local Folders"
Step 4. Steps on MS Outlook
Firstly, open Outlook on the machine
Now, first, go to the File tab
Then, click Open
Then Import
Select Import-Internet-Mail in Import & Export Wizard, and also select Addresses
Now, click Next
And then, select the Outlook-Express option (The import-Mail option that is given there must be checked)
Now, click Next
And then, click Finish
The MBOX files can now be easily accessed from MS Outlook
Drawbacks of the Free Method
The manual method to open MBOX file in Outlook is free, but only a few can actually implement them. Because this method requires Outlook Express and Eudora which are discontinued, email clients. Also, you will require both Mac and Windows systems for this. Hence, while some technical experts were able to perform it in the past, this method has become more of a relic today with no substantial usage.
A Better Way to Open MBOX File in Outlook
The aforementioned manual method requires a good amount of skill, time, and effort, which is not easy for most users. To get away with such a time-consuming method for performing the task to view MBOX in Outlook, a 3rd-party tool is recommended. One such suggested tool is the Best MBOX to PST Converter.
With this software, adding MBOX in Outlook is just a matter of time. The software converts the files into PST format which is the primary file format of MS Outlook. You can import these files in all Outlook versions be it 2019, 2016, 2013, 2010, 2007, and even Mac Outlook versions.
This method works with MBOX files regardless of their origin. Whether it's importing Thunderbird files to Outlook, or processing Apple Mail, Gmail, Eudora, and other application MBOX files, the tool supports them all.
1. Click Add File on the welcome screen of the software.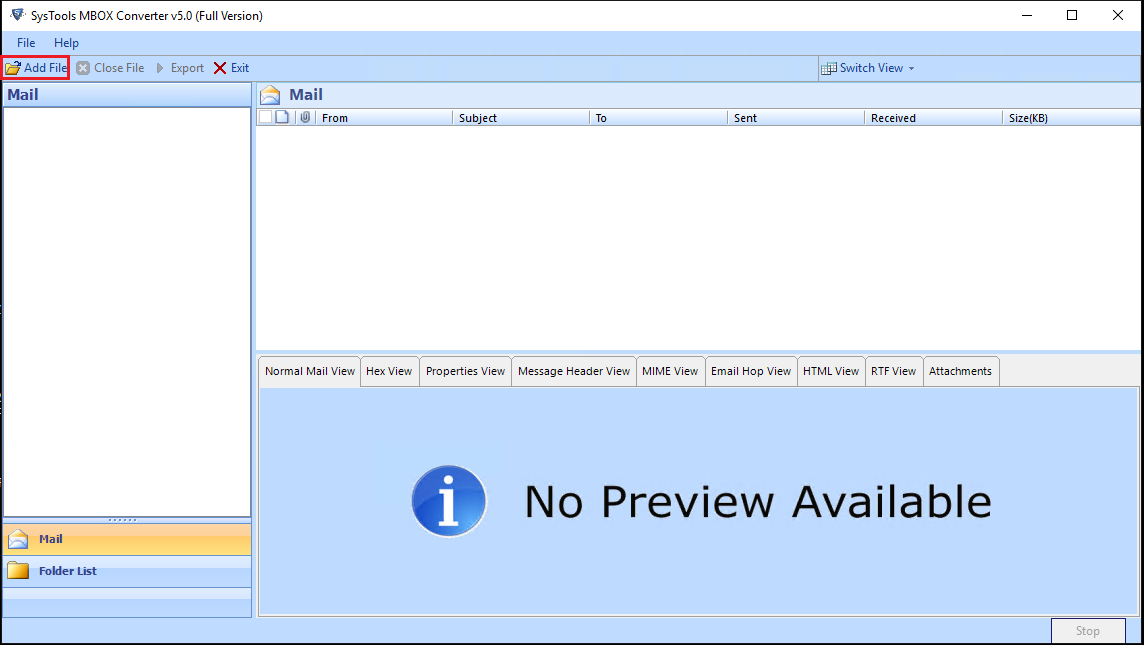 2. Select the MBOX files and click the Next button.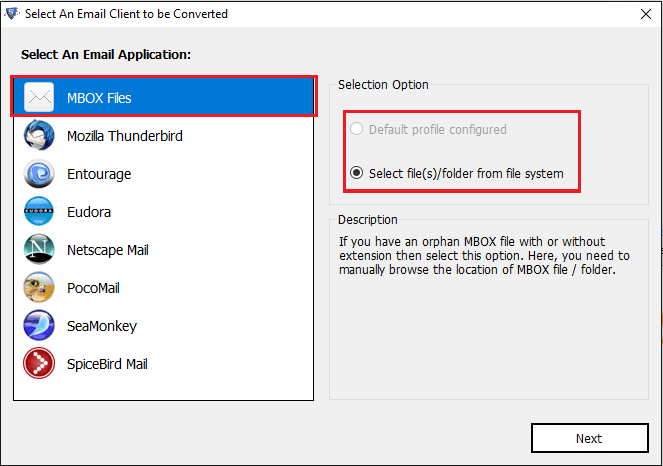 3. Preview the emails in the software version once the MBOX files are imported.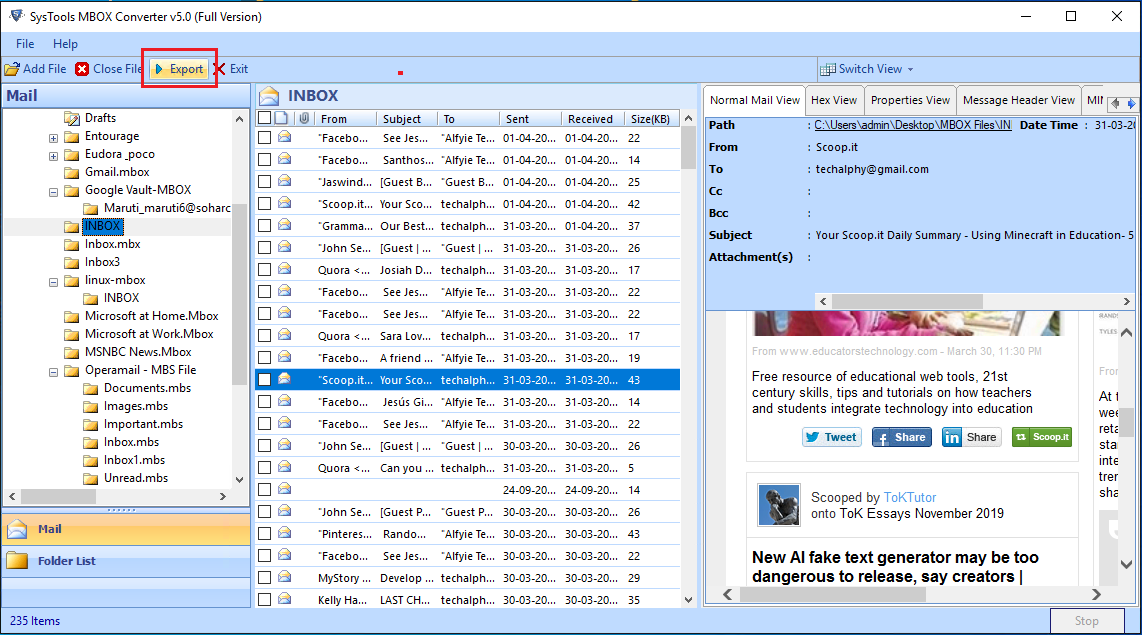 4. Click the PST format and change the saving location.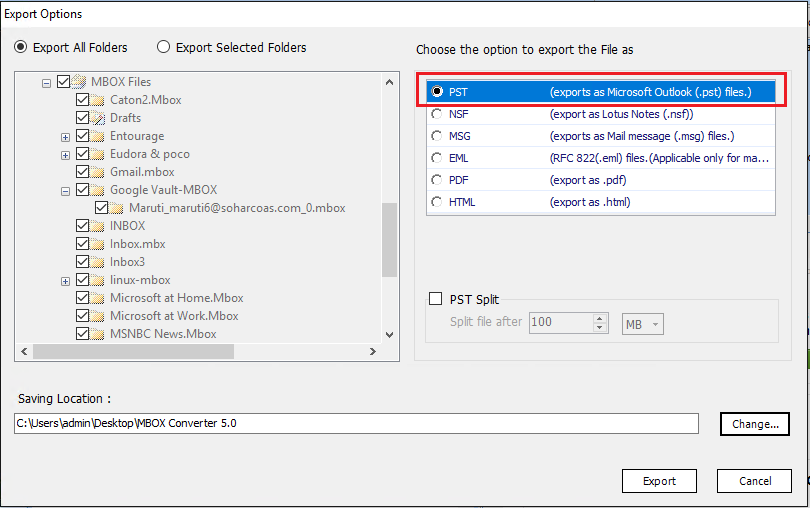 5. Click the Export button on the software and let it convert the files.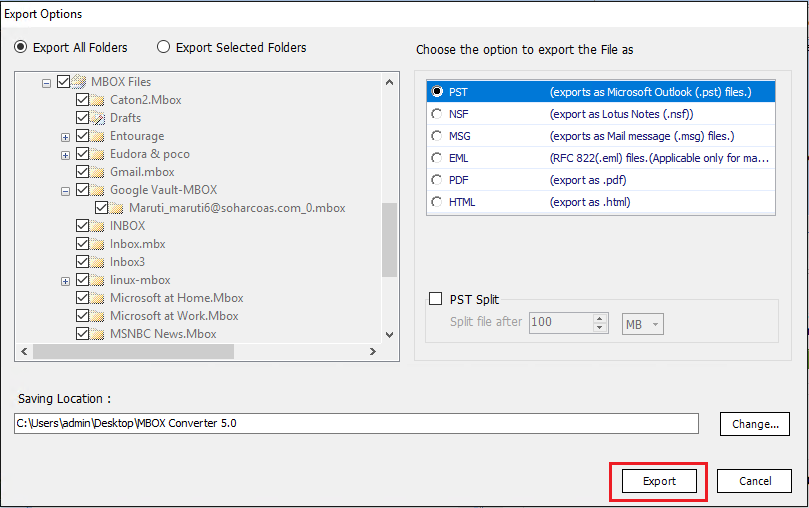 6. You will get the PST file in your system.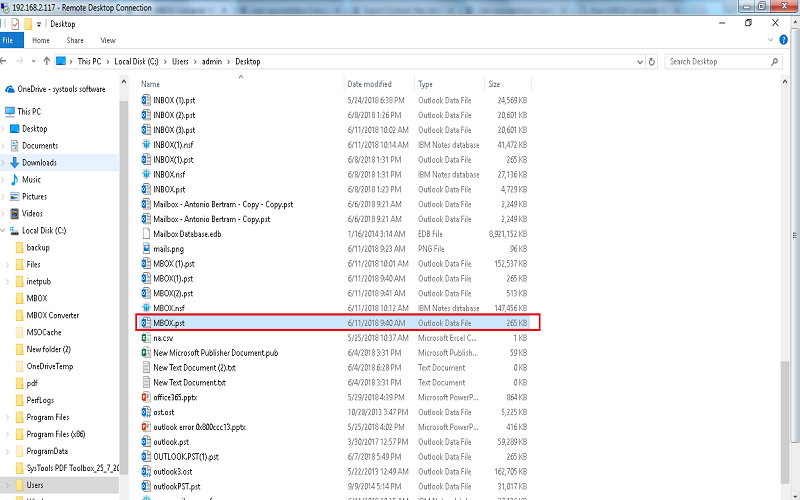 7. Now, open MS Outlook and click the File menu.
8. Go to Open & Export -> Import/Export -> Import from another program or file -> Next -> Outlook Data File (.pst) -> Next -> File to import -> Browse -> Next -> Finish.
This way you can easily use MBOX in Outlook without any hassle.
Conclusion
The manual approach looks feasible but sometimes, it doesn't bear results due to its lengthy nature, wherein users also need to have special know-how of the same. In light of this difficulty faced with the manual way, a third-party MBOX migrator solution is better suggested. With the help of this blog, you can easily open MBOX file in Outlook 2019/16/13/10. The write-up states simple methods to add and view MBOX in Outlook profile without any problem.